Today it is my pleasure to Welcome author
Andie Brock
to HJ!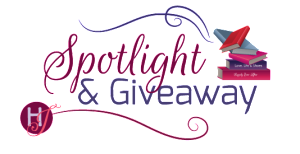 Hi Andie and welcome to HJ! We're so excited to chat with you about your new release, Vieri's Convenient Vows!

Hi, it's great to be here. Thank you for having me!

Tell us about the book with this fun little challenge using the title of the book: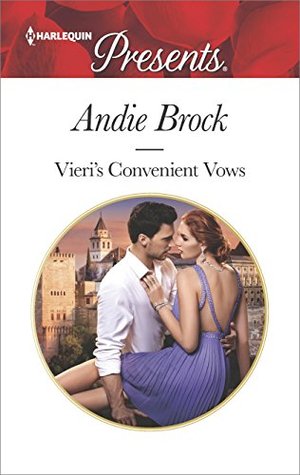 Set in Sicily, Vieri's Convenient Vows is the story of loyal, dependable Harper McDonald and formidable business tycoon, Vieri Romano.
When Harper's twin sister disappears, Harper is forced to honour the crazy agreement she has made with billionaire Sicilian, Vieri Romano – to become is fake fiancé! Spirited away to a fairy-tale castle, Harper finds the ties that bind them tightening all the time. Suddenly she is no longer expected to be Vieri's fiancé, but his wife. And when the overwhelming attraction between them sees them consummating their vows, the consequences threaten to blow her whole world apart.
What's your favorite line(s) from the book?:
I love the part where Vieri suggests that they do some role play to make their relationship more plausible and pulls Harper into a passionate kiss. Deeply flustered, Harper pushes him away.
'That's quite enough of that.'
'Really? I was just beginning to enjoy myself. I believe you were too.'
'Whether or not either of us enjoyed ourselves is entirely of no consequence.' Harper pulled at the neck of her blouse. Why was it so damned hot in here?
'Oh, I don't know. I found it of considerable consequence.' Mocking dark brows raised fractionally. 'You may have noticed.'
Please tell us a little about the characters in your book. What first attracts your Hero to the Heroine and vice versa?
Weighted down with responsibility, Harper has rarely left her home in the Scottish Highlands. After her mother's death, her father descended into alcoholism and when her twin sister needed a kidney transplant, Harper was the selfless donor. Honourable and caring, her entire life has been spent thinking of others.
Left an orphan from a young age, Vieri was groomed by an older woman. The bitterness and shame from that 'relationship' has stayed with him and he trusts no one.
Vieri was immediately struck by Harper's natural beauty, her lack of vanity and her caring nature. Harper, meanwhile, had simply never seen anyone so stunningly, arrogantly handsome.
When you sat down to start this book, what was the biggest challenge you faced? What were you most excited about?
Both Vieri and Harper have troubled pasts, so I needed to peel away the layers of hurt before they could see what was in their hearts.
Harper's twin sister, Leah, is the subject of my next book. This is my first 'duet' and I really enjoyed weaving in a little of her character to sow the seeds for her story.
What, in your mind, makes this book stand out?
At first glance, Vieri and Harper seem to have completely contrasting characters. But as they get to know one another, it slowly becomes apparent that each needs the other to show them how to let go… to set their hearts free.
The First Kiss…
Before she could even gasp out the words his mouth was on hers, with the lightest of touches, just resting there as if to see what might happen next. Harper's breath stalled. No way could this be construed as a passionate kiss, not yet, but that didn't stop it from feeling intimate, sexual, heavy with promise. With a thrilling certainly she knew just where this kiss could go, what it could lead to. And as Vieri increased the pressure she found herself responding, feeling the thrum of excitement explode inside her head as her lips parted and his tongue found hers, sliding against it, around it, softly persuasive, hot and wet and druggingly sensual, tasting and teasing in a way that made her whole body shake with need. Pulling away he gently nipped her lower lip, then altering the position of his mouth returned to continue his relentless assault until Harper, light headed from lack of air and the sheer, potent sexuality of the kiss, finally managed to push herself away from him and drag in a gulp of air.
If your book was optioned for a movie, what scene would you use for the audition of the main characters and why?
I would choose the scene where, frantically worried about what has happened to her sister, Harper tries to stand up to Vieri.
Grimly Harper hung on to her defiance. 'You don't intimidate me, Vieri.'
'No?' His gaze deliberately burned into hers, the small space between them humming with threat. 'You call me a bully and a thug and yet you are not intimidated by me. Doesn't that make you rather stupid?'
'Oh, you would love that, wouldn't you?' Still she pushed. 'For me to be scared of you.'
'On the contrary.' Reaching forward he brushed his fingers along her jaw line, before curling his hand possessively under her chin. 'What I would really love would be for you to start showing me some respect.'
Harper stifled a gasp. The heat of his fingers was setting her face alight, hammering her heart wildly in her chest. In theory she only had to turn her head to release his grip but she couldn't do it. His punishing gaze was holding her captive and it was as much as she could do to drag in a ragged breath.
'I will start showing you some respect when I think you have earned it.' Somehow she managed to choke out some words.
'Is that right?' With a cold laugh Vieri moved his body fractionally closer. 'So tell me, just for argument's sake, what exactly do I have to do to earn your respect?'
If your hero had a sexy-times play list, what song(s) would have to be on it?
Italian opera music – La Boheme, Tosca, Madame Butterfly.
What do you want people to take away from reading this book?
A story well told and characters that have touched their hearts.
What are you currently working on? What are your up-coming releases?
I have just started writing a new book. It's a marriage reunited story where the fortunes of the hero and heroine have swapped – Kate is now destitute, whereas Nikos is hugely successful. But circumstances mean that Nikos needs Kate, and while he's about it, he intends to make her pay for the way she has wronged him.
My next release, Kidnapped for her Secret Son, is out in October. It tells the story of Harper's wayward twin sister, Leah. Discovering she is pregnant with heartthrob tycoon Jaco Valentino's baby, Leah goes into hiding. But when Jaco finds out the truth, he takes matters into his own hands and Leah finds herself at the mercy of this dark Sicilian billionaire.

Thanks for blogging at HJ!
Giveaway:

A signed copy of Vieri's Convenient Vows. Happy to post anywhere in the world!
To enter Giveaway: Please complete the Rafflecopter form and Post a comment to this Q:

Harper's story starts when she is mistaken for her sister. Have you ever been the victim of mistaken identity – or maybe you have got the wrong person and embarrassed yourself! I'd love to hear about it!
Excerpt from Vieri's Convenient Vows:
Harper was shoved into a small, square office, lit by a single florescent strip light. A dark haired man sat at a desk facing the door, his head bent, his fingers rapidly tapping at the keys of a computer. Behind him, a long rectangle of glass, a two way mirror maybe, gave an uninterrupted view of the undulating mass below.
'Thanks guys.' Still he didn't look up. Harper noticed the way the light shone blue-black on the thick waves of his hair. 'You may go.'
With subservient grunt the pair shuffled out, closing the door behind them.
Harper desperately tried to steady her racing heart, calm herself down. Her eyes flitted round the room trying to work out her best route of escape. It was almost totally silent in here, she realised. The pulsating beat that had been with her ever since she had entered this place had gone, replaced by the roaring of blood in her ears and the gentle tap of the laptop keyboard.
She stared at the man before her. Even seated and steadfastly ignoring her, Harper could sense the power of him. But there was something else, something worse, an enmity that was radiating from him like a palpable force. Suddenly being left alone with this silent, formidable figure was worse than being manhandled by those brutish minders. She was almost temped to run after them, ask them to take her with them.
'So.' Still he refused to look at her. 'The wanderer returns.'
'No!' With a rush of breath, Harper hurried to put him right. 'You don't understand…'
'Spare me the excuses.' Finally closing the lid of his laptop the dark figure rose gracefully to his feet and Harper realised with a pump of her heart how tall he was, how handsome, how effortlessly cool. 'I'm really not interested.' Still refusing to look her in the eye he strolled casually to the door behind her. She heard him turn a key in the lock before slipping the key into his trouser pocket as he returned to his desk.
'W..what are you doing?'
'What does it look like I'm doing?' He returned to his seat. 'I'm making sure you don't escape. Again.'
'No.' Harper tried again. 'You are making a mistake. I'm not…'
'Sit down.' He barked the order, gesturing to the chair opposite his. 'There is no point in making this any harder than it already is.'
Harper edged forward and did as she was told. She felt as if she had fallen into some sort of rabbit hole. That none of this was real.
Leaning back in his seat, her captor folded his arms across his chest, his eyes finally meeting hers for the first time. And only then did his icy composure slip.
Che diavolo?! What the hell?! Vieri ground down on his jaw. It was the wrong damned woman!
Excerpts. © Reprinted by permission. All rights reserved.


Book Info:
A deal sends them to the altar… But desire leads them to the bedroom!
Harper has no choice but to honour her runaway sister's agreement – even though becoming the fake fiancé to formidable tycoon Vieri Romano sets her heart racing! Stolen away to his Sicilian castle, Harper is at the mercy of their mutual longing. But when consummating their vows has consequences, she must decide: does she dare trust Vieri with more than her body?
Book Links: Website | Website | Website | Website |


Meet the Author: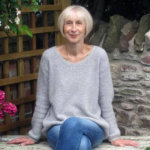 Andie Brock has been inventing imaginary friends since the age of four. In those days they tended to be of the sparkly fairy variety whereas now she loves to conjure up gorgeously sexy heroes and spirited heroines and wait for the sparks to fly!
Married with three children, Andie lives in Bristol in the south west of England. The family share the house with Pete and Ned, two boisterous young ginger cats.
When not writing, or plotting her next romance, or stopping the cats from tearing the sofa to shreds, Andie likes to wander around the local flea markets in search of a bargain or walk along the beautiful beaches of south Devon where she grew up.
Website | Facebook | Twitter |