Today it is my pleasure to Welcome author
J. Kenner
to HJ!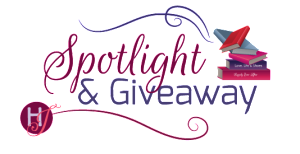 Hi Julie and welcome to HJ! We're so excited to chat with you about your new release, Walk The Line!

Walk the Line is the twelfth and final book in my Man of the Month series. Hard to believe that we've already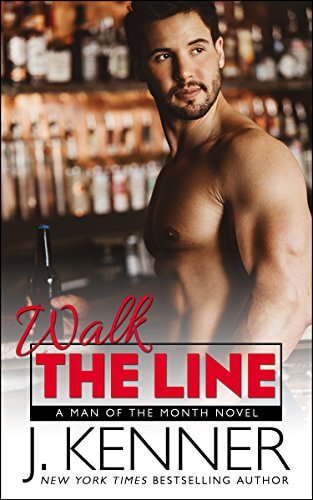 reached the end of this 12 book binge read series—and I love going out with Brent and Elena's story!

Each book in the series centers around a favorite romance trope, and in Walk the Line, the story is both an interracial and a single father romance … with a bit of older man/younger woman thrown in!

The hero, Brent, is a former cop, and the heroine, Elena, is the daughter of Tyree, the owner of the bar that is the centerpiece of the entire series, The Fix on Sixth!

The series centers around a Man of the Month calendar contest … and if you haven't gotten your own calendar with all the hot cover models, be sure to grab it now! It's on sale and we only have a limited number left! http://bit.ly/MOTMCalendar

It's bittersweet wrapping up a series, but I'm so thrilled to finally have his book for y'all … and the chemistry between Brent and Elena is off the chart!

See for yourself in this steamy excerpt!
Elena melted against him, shocked that she'd been so bold as to take the initiative and wildly happy that he'd stepped up to the plate once she had. This kiss was … well, it was everything. For months, she'd been imagining his lips on hers, his tongue warring with hers, his hands touching her everywhere. And now—oh, dear Lord, he was doing to her exactly what she'd imagined. Touching. Tasting. Teasing.
Taking.
"Christ, Elena, you taste like ambrosia." He broke their kiss only long enough to murmur those sensual words, and then his mouth closed over hers again. It was already hot in the kitchen, but now the air between them sizzled. He cupped his palm on the back of her neck, holding her head in place as he explored her mouth. Tasting her lips, her teeth, then brushing soft kisses along her jawline.
"You're so beautiful," he murmured. "Do you have any idea how long I've wanted to taste you?"
He pulled away long enough to meet her eyes, and she actually whimpered from the depth of desire she saw there. A wild, almost violent need. And oh, yes, that's what she wanted. She'd waited too long for this to be polite. At least as long as he had.
"I've wanted you from the first moment I saw you," she confessed. "Remember that day? When I walked into the bar to find my father?"
"How could I forget? It's etched into my memory. You were—you are—the most beautiful woman I'd ever seen. I couldn't take my eyes off of you. And I practically had to sit on my hands so I wouldn't reach out and touch you."
Her pulse skittered, and the breath she drew in felt shaky. "You can touch me now," she whispered. And then, because she couldn't stand not having his hands on her, she added, "Please touch me now."
"Oh, babe." She heard the heat in his voice, and she expected his hands on her right away. He surprised her, though, by moving slowly. His fingers trailing lightly over the loose material of her T-shirt.
She'd never thought of a non-touch as being erotic, but the more he didn't touch her, the more aroused she became. Her nipples peaked against the thin material of her bra, and she felt her core go hot. Wet.
And still, that wasn't where he touched her. Instead, he traced the neckline of her shirt, then he followed the seam at her shoulder. He kept his attention on his fingers. On the way they danced along with barely any pressure. Just enough to hint, but not enough to satisfy.

Excerpts. © Reprinted by permission. All rights reserved.
Thanks for blogging at HJ!
Giveaway:

A Man of the Month Calendar
To enter Giveaway: Please complete the Rafflecopter form and

Leave a comment with your thoughts on the book…
Book Info:
Elena is too young for me, not to mention she's my boss's daughter and my babysitter.
That's beyond complicated. And I'm not even looking for a relationship—but I can't deny the attraction that sizzles between us.
I need to ignore it. A single dad, all I want is to take care of my little girl, do my job, and enjoy my friends. Anything more is asking for complications I can't afford. Asking to be hurt again.
Trouble is, I want her, too. And when our flirty sparks turn to flames, I give in to temptation. Our secret fling is scorching hot, better than I'd even imagined.
But secrets get out, and I could lose my job and my reputation.
And I'm starting to realize she's the one thing I'm not willing to lose.
Each novel in the series is a STANDALONE romance with a guaranteed HEA!
And don't miss Bar Bites: A Man of the Month cookbook featuring recipes, slices of life, and an all new short story!
Book Links: Amazon | B&N | iTunes | Goodreads |


Meet the Author: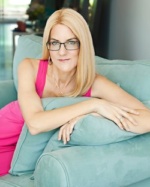 J. Kenner (aka Julie Kenner) is the New York Times, USA Today, Publishers Weekly, Wall Street Journal and #1 International bestselling author of over seventy novels, novellas and short stories in a variety of genres.
Though known primarily for her award-winning and internationally bestselling romances (including the Stark and Most Wanted series) that have reached as high as #2 on the New York Times bestseller list and #1 internationally, JK has been writing full time for over a decade in a variety of genres including paranormal and contemporary romance, "chicklit" suspense, urban fantasy, and paranormal mommy lit.
JK has been praised by Publishers Weekly as an author with a "flair for dialogue and eccentric characterizations" and by RT Bookclub for having "cornered the market on sinfully attractive, dominant antiheroes and the women who swoon for them." A four time finalist for Romance Writers of America's prestigious RITA award, JK took home the first RITA trophy in 2014 for her novel, Claim Me (book 2 of her Stark Trilogy).
In her previous career as an attorney, JK worked as a clerk on the Fifth Circuit Court of Appeals, and practiced primarily civil, entertainment and First Amendment litigation in Los Angeles and Irvine, California, as well as in Austin, Texas. She currently lives in Central Texas, with her husband, two daughters, and two rather spastic cats.
Website | Facebook | Twitter | | Instagram |