Today it is my pleasure to Welcome romance author
Avril Tremayne
to HJ!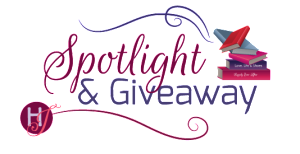 Hi Avril and welcome to HJ! We're so excited to chat with you about your new release, Wanting Mr Wrong

!


Thank you – so happy to be back.

Please summarize the book for the readers here: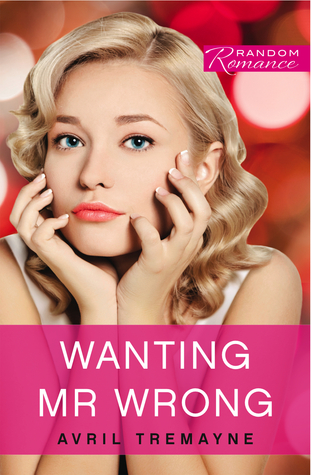 Wanting Mr Wrong is a romantic comedy about a guy, who wants a girl, who flat out refuses to want him back.
Evie Parker has a very clear idea of the man she's looking for – and he's not a celebrity with a paparazzi entourage, thank you very much! When she finds herself with a crush on a movie star, nobody is more surprised than she is herself. Not that it means anything…except to her best friend's Hollywood-hot brother, Jackson J Stevens, who takes it as a sign that maybe he has a chance with her after all.

Please share the opening lines of this book:
I typed in the web address for the official Guy McKinsey fan site, and bang – up popped his face. Gorgeous. Hot. British. Hunk.

I didn't swoon – but I came close. And that was mortifying.
Please share a few Random facts about this book…
The idea for this book came from my real life crush on British actor Matthew Macfadyen. It was my first move star crush and I was shocked at how crazy it made me – so of course I thought it would be fun to put a heroine in the same predicament.
I initially wrote this book in the third person, and then changed my mind and switched to telling it from the heroine's point of view.
The three best friends in this book all have careers that reflect my own – public relations, journalism and events management.
Please tell us a little about the characters in your book. As you wrote your protagonist was there anything about them that surprised you?
Evie is doll-sized, cute and feisty, with emotional baggage she can't seem to offload.
Jack is confident, intense and determined, and thinks there's no problem he can't fix, including Evie's baggage.
The biggest surprise I got was when Jack and Evie started to reverse roles. I won't give the game away by saying any more than that, but it triggered some of the most dramatic moments in the book.

What, in your mind, distinguishes this book from other books out there in the same genre?
I'm going to say the secondary characters, who are incredibly important. The scenes where the three friends are together are very funny and actually reflect some of my own straight-talking friendships.

The First kiss…
The first kiss takes the heroine completely by surprise – and changes everything the moment it happens! I'm just going to share a little snippet…
Jack spun me around to face him. His eyes blazed green heat; nostrils flared, as though he wanted to breathe me in.

And then his mouth was on mine.

I felt a violent smack of heat and threw my arms around him, hanging on tight. His teeth clashed against mine. Helpless with sudden need, I opened my mouth wider, inviting him in. I felt the bruising grip on my shoulders give, and then his hands were in my hair, anchoring my head as he continued to kiss me, his tongue in my mouth, pushing, probing, licking.

I was aware of the almost unbearable rasp of my erect nipples against the fabric of my dress, a rush of moisture between my legs. I squirmed against him, trying to get closer, needing to . . . to print him on me, print this one outrageous moment onto my body.

'Evie,' Jack breathed against my lips. 'Let me . . . I need to do this. Need it, need you . . . ' and then he was planting open-mouthed kisses at the corner of my mouth, across my cheek, over to my ear, down my neck. Urgent, dragging, sucking kisses. 'God,' he groaned against my neck, feeling me shake with lust. 'God, God, God,' as one hand moved down my back, to my bottom, jerked me in tight. 'I'm not going to be able to stop.'
Did any scene have you crying or laughing (or blushing) while writing it?
There's a scene where Jack tries a bit of 'date infiltration' and turns up at Evie's door unannounced, just before she's due to go out to dinner with the doctor she's trying to fall in love with. She's been in a tearing hurry to get ready, so has discarded a few garments here and there…
'Do you want to come –' I started to ask automatically and then stopped. 'No, you can't.'

Jack's eyebrow shot up.

'I'm going out. And you're supposed to be at the theatre, aren't you?'

'I've got time.' Jack looked past me and his eyes widened.

I spared a glance over my shoulder, zooming in instantly on my purple cotton undies – the usual boy-leg style, not at all worth leering at – discarded halfway up the stairs. 'If you were any kind of gentleman, you'd pretend not to notice,' I said, blushing.

Jack shoved his hands in his jeans pockets, and then – as his eyes refocused on another spot behind me – his mouth twisted.

Oops. I swivelled around. Aaarrrggghh. My bra. It had fallen over the banister and was on the floor downstairs. A large – and I mean almost-Dolly-Parton large – creamy splotch on the floorboards.

Mental note – do not open door without checking for stray underwear.

I turned back, agonised.

'All right, I'll stop looking,' Jack promised.

'Yes, now you've already seen all the interesting stuff.'

'Well, we were debating underwear not so long ago, weren't we?'

'No – you were trying to debate it and I was resisting. And now you know why.'

'What do you mean?'

I snorted. 'If someone threw a bra that size at you, you'd get a concussion.'

'I'll risk a concussion. Hell, I'll risk a coma if you throw the one you're wearing at me.'
If your book was optioned for a movie, what scene would you use for the audition of the main characters?
I'd use the scene where Jack comes to Evie's to push his case, the day after they have finally succumbed to their attraction to each other. The house is full of people (including the man Evie is trying to date), and Jack has managed to get her into the kitchen alone and kissed her senseless – and she is not happy about it.
I was trembling. 'Jack.' I said his name unsteadily. 'What is this? What?'

A low, harsh, non-laugh, but no words.

I stayed where I was, held in Jack's arms, my cheek against his chest, my eyes squeezed shut as though that could block everything out of my head. 'What changed, Jack? When?'

'It was always like this, Evie. Just . . . waiting. And now . . ..Well, now it's too hard, to not touch, not kiss.'

'But I don't –' I stopped, swallowed. 'I don't want anything to change.'

Jack dropped his arms from around me and stepped back, tucking his hands into his pockets. 'It's too late to go back.'

'We have to. I – I want to. I can't do this with you. I just want a normal life, with a normal man.'

'I'm normal.'

'You're an act –'

'Don't say it, Evie.' His eyes flashed. Danger and fury and warning. 'I'm flesh and blood and bone, just like your doctor in there. What I do for a living is one fraction of who I am.'

'You come with baggage. The whole media circus.'

'Everyone has baggage. You have baggage.'

'I know I do. That's the point, and the problem. My baggage doesn't sit well with yours. We're like a Louis Vuitton travelling trunk and a K-Mart backpack – we just don't belong on the same trip. I don't want to live my life in public. I don't want to share my relationship with millions of people.'

'I can fix that stuff. It doesn't have to be like that.'

'You think you can fix everything, but you can't,' I said, my voice low and intense. 'And I've seen enough to know your life is not the life for me.'

'You're pushing me away for the wrong reason, Evie – the same way you're choosing him for the wrong reason. Because I know, I know you don't want him.'

'At least with him, if it doesn't work out, we won't need a media release to make it official.'
If you could have given your characters one piece of advice before the opening pages of the book, what would it be and why?
Stop obsessing about the things that might go wrong and trust your instincts. Because both the hero and heroine are a little too caught up in things that could go wrong.

What are you currently working on? What other releases so you have planned for 2015?
I'm currently working on the second book in the Wanting Mr Wrong series. The books can be read as standalones, but they are connected. The second book tells the story of Chloe Masters – Evie's television journalist friend.
I also have a fabulous Harlequin Presents title, The Millionaire's Proposition, which is already available in most markets, but won't be out until April in North America.

Thanks for blogging at HJ!
Giveaway:

Three Amazon e-book copies of Wanting Mr Wrong
To enter Giveaway: Please complete the Rafflecopter form and Post a comment to this Q:

The action of this book kicks off with the heroine Evie Parker, amazed that she has developed a crush on an actor. Have you ever felt completely enthralled by a celebrity?
Excerpt
'Whew,' I said, and bit my lip again, which was only slightly quivering now. 'That was funny.'

'I keep telling you, it's not funny.'

I wiped my eyes. 'I mean you! Like an uptight Victorian guardian protecting my virtue, when you've got starlets chasing you up the yin yang. Not to mention hordes of female fans throwing their panties at you.'

'They don't throw their panties.'

'Liar, liar, panties on fire.'

'Well, I don't catch them,' he said, sounding goaded.

I pinched my lips together, managing to stifle the next laugh before it erupted. 'Oh, I'd say you've caught your fair share of panties, Jackson J Stevens.'

'Throw yours, Evangeline, and we'll see.'

Nope – there was no holding it in. The laugh erupted after all. 'Was that supposed to be your sexy look, Jack? That lowered eyelids thing?'

'It needs practice, obviously,' he said dryly.

'Not on my account – because you'd throw my underwear right back at me.'

His eyes lit up at that, slid over me. 'So, what kind is it – your underwear? G-string? Sports bra? French knickers? Matching sets? White? Black? Nude? Pink? Cotton? Lace? Silk?'

'It's not the kind you're going to see, Jackson J,' I said, and laughed again. And then, for no apparent reason, an image of the plain, red, boy-leg briefs and sturdy black bra I was wearing popped into my head. Followed – yikes! – by a second image, of Jack in his underwear. My eyes dropped automatically to the front of his jeans. And I swear that although he didn't move, Jack's hips seemed to thrust forward and there was an actual bulge there. The image in my brain sharpened. And I stopped laughing and started blushing, in my mortifying I-am-a-kewpie-doll way – for sure there would be two round discs of red smack bang in the middle of my cheeks. I dragged my gaze back up to his face to find him watching me with his half-mast eyelid look that now didn't seem so funny.
Book Info:
Evie Parker has never been one to swoon after celebrities – give her a neuroscientist over an actor any day! So when she develops her first movie-star crush, she's determined to date her way out of it, starting with the next good-looking doctor she sees.
Yet hovering on the fringes of her life is her gay best friend's determined brother, Jackson J Stevens, a famous actor who comes with trailing paparazzi.
The one thing worse than a celebrity in Evie's eyes is a media circus, so Jack isn't an option no matter how hard he flirts with her.
Evie knows what she doesn't want; Jack knows what he does. And somewhere in the middle, pheromones are making things go haywire every time they're together.
Meet the Author: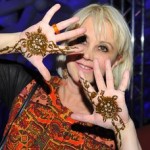 Avril Tremayne took the scenic route to becoming a writer, having tried her hand at shoe selling, nursing, teaching and public relations. Along the way, she also studied acting, singing, pottery, oil painting, millinery, German and Arabic – with very mixed results. She figures it's a perfect background for telling romantic stories. She is a committed urbanite, and lives in Sydney, Australia, where her husband and daughter try to keep her out of trouble – not always successfully. When she's not writing or reading, Avril can generally be found eating – although she does not cook – drinking wine, and obsessing about shoes!
Website | Facebook | Twitter |