Today it is my pleasure to Welcome author
Leslie A. Kelly
to HJ!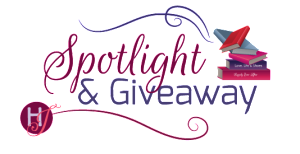 In the first book of a thrilling new romantic suspense trilogy, USA Today bestselling author Leslie A. Kelly shows just how hot – and how dangerous – Hollywood can be.
Please share your favorite scene from Watching You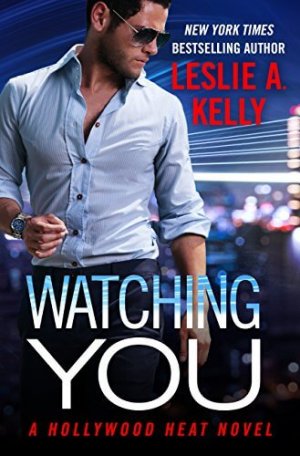 In my book WATCHING YOU, Jessica Jensen has met the superstar man of her dreams and fantasies, and has been swept into his life of wealth and fame…not even realizing that by doing so, she has put herself in danger.
I'll admit, I've loved the Cinderella fantasy all my life, and putting a twist on it by having the Prince Charming be a Hollywood god—and maybe not as charming at first—was a lot of fun.
What about you—have you ever had a celebrity "crush" or ever fantasized about meeting a hot actor? (Or more than meeting?)
My crush for many years was Hugh Jackman. And believe it or not, I DID get to meet him. He was super nice, super sexy, and very flirtatious! I somehow managed to sound normal and friendly, as if I wasn't quivering when we shook hands…and afterward my hubby told my daughters that they should probably leave me alone with that hand for a while. HAHA!
Superstar Hollywood actor-turned-director Reece Winchester has hired sexy young student Jessica Jensen as an intern, and he's taking her to her first big Hollywood event.

Since he's having a hard time keeping his hands off her, though, he begins to wonder if he's made a big mistake.

"Sir? We'll be arriving in ten minutes," said the driver over the car's intercom.
Jessica stiffened. Her eyes darted around, as if looking for an escape. She'd been just as nervous when he'd picked her up. For a few minutes, she'd been distracted by their conversation. Now they were close to their arrival, and her nerves were apparently stirring up trouble again.
"It will be fine. Relax and try to enjoy yourself." He shrugged. "If nothing else, you'll get fodder for your stories. I certainly do whenever I'm around this crowd."
She gulped. "What if people look at me and think I'm your mistress? They'll say you hired me because we slept together?"
"But you're not." She could never be called anything as sordid as mistress. "And I didn't." She earned her job. "And we haven't." Shit.
"They'll think I am."
"No, they'll think I'm a damned lucky man."
Her glare said he hadn't helped matters. "I thought the point was to throw some water on the gossip, not gasoline. Aren't we going as boss and intern so people will believe that's why we were alone together the other night?"
He couldn't prevent a tiny smile at her optimism. Jessica had high expectations for herself, and, apparently, for others. It was something else he liked about her. He only hoped she wouldn't be too disappointed if those expectations were crushed beneath the Brunello Cucinelli loafers and the Manolo Blahnik slingbacks.
"I will introduce you as a promising screenwriter, my new intern, replacing Walter, who a lot of them knew last year." Whether they believed it or not was another matter.
They won't. Not when she looked like that.
"I have to admit, though, I might have overestimated how effective it will be."
Her eyes narrowed. "Explain."
He let his gaze travel over her, from soft waves of lush red hair draped over smooth, milky-pale shoulders. Her soft breasts pushed up to create a tantalizing cleavage. The rest of her was equally as perfect, straight down to her painted toenails peeping out from the bottom of the gown that hugged every generous curve of her body. "Look at you."
"There's no mirror," she snapped, her anger rising.
"You're stunning."
The compliment did not appear to help. "I'm hot. There's a difference."
A loud laugh burst from his mouth, he simply couldn't contain it. "Sure. Totally different thing. Do you really not know you make men weak in the knees?"
"Don't make me punch you."
She certainly knew how to take a compliment. "Look, I'm known as someone who's dated a few attractive women."
Her lips pursing, she blew out a raspberry sound.
"So mature."
She blew another one, louder this time. His laughter deepened. "I'm not bragging, believe me. I'm single, I'm watched, and you're an amazingly gorgeous woman. Come on, did you really believe us being seen in public together was going to stop the gossip?"
She punched him. Literally punched him. Hard. "You lying jerk."
"Maybe I deserved that." Rubbing his upper arm, he added, "All right, I admit it. I didn't want to come here alone tonight."
"Why didn't you call the latest Playboy Playmate?" She hopped to the opposite side of the car and rapped on the glass partition. "Is this soundproof? Tell him to stop. I'm getting out."
Reece followed her, shifting to the other leather bench seat, and sitting close. Their legs were pressed together, as were their hips. He felt the heated, angry breaths leaving her mouth. Her eyes glittered in the soft interior lights of the car, and her cheek flexed as she clenched her jaw. No way was anyone going to believe he didn't want her.
"I know I should say I'm sorry. But I can't regret spending more time with you."
Slowly shaking her head, she replied, "I thought you weren't going to arrange and direct things anymore. Not going to decide what happened between us."
The words hit a lot harder than the punch. He hadn't considered it that way, because he had, indeed, brought Walter to various events last year, especially when he had to speak.
But she was right. He'd manipulated her without even intending to. Was it his go-to response? Had he been acting this way for so long it was second nature? "Damn."
Silence stretched between them. She wasn't banging on the partition to try to get the driver to stop the car. Nor was she relaxing against him. She merely studied him, staring into his face, as if trying to crawl inside his head, to the dark places he concealed from the world. If she'd actually seen them, she probably would have leapt out of the moving car to get away from him.
"You weren't trying to manipulate me this time," she finally whispered.
Had he been? Even he didn't know. He did know one thing, though. "Not intentionally."
"I guess it's your default reaction."
He suspected she was right. Being in control, preparing for what might come at him, and doing whatever was necessary to get the resolution he wanted was the way he'd lived his life since since his mother checked out of reality.
He'd told her Jessica he was going to back off and let things go where they would. Minutes ago, he'd said it was her play. Now he realized he'd loaded the dice before he'd handed them to her, not even realizing he was doing it. "I'm an ass."
"Finally something we agree on."
"I'm sorry." He closed his eyes and sighed, rubbing at the corners. Self-examination was pretty damn wearying, which could be why he generally avoided it. "It seems I always have to apologize to you." Which he rarely did to anyone.
"You wouldn't have to if you'd stop doing stupid things."
Easier said than done, considering he often didn't even realize he was doing them. How did you break the habit of most of a lifetime? "I'll try."
Excerpt. © Reprinted by permission. All rights reserved.

Thanks for blogging at HJ!
Giveaway:

Ebook: WATCHING YOU by Leslie A. Kelly (Gifted via Instafreebie)
To enter Giveaway: Please complete the Rafflecopter form and Post a comment to this Q:

So do tell—ever had a thing for a celebrity?
Book Info:
n the shadows, someone is always watching
Aspiring screenwriter Jessica Jensen grew up on movies starring heartthrob Reece Winchester, the eldest brother of a Hollywood dynasty. She never thought she'd meet the man in person, though. Actor, director, millionaire, and gorgeous mystery man-he's every woman's fantasy.
Reece wants Jessica the moment he sees her, and he's a man who always gets what he wants. At first he was only after a night in her bed, but as he comes to know the smart, confident woman beneath the stunning exterior, he realizes once will never be enough.
Unfortunately, Jessica's real-life Cinderella story is about to take a deadly turn…
Reece's world is filled with fierce ambition and dark family secrets the Winchesters desperately want to hide. But he and his brothers aren't the only ones who know those secrets. Someone else is out there, waiting to strike. Waiting-and always watching.
When danger finally steps out of the shadows, Reece will have to face his past. And Jessica will have to decide just how far she can trust the man she loves with her heart…and her life.


Meet the Author: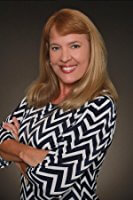 Leslie A. Kelly is a New York Times bestselling author who has written more than fifty books in various genres. She currently writes contemporary romances under the name Leslie Kelly, and dark thrillers as Leslie A. Kelly.
She is the author of the futuristic Veronica Sloan thriller series, and of the dark romantic suspense Black CATs series.
Visit her online at her websites:
www.lesliekelly.com
www.leslieAkelly.com