Today it is my pleasure to Welcome author
Rowan Coleman
to HJ!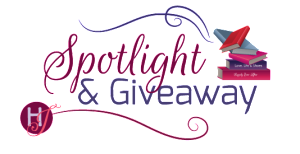 Rowan Coleman's beautiful, life-affirming novel tells an unforgettable story about second chances, the power of words, and the resilience of the heart.
Please summarize the book for the readers here: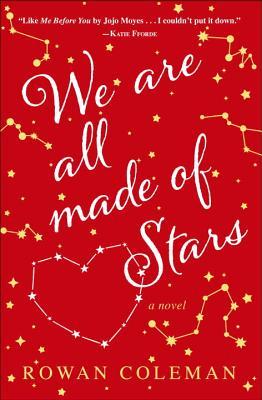 A dedicated nurse, Stella finds comfort at the hospice where she works the late shift, especially since her husband returned from Afghanistan—cold, distant, and shattered by painful memories he refuses to share. The hospice at night is another world, where the dying receive closure by creating the letters that Stella helps them write. The pages are filled with love and humor, sometimes regret, and, occasionally, even instructions for a perplexed husband on how to run appliances. There's one rule: The letters are mailed only after the patient has passed.
Suddenly Stella is faced with a dilemma: A woman under her care, Grace, has written a confession to the son she abandoned many years before. The letter clearly needs to be read before Grace dies. But if Stella mails it now, she breaks the rule—and risks tampering not only with Grace's wishes but also with fate.
Navigating passion and grief, loyalty and loss, and a marriage threatened by silence and secrets, Stella discovers that letters hold a special power: granting solace, saving memories, nurturing relationships. As the words endure, love redeems.

Please share a few Fun facts about this book…
I came up with the idea when I took up running, to train for a 10k to raise money for domestic abuse charities.
The book is set entirely at night, which made it very interesting to write. And hard!
There's a surprise little storyline that runs throughout the book, that so far my other readers around the world love the best. I can't tell you more than that!
Please tell us a little about the characters in your book. As you wrote your protagonist was there anything about them that surprised you?
Everyone on the book are heroes, in their own way, in the way that I believe most ordinary people are. Living quiet uneventful lives until circumstances challenge them to rise to the occasion.
Stella is very compassionate, and caring, but lonely – isolated from her husband ever since he returned from Afghanistan.
Hope is a young woman living with Cystic Fibrosis who feels inadequate, because while others like her live life to the full, she is full of fear and anxiety.
Hugh is a man who chooses to live his life mostly alone, isolating himself from any chance of hurt or love.
If your book was optioned for a movie, what scene would you use for the audition of the main characters and why?
I would ask the actors to each read a letter from the book. The letters are designed to be mini stories in their own right, and display a breadth of emotion in each.
What do you want people to take away from reading this book?
That the world we live in is precious, life is precious and the greatest gift we have is the ability to love one another and be kind. Even in the face of great horror and fear.
Thanks for blogging at HJ!
Giveaway:

Print copy of WE ARE ALL MADE OF STARS by Rowan Coleman (US)
To enter Giveaway: Please complete the Rafflecopter form and Post a comment to this Q:

Readers, if you could write to anyone living or dead, who would it be and what would you say?
Excerpt from We Are All Made of Stars:
Dear Len,

Well, if you are reading this, it's happened. And I suppose that I ought to be glad, and so should you. We've both spent such a long time waiting, and I could see how much it was wearing you down, as much as you tried to hide it.
Now, the life insurance policy is in the shoe box in the bedroom, on top of the wardrobe, under that hat I wore to our Dominic's wedding, remember? The one with the veil you said made me look like a femme fatale? You might not, you drank too much beer and four of Dominic's friends had to carry you upstairs, you great oaf. It's not much of a payout, I don't think, but it will be enough for the funeral at least. I don't have any wishes concerning that matter. You know me better than anyone else will. I trust you to get it right.
The washing machine. It's easy really. You turn the round knob clockwise to the temperature you want to wash at, but don't worry about that. Just wash everything at forty degrees. It mostly works out all right. And you put the liquid in the plastic thing in the drum, not in the drawer. I don't even really know why they have those drawers anymore.
You need to eat, and not stuff you can microwave. You need to at least shake hands with a vegetable once a week, promise me. You always made the Sunday night tea, cheese on toast and baked beans on the side, so I'm sure you'll be able to keep body and soul together if you put some effort in. I expect at first lots of people will feed you, but you'll need to get a cookbook. I think there's a Rachael Ray under the bed. I got it for Christmas last year from Susan, and I thought, what a cheek!
Len, do you remember the night we met? Do you remember how you led me onto the dance floor, didn't talk, didn't ask me or anything, you rogue. Just took my hand and led me out there, and how we twirled and laughed and the room became a blur, and when the song stopped, you kissed me. Still hadn't said a word to me, mind you, and you kissed me right off my feet. The first thing you said to me was, "You better tell me your name, as you're the girl I'm going to marry." Cheek of the devil, I thought, but you were right.
It's been a good life, Len, full of love and happiness, just as much—-more than—-the sadness and the bad times, if you think about it, and I have had a lot of time to think about it lately. A person can't really ask for more. Don't stop because I've stopped. Keep going, Len. Keep dancing, dancing with our grandchildren for me. Make them laugh and spoil them rotten.
And when you think of me, don't think of me in these last few days, think of me twirling and laughing and dancing in your arms.
Remember me this way.

Your loving wife,
Dorothy
Excerpt. © Reprinted by permission. All rights reserved.


Meet the Author: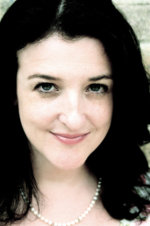 Rowan Coleman lives with her husband, and five children in a very full house in Hertfordshire. She juggles writing novels with raising her family which includes a very lively set of toddler twins whose main hobby is going in the opposite directions. When she gets the chance, Rowan enjoys sleeping, sitting and loves watching films; she is also attempting to learn how to bake.
Rowan would like to live every day as if she were starring in a musical, although her daughter no longer allows her to sing in public. Despite being dyslexic, Rowan loves writing, and The Memory Book is her eleventh novel. Others include The Accidental Mother, Lessons in Laughing Out Loud and the award-winning Runaway Wife, a novel which lead Rowan to become an active supporter of domestic abuse charity Refuge, donating 100% of royalties from the ebook publication of her novella, Woman Walks Into a Bar,to the charity. Rowan does not have time for ironing.
Connect with Rowan!
Twitter: @rowancoleman | Facebook: FB.com/rowan.coleman | Website: rowancoleman.co.uk
Penguin Random House Buy Links