Today it is my pleasure to Welcome author
Sharon Cullen
to HJ!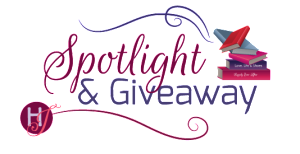 Hi Sharon and welcome to HJ! We're so excited to chat with you about your new release, Wed to a Spy!
Please summarize the book for the readers here: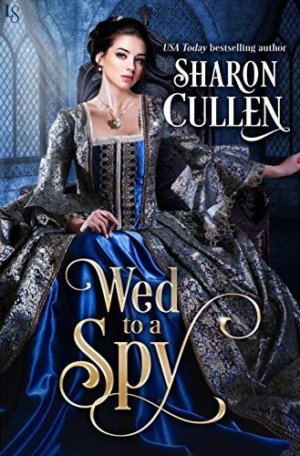 Wed to A Spy is about…well…a spy. Two spies, actually. Simon Marcheford has been sent to Queen Mary of Scotland's court to spy on the young queen for England's Queen Elizabeth. After having been caught kissing a man, Aimee de Verris is exiled from France by her overbearing aunt, Catherine deMedici, and told to spy on Queen Mary. Suspecting something is up with Aimee, Mary weds Simon and Aimee but when Mary's most trusted advisor is attacked and killed in front of her, Simon and Aimee find themselves hunted and on the run.

Please share the opening lines of this book:
My Dearest Pierre,
Scotland is a dreadful place, cold and damp and inhospitable. I do not know how these people live in such deplorable conditions or how they thrive without the warm sun that so often shines on my beloved France.
My sorrow and misery is doubled—nay, tripled—without your presence beside me. I lay my head on my pillow every night and dream of you.
I miss you so, Pierre. I had never believed such nonsense as a broken heart, but I believe it now.
Please share a few Fun facts about this book…
Most of the characters in the book are based on real life people (except for Aimee, although her aunt, Catherine, was very real)
This series is about the the real life happenings of Mary, Queen of Scots
I became interested in Mary, Queen of Scots after reading Philippa Gregory's book, The Other Queen. I find her life completely fascinating.
Please tell us a little about the characters in your book. As you wrote your protagonist was there anything about them that surprised you?
I think the one thing that surprised me about Aimee was that she wasn't as naive as I had originally thought she was. On the inside she was far more mature than she lets on and its only through the hardships she faces while being hunted by Mary's men that she allows that maturity to show
If your book was optioned for a movie, what scene would you use for the audition of the main characters and why?
This is my favorite scene in the book. It was the most fun to write and it makes me smile every time I read it because it shows that the characters have a lighter side to them. This scene comes when Simon and Aimee are attempting to escape the castle that has been sealed tight and is heavily guarded:
Simon climbed up on the chest and went headfirst through the window, shimmying this way and that.
He got stuck halfway through.
"Aimee," his voice came back to her, muffled. "You'll have to push."
"Push what?" she whispered loudly.
"My arse!"
She took a step back, studying the arse that was stuck. "I can't . . ."
"Now is not the time to be timid," he said fiercely. "Push!"
Aimee took a tentative step forward, flexing her fingers. She climbed up on the chest, first one knee, then the other, using the wall for support.
"Hurry," he said.
"I'm trying."
Merde, but she was going to have to touch him there.
"Aimee," he said rather calmly. "The blood is rushing to my head, and I will soon pass out."
Spurred by that fear, Aimee put both hands on Simon's arse and pushed with all her might. His arse was rather rounded, hence the reason he was stuck, but it was also very muscular. And tight. He had a tight arse.
"It's. Not. Working," she said between pushes.
"Keep trying." He was gasping, and she wondered if she was hurting him or if he truly was passing out. Good Lord, but she needed to get him unstuck soon. It was hard to miss a man dangling out of a window.
She leaned back and contemplated the situation, which meant that she stared rather intently at Simon's arse.
"Spread your legs," she said.
"I beg your pardon?" Even through the window stuffed with his body, he sounded surprised.
"Spread your legs." She tapped one drooping foot, then the other.
A moment passed before he spread his feet. Aimee looked away, her face heating in mortification as she turned around, rather carefully, as she was still on the chest. With her back to Simon's arse she leaned into him and pushed with all she had.
With a grunt from Simon and a muffled cry from Aimee, he popped through the window and slithered away from her.
For a moment Aimee stood there in surprise that it had actually worked. Then she laughed, covering her mouth with her hands so no one would hear. Tears gathered in her eyes, and she had to bend over with her silent laughter.
What do you want people to take away from reading this book?
This book, and the next two in the series, are heavily based on actual history. I'd like the readers to learn something of Scotland and Queen Mary while reading these books, something they didn't know before that they thought interesting.
What are you currently working on? What other releases do you have planned for 2017?
Wed To A Spy is the first in the All The Queen's Spies series. Right now I'm working on the final draft of Bound To A Spy, Will's story, and I'm in preliminary planning for the third book, Lost To A Spy, Tristan's story.

Thanks for blogging at HJ!
Giveaway:

Ebook: WED TO A SPY (All the Queen's Spies) by Sharon Cullen. *Gifted via Amazon*
To enter Giveaway: Please complete the Rafflecopter form and Post a comment to this Q:

Do you have a favorite real life historical person?
Excerpt from Wed to a Spy:
The door slammed shut and he grinned.
"I'm unsure where Smithson got off to. Can you wash my back?"
"No." The answer came from across the room, so she hadn't moved much past the door.
"Wives are supposed to obey their husbands."
"You'd best get accustomed to me not acting like a wife."
He grabbed the cloth and lifted his leg to wash it, all the while listening for her movement. "It's going to be a long, arduous marriage if you don't obey me."
He could hear her draw in a breath.
"What do you want from me?" she asked.
"I want you to come around here so I can see you without hurting my neck. And I'd like for you to wash my back."
Lots of movement, skirts swishing, small feet shuffling until she was standing before him, her hands on her full hips. For the first time, he wondered what last night would have brought them if he'd not been a fool and become drunk. Would they have been a married couple in truth?
"I'm facing you, but I'll not wash your back. You can do that yourself."
"It's a difficult task for one to do alone."
"You're an intelligent man. I'm certain you can figure it out."
"Why are you so angry? Before we wed, you at least pretended to like me."
Her eyes flashed, and he could have sworn she suppressed a shiver. Was he that repulsive? Was Pierre so wonderful that Simon would never measure up?
He despised the fact that he was comparing himself to her lover.
"I tolerated you, and because of that, I am now wed to you. So I seriously regret pretending to like you."
He tilted his head to her. "Did it occur to you that maybe I didn't want to be wed, either?"
"Of course it did. But it also occurs to me that you promised you would get us out of this mess, and you didn't."
"You have quite the saucy mouth, wench."
She gasped, and her hands fell from her hips. "That was cruel."
He began washing himself, uncaring that she was standing before him. She was his wife; soon they would have nothing to hide from each other. Except, apparently, his career as a spy and her dalliance with a French lover.
Her gaze followed his movements, so he deliberately lifted his leg and washed it. Was she comparing him to Pierre? Was Pierre's leg as big? Or was he small and effeminate? One of those courtly chaps, probably.
Simon watched her gaze take in his legs and then his chest as he ran the wet cloth over it. What was she thinking now?
Why did he care?
And yet he did.
"Can you hand me that towel?" He tilted his head toward the towel folded on a stool within arm's reach.
Aimee hesitated, then snatched the towel and thrust it at him.
He stood, the water making a sloshing sound as it lapped over the tub and dripped down his body. Aimee spun around with a gasp.
Excerpt. © Reprinted by permission. All rights reserved.

Book Info:
Simon Marcheford wants nothing more than to settle down on the land bestowed upon him by the English crown. Queen Elizabeth, however, is not about to let her best spy retire so easily. Simon will have his reward, she decrees, after he completes one last mission in Scotland. But no sooner has he sussed out a diabolical plot up North than Queen Mary weds him to her cousin—an exquisite beauty with troubled, soulful eyes—and orders Simon to watch her every move.
Aimee de Verris is no spy. But her life may depend on becoming one. Banished from the French court by Catherine de Medici, Aimee finds herself tasked with reporting on Queen Mary's activities in Scotland, where she's unnerved by the frigid weather and brutish customs. Worst of all, Aimee's been married off to a most uncouth lout. But when murder strikes, she learns to appreciate Simon's talent for shielding her with every inch of his muscular frame. If Aimee desires her husband, perhaps she could trust him—or even love him.
Book Links:

Meet the Author: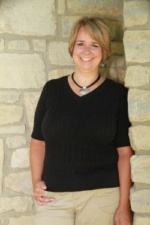 USA Today bestselling author, mom, wife, taxi driver, chef, mediator, housekeeper, friend and dog lover.
At the age of nine my lifelong ambition was to own a horse and write a book. I've published 19 books but have yet to own a horse. Three kids, one dog and one husband are enough for me right now.
My dream is to retire to St. Maarten, or some equivalent place with white sand and turquoise water. Hopefully that dream won't go the way of the horse.
If you want to talk about books, beaches or even horses, you can find me on Facebook as Sharon Cullen – Author, Instagram as SharonCullen, Twitter as @SharonCullen or contact me through my website, sharoncullen.net.
Website | Facebook | Twitter | Instagram |