Today it is my pleasure to Welcome author
Annie Rains
to HJ!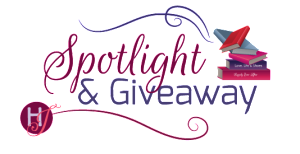 Hi Annie and welcome to HJ! We're so excited to chat with you about your new release, Welcoming the Bad Boy!

Thank you so much for having me on your blog, and for sharing my new release with your readers!

Please summarize the book for the readers here:
Val Hunt is a preacher's daughter and secret romance author in need of some inspiration. Griffin Black is a military K-9 officer with dark hair and darker eyes—exactly what she's looking for to shake things up and inspire her this summer. As the two fulfill each other's fantasies, they discover there might be more than sparks between them. There might be flames.

Please share the opening lines of this book:
Val was in an epic stare-down with her blank computer screen. She tapped her lilac-colored fingernails on the edge of her desk and waited for her muse to feed her the next great love story.
A knock sounded on her front door and Val flinched as the small but loud Pomeranian in the next room went berserk.
Please share a few Fun facts about this book…
I had no idea my heroine was a romance writer when I started writing it
I spent several hours with a military K-9 team as research for Griffin's job in this book.
This book is dedicated to my critique partner of 5+ years!
If your book was optioned for a movie, what scene would you use for the audition of the main characters and why?
I would choose the scene below. Sexual tension and a storm—I'm sold!
Thunder cracked and Trooper nudged closer to Griffin's leg.
"Is he afraid of thunder?" Val asked, glancing over at her small, wimpy dog in comparison, who seemed unconcerned with the noise.
"Spooked by loud, unexpected noises. Being deployed in a war zone does that to us all. I have a compression jacket for him at my place. It helps a lot during storms." He petted Trooper's head and whispered calming affirmations. The dog seemed to melt into his leg.
Val wanted to melt into his leg right now, too. "Anything I can do for him?" she asked.
Griffin had his arms around Trooper now, hugging him tightly. "Do you have any heavy blankets? The deep pressure is what helps him relax."
"Sure." She headed back through the house. She had a stack of heavy quilts in her bedroom closet. A moment later she returned to the living room holding one. "Here you go."
Griffin took it and nudged Trooper to lay down. Keeping it folded in half, he laid it over the dog's body. "He should be relaxed in about five minutes. No way I can take him outside until the storm is over, though."
"Of course." Val nodded. The only thing she'd be doing if they left was write, which she needed to be doing. After seeing Griffin with his shirt off, she was sure she could muster up some romantic scenes for her novel tonight.
She walked over to the couch and sat, letting Sweet Cheeks pounce on her thigh. Griffin's gaze was heavy on her, watching her across the dimly lit living room. The rain pelted the roof all around them as they waited for the next boom of thunder. "Trooper's been through a lot, huh?" she asked, not knowing what else to say.
"More than most dogs." He nodded.
She took that to mean the same of Griffin. He'd been through a lot, too. She was sure some of those experiences were tattooed on him somewhere, which made her mind wonder where. She wanted to locate every memory that he had scribed on his body in ink.
After a moment, Griffin stood, leaving Trooper lying with his eyes closed on the floor.
"I really hope there's no more thunder," he whispered, sitting beside her. He had to sit close so that they could whisper and still hear one another over the symphony of rain.
Val angled her body toward him. "What should we do now?" she asked, her voice coming out huskier than she'd intended. She swallowed hard.
Griffin removed Sweet Cheeks from her lap and laid the little pup gently on the floor. "I have a few ideas."
Val's breath hitched in her chest, seeing the way he was looking at her. He was looking at her like a man who wanted to kiss her. His gaze dropped to her mouth, which opened for him. Traitorous mouth. Not that she didn't want to kiss him. Kissing Griffin would feel good. Her gaze ran over the side of his cheek where he had new growth of hair. It was sexy and she wanted to feel it scraping against her own cheek. She inhaled deeply, waiting for thunder or a kiss.
He leaned closer, his hand bracing the weight of his body on the couch's armrest behind her.
"Do you want to hear my ideas?" he asked, hovering only a couple inches from her face.
Her heart boomed louder than any thunder outside. Boom, boom, boom. "Okay," she said. "Or you could just show me."
Excerpts. © Reprinted by permission. All rights reserved.

What do you want people to take away from reading this book?
It's never too late for forgiveness. That's a theme in this book between Val and her father and Griffin and his mother who is dealing with early onset Alzheimer's.
What are you currently working on? What other releases do you have planned for 2016?
The 4th and last book in the Hero's Welcome series, WELCOME HOME FOR CHRISTMAS comes out on November 8! I'm so excited to have a holiday release this year! I'm working on a new series right now about a family of commercial fishermen (think shirtless men, washboard abs, and big boats ☺ )

Thanks for blogging at HJ!
Giveaway:

Ebook: WELCOMING THE BAD BOY (A Hero's Welcome Novel) by Annie Rains (Gifted via Amazon)
To enter Giveaway: Please complete the Rafflecopter form and Post a comment to this Q:

I fell in love with Bad Boys first by watching them on TV and in movies. Think Patrick Swayze in Dirty Dancing *sigh*. Who was your first Bad Boy crush?
Book Info:
As a preacher's daughter, Valerie Hunt only dates the very respectable, very boring men who meet her father's strict standards. In private, however, she leads a double life as a romance writer of steamy stories about the least respectable sorts of men. Valerie has always kept her hottest fantasies separate from her real life, but when she nearly runs a hot-blooded biker off the road, the lines begin to blur.
Even though Valerie almost killed him, Griffin Black can't be angry after he learns the reason for her distracted driving: an unruly puppy belonging to her ailing friend. As a member of the military police K-9 unit, Griffin insists on training the dog himself. But he soon wonders how he's ever going to stay disciplined around the most alluring, down-to-earth, and totally unattainable woman he's ever met. Valerie is the ultimate good girl. And Griffin is going to need all his old tricks to unleash her wild side.
Book Links:
Meet the Author: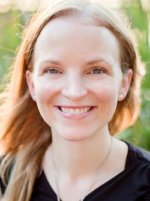 Annie Rains is a contemporary romance author who writes small town love stories set in fictional towns on the coast of North Carolina. Raised in one of America's largest military communities, Annie often features heroes who fight for their countries, while also fighting for a place to call home and a good woman to love. When Annie isn't writing, she's spending time with her husband and 3 children, or reading a book by one of her favorite authors.
Website | Facebook | Twitter |