Today it is my pleasure to Welcome romance author
Vicky Dreiling
to HJ!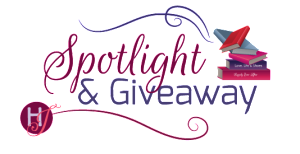 Hi Vicky and welcome to HJ! We're so excited to chat with you about your new release, What a Devilish Duke Desires!
Please summarize the book for the readers here: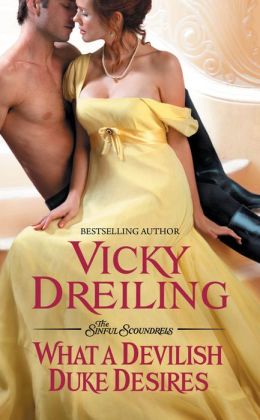 Harry Norcliffe, the Duke of Granfield, returns to London after his uncle's unexpected death. Having lost his father at a young age, his Uncle Hugh was Harry's role model. Now that Harry has inherited the dukedom, he's trying to resume his old life, though he still grieves.

Please share the opening lines of this book:
Harry Norcliffe, the Duke of Granfield, descended the hackney and shivered a bit from the cold breeze. A glowing glass lamp lit the pavement and made a fine display of the bow window at White's. He could hardly believe three months had passed since Uncle Hugh's unexpected death.
Please share a few Random facts about this book…
I've been researching Regency England for several years. I think it's fascinating that courtship actually took place on the dance floor. Keep in mind that the dancing was very energetic as opposed to that lovely dance scene with Lizzie and Darcy in the BBC version of Pride and Prejudice. You can watch the P&P dance excerpt here: http://bit.ly/1AprI8s

Please tell us a little about the characters in your book. As you wrote your protagonist was there anything about them that surprised you?
My characters often surprise me. In this case, Harry was a devil-may-care sort of man until the death of his beloved uncle. He knows life must go on, but he has to cope with all the changes in his life. It struck me early on that Harry was lonely and grief-stricken. While he has friends, they are married, and that changes his relationship with them to a certain extent. As the book progressed, I realized that I'd never written a character as resolved as Harry. When he decides he wants something, he will not give up.
Lucy shares Harry's determination. She's self-reliant because she has no other choice. Sometimes, she must lift her chin and say nothing when her "betters" treat her disrespectfully, but she does what she must in order to earn money.

What, in your mind, distinguishes this book from other books out there in the same genre?
The high concept (the big idea of the book) is dancing with the Regency Stars. ☺

The First kiss…
He wrapped his arms around her, and she could feel the hard, unyielding muscles of his arms, chest, and thighs as he pressed her against him.

She was breathing faster and everything inside of her was on fire for him. God help her, she wanted his hands all over her.

He broke the kiss, and she was aware that his breathing had quickened as well.

When he released her, he said, "Good night, sweet Lucy."

Her limbs trembled a little as he strode out into the night, leaving her to wonder if he knew it was her first kiss.
Did any scene have you crying or laughing (or blushing) while writing it?
Prior to this scene Lucy had to give up something precious to her in order to keep her rooms. Here's the scene:
Harry drew out a dark blue velvet pouch and handed it to Lucy. Chill bumps erupted on her arms. She held her breath as she opened it and gasped. "My mother's pearls," she whispered. Tears sprang in her eyes.

"I couldn't be sure they were the ones," he said under his breath.

"I know it by the silver heart on the chain." She trembled a little.

"Thank God for the chain. I almost walked out of the pawnshop, but the pawnbroker pointed out the silver heart. He said he remembered you because of it. I decided to take a chance."

Her chest shook. "It's my mother's. I can't believe you found them."

"I had to try," he said. "Please don't cry."

In that moment, she fell hopelessly and irrevocably in love with him.
If your book was optioned for a movie, what scene would you use for the audition of the main characters?
The scene I would use would be their first meet. Here's a snippet:
He was only a block away from his rooms at the Albany when he saw a thief tugging on a woman's basket. When she screamed, Harry ran as fast as he could and shouted, "Stop, thief!" The ragged man took one look at him and ducked down an alley.

"Are you hurt?" Harry said as he reached the woman. Lord, his heart was hammering in his chest.

"No, but I thank you, kind sir," she said, picking up the small loaf of bread and dusting it off.

He couldn't help noticing her shabby glove as she set the bread beneath a cloth in her basket. Yet she spoke in a crisp, educated manner. The hood of her red, threadbare cloak fell back as she straightened her small frame. The lighted oil lamp nearby revealed her thick, red curls. She had the kind of hair that made a man want to take it down, but that only reminded him of her peril. "You ought not to be on the streets alone at night," he said. "It's dangerous for a woman."

She pulled her hood up and scoffed. "Sir, I assure you, I would not set foot on these mean streets if I had any other choice."

The woman's plump lips and bright emerald eyes drew him. She was a rare beauty. "If you will allow it, I will escort you for your safety," he said, smiling. "Surely you will not object to protection."

Her eyes narrowed. "You've done your good deed for the evening, Sir Galahad." She reached in her basket and brandished a wicked-looking knife. "My trusty blade is protection enough."
What do you want people to take away from reading this book?
I think I would like others to know that nothing is impossible when there is love.

What are you currently working on? What other releases do you have planned for 2015?
I'm working on a historical romance and another secret project.

Thanks for blogging at HJ!
Giveaway:

Print copy of WHAT A DEVILISH DUKE DESIRES
To enter Giveaway: Please complete the Rafflecopter form and Post a comment to this Q:

What do you find most heroic in a hero?
Excerpt
He looked directly into her eyes, as if he meant to pull her under his spell. "You positively light up when you smile."

"I imagine many women fall quickly for your charm, but let me assure you I am no easy conquest."

"Neither am I."

He startled a laugh out of her. Of course she recognized he was adept at disarming others with his wit and amiable manners. He was the sort of man who could easily beguile a woman. He was also a stranger, and she shouldn't trust him.

Lucy rose. "You will excuse me. I must go now."

He stood as well. "Don't leave. Bandit is a fine dog, but his conversation is rather limited." She was tempted to stay, but she'd already taken a risk with a man she knew nothing about.

"Do you have some objection to me?" he asked.

"I can neither object nor approve. I don't know you."

He looked around him. "It appears there is no one to perform the introductions. Shall we exchange the honors with one another?"

She mustn't let him turn her head, but of course he'd already managed it—all too easily. "I can't," she said.

"Come now, I don't bite and neither does Bandit."

Charm must flow in his veins.

Lucy realized it would be all too easy to fall under his charismatic spell, but she mustn't let that happen. She had to focus on earning wages and put aside what she could for a rainy day. There was no room for a beau in her life, especially one she knew nothing about.
Book Info:
WILL A FEW FLIRTATIOUS STEPS
Harry Norcliffe never wanted to inherit his beloved uncle's title. The rigidity of the ton, the incessant reminders from his marriage-minded mama that he must settle down with a highborn lady and produce an heir and a spare: it's all such a dreadful bore. So when his mother asks him to take part in a dancing competition, he patently refuses. The last thing he needs is another chore . . . until a beautiful, brilliant, delightfully tempting maid makes him rethink his position.
LEAD TO A SCANDALOUS SEDUCTION?
Most women would be over the moon to be pursued by a wickedly handsome-not to mention wealthy-duke like Norcliffe. But Lucy will not be any man's trophy. She could use a friend, though, and what begins innocently soon ignites into desire. As Lucy tries to resist Harry's scorching kisses, he makes an utterly irresistible offer. Enter the dance contest with him, and win a prize that could change her life forever . . . if falling in love doesn't change it first.
Buy Links: Amazon: http://amzn.to/1y0aDVk
Buy Links: B&N: http://bit.ly/1qaqG0X
Books-a-million: http://bit.ly/1B0kA5e
i-Tunes: http://bit.ly/1ytg8ws


Meet the Author: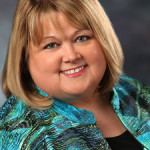 Triple RITA finalist Vicky Dreiling is a confirmed historical romance junkie and Anglophile. Frequent business trips to the UK allowed her to indulge her passion for all things Regency England. Bath, Stonehenge, and Spencer House are among her favorite places. She is, however, truly sorry for accidentally setting off a security alarm in Windsor Castle. That unfortunate incident led her British colleagues to nickname her "Trouble." Vicky is a native Texan and holds degrees in English literature and marketing.
Email: vicky@vickydreiling.com
Facebook: https://www.facebook.com/vickydreilinghistoricalauthor
Twitter: @vickydreiling