Today it is my pleasure to welcome contemporary romance author 

Sheila Roberts

to HJ!
Sheila had a special post and giveaway exclusive to HJ reader…
WHERE ARE THE WOMEN?
I'm sure many readers will ask that when they start reading my new novel WHAT SHE WANTS because this story is told from the men's viewpoint.
 I know it's rather unusual to write a book for women that features an all-male cast, but this was something I really thought would be fun to do, especially since it's about men trying to figure us women out.
They can't, you know. At least that's what they say. Do you sometimes think that's just an excuse? I often wonder because I don't think we're that much of a mystery.
But my hero Jonathan Templar and his poker buddies sure think we are.
I had such a wonderful time letting the men have the stage to themselves for this story. Oh, we see women characters, but we never get to look inside their heads. The only way we know what they're thinking is through their dialogue and actions. Like the guys in this novel, ladies, you'll have to draw your own conclusions. (I don't think it will be hard.)
I hope you'll enjoy hanging out with this group of men as much as I did when I was writing the story. There's Bernardo, who's happily married (well, except for when his wife puts him on a diet). He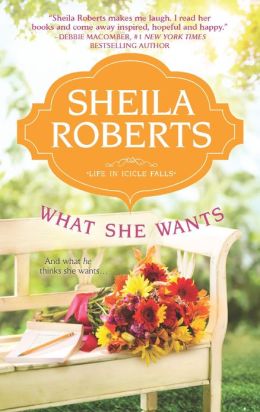 considers himself a bit of an expert. And for good reason. He reads romance novels. Smart man! Then there's Vance Fish, the cynic of the group. He's been married before and that's all he's saying on the subject of women. At least for a while. Then there are the three junior members of the Friday night poker group: Adam, Kyle, and Jonathan. Adam is clueless and, like many men, he's reached a point where he's taking his wife for granted. Oh, bad thing to do, Adam. Kyle has a very different kind of problem. The woman of his dreams just doesn't seem to know he's alive. What does it take to get a woman to notice you, anyway? His best friend Jonathan wants to know the answer to that question as well. Jonathan has loved Lissa Castle since they were kids but she's never seen him as anything more than a friend. No surprise since he's not exactly the stuff romantic heroes are made of. Jonathan is a shy, skinny, geek. But he's about to start a journey of discovery and take his friends along for the ride. I love Jonathan. I like all the guys, of course, but insecure, big-hearted Jonathan is my favorite. He's got a hero's heart: kind and loyal. In fact, I must confess, I'm a little in love with him. And I'm hoping readers will fall in love with him too, and root for him and his friends as they go through their crash course on women, using romance novels as their textbooks.
Giveaway: a print copy of
WHAT SHE WANTS
To enter giveaway: Please complete the Rafflecopter form below and post a comment to this Q:
What in your opinion is the biggest misconception Men have about Women?
Excerpt:           
I hope you'll enjoy reading this excerpt from the book where Jonathan is at the library book sale, getting his first taste of romance.
What was it about these books that had women so hooked? He reviewed the conversation he'd heard in the library. There's a hero to die for … James Noble is the perfect man … perfect man.

Women wrote those novels and they wrote about perfect men. So if a guy wanted to learn what a woman wanted in a man … Who was that author Juliet and Hildy had been talking about? Vanessa Valentine. Someone with a name like that had to know her stuff when it came to love.

Jonathan tossed his cup, then retraced his steps to the library, hoping the women hadn't cleared every romance novel off the shelves.

Most of the library patrons were gone by the time he slipped back into the musty room on the lower level, either back to their homes to wash cars or mow lawns or off to go hiking the mountain trails. A few late arrivals browsed the health and finance sections, and one woman was leafing through a cookbook.

Just his luck, the only other section that was occupied was the romance section, where two teenage girls stood, perusing the books. They were cute and skinny, probably cheerleaders. Darn. He'd hoped not to have an audience.

He hovered over by the magazines and CDs, wishing they'd leave. They didn't. In fact, it looked like they were going to camp out over there all day, reading and filling their paper grocery bags, emptying the shelves.

What do you care if they see you looking through a romance? They're only high school kids, he reminded himself. Kids who'd go home and tell their moms about the dork who'd come in looking for love between the covers of a book.

"Oh, my gosh, here's a Vanessa Valentine," said one.

No, don't take that.

She handed it to her friend.

"I haven't read this," the other girl said, and dropped it in her bag.

So much for that book. So much for all the books if he didn't make his move soon. He sauntered casually over. A forty-something woman he'd seen around town had joined them now, and he was aware of both her and and the girls staring at him like he was some kind of freak as he studied the titles. He could feel himself beginning to sweat. Just grab a book and get out of here.

He snagged a book about a vampire and another with a cowboy on the cover and was about to leave when, suddenly, he saw it. What was this? Two shelves down in the corner, just past the woman's thighs … Yes! One last Vanessa Valentine.

He bent and made a grab for it just as she leaned over. Oh, no! Boob graze.

"Excuse me," she said in a tone of voice that told him he was done here.

"Uh, sorry," he mumbled, and snatched back his hand.

She took advantage of his consternation and snagged the Vanessa Valentine. Then she scooped another half dozen novels into her shopping bag.

That left two on the shelf and one of the teens snagged them. The woman was right. He was done here. Face still flaming, he walked to the card table where the library volunteer sat taking money.

She was somewhere in her twenties and dressed all in black. Even her fingernails were black. She had piercings all over her face, a collection of earrings running up her ears, and wore enough eye makeup to give her a head start on Halloween. Not that Jonathan was an expert on eye makeup, but hers looked like overkill to him. He liked a more natural look like what Lissa wore. Liss, always the gold standard.

But this woman was friendly enough. He'd seen her volunteering here before. He nodded in return for her greeting of "Back for more?"

She took the books to total them and noticed the vampire on the cover of the top one. "Oh, I love this author. Don't you?"

"I don't know. I've never read her."

"You haven't? Well, you're in for a treat. Her vampire is really sexy."

Did she think he was into guy vampires? He opened his mouth to explain that neither guys nor vampires were his thing, but he found it impossible to wedge the words into their conversation.

"He's right up there with Sookie's Eric. Gotta love Eric, don't you?"

Jonathan was aware of teen tittering behind him. His face began to heat. "Well…"

"I suppose you've read all the Twilight books. Are you on Team Edward or Team Jacob?"

"Huh?"

"I say vampires win every time. Werewolves just aren't that sexy."

More tittering produced more burning on Jonathan's face. "These aren't for me."

"Sure they're not," came a whisper from behind him."

"They're for my sister."

The volunteer's face fell. "Oh."

Okay. She was embarrassed, he was embarrassed. He held up the vampire. "But I'll have to give this one a try."

"You should," she said, nodding her head and making her earrings jingle. "You'll like it, I promise."

He paid his buck and got out of there. At least he'd managed to get a couple of books. But what he really wanted was a Vanessa Valentine novel. He wandered upstairs to see if there were any of her works in the fiction section that he could check out.

Lo and behold, he discovered a copy of one of the books Juliet had found downstairs. He took it off the shelf. Everlasting Love, the title read, and beneath the curly cursive a beautiful couple posed dressed in the garb of another century. No bed. This pair was standing in a moonlit garden. From the way they were looking at each other they wouldn't be bothering with a bed.

For a moment, the woman's dark hair lightened to a honey blond and the guy's face lengthened and acquired a pair of glasses. Jonathan blinked.

When he looked again the couple had reclaimed their original looks. Shaking his head over his own foolishness, he turned the book over and read the summary on the back.

Lorinda Chardonnay's life lies in ruins. Her father has gambled away their family's fortune and betrothed her to the Earl of Ryde, shattering her hopes of marrying her childhood love, Sir James Noble. Little does she know that the Earl of Ryde has a terrible secret that will cost Lorinda her life if she discovers it. But James is not about to let her go into danger without someone to watch over her. And if he must ride the King's Highway by night and face his rival's sword to do so, then he will.

Hmm. This sounded kind of interesting. Sword fights, secrets, saving the girl. What the heck. He'd give it a try.
GoddessFish tour wide giveaway for the $25 HQ GC and 10 copies of the book.
BLURB: What do women want? Jonathan Templar and his poker buddies can't figure it out. Take Jonathan, for instance. He's been in love with Lissa Castle since they were kids but, geek that he is, she's never seen him as her Mr. Perfect. He has one last shot—their high school reunion. Kyle Long is equally discouraged. The pretty receptionist at his office keeps passing him over for other guys who may be taller but are definitely not superior. And Adam Edwards might be the most successful of Jonathan's friends, but he isn't having any success on the home front. His wife's kicked him out. When Jonathan stumbles on a romance novel at the Icicle Falls library sale, he knows he's found the love expert he's been seeking—Vanessa Valentine, top-selling romance author. At first his buddies laugh at him for reading romance novels, but soon they, too, realize that these stories are the world's best textbooks on love. Poker night becomes book club night…and when all is read and done, they're going to be the kind of men women want!
AUTHOR Bio and Links: Sheila Roberts lives on a lake in the Pacific Northwest. She's happily married and has three children. She's been writing since 1989, but she did lots of things before settling in to her writing career, including owning a singing telegram company and playing in a band. Her band days are over, but she still enjoys writing songs. When she's not speaking to women's groups or at conferences or hanging out with her girlfriends she can be found writing about those things near and dear to women's hearts: family, friends, and chocolate. Website | Blog | Facebook|  Twitter |
Buy Links