Today it is my pleasure to Welcome romance author
ReShonda Tate Billingsley
to HJ!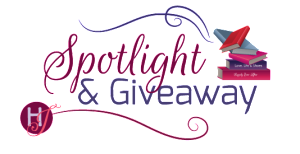 Hi ReShonda, welcome 🙂
If someone wrote a biography about you, what do you think the title of the book should be? Why?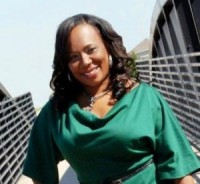 Dreamcatcher, because since I was a little girl, I've chased my dreams….even when others thought it was crazy, I've chased them, and caught them!
Which of your prior characters would you most/least likely invite to dinner and why?
I would least likely invite Felise from What's Done in the Dark since she likes to sleep with people's husband:-), and I would most likely invite Mama Tee from I Know I've Been Changed because she is full of wisdom and laughter…just like my own grandmother.
Let's talk about your newest release: What's Done In the Dark
If you had to summarize the book for the readers here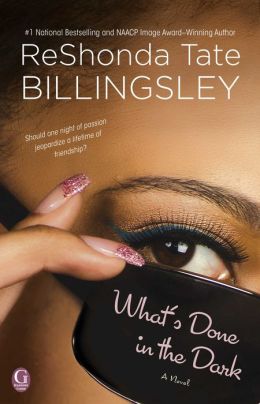 Its about a woman who makes one bad decision to throw caution to the wind and sleep with with her best friend's husband one time. He dies in the hotel room, so she's faced with the question of whether to call for help or run.
Please tell us about the characters in your book?
I write multi-layered characters. No one is all good or all bad. They are conflicted characters who want to do right, but fall short. Felise, the woman who sleeps with her best friend's husband, is overall a good person who makes one very bad decision. Her husband, Greg, is an obsessive compulsive workaholic, who has neglected his wife for most of their marriage. Paula, Felise's best friend, is not happy with her life. She complains constantly about marriage and motherhood and is forever pushing her husband, Steven away. Steven is a good guy who shares a history with Felise, and after one too many arguments with Paula, finds himself in a hotel room with Felise.
As you wrote your protagonist was there anything about them that surprised you?
I was surprised at her naiveté when it came to her husband's forgiveness. I think she let guilt cloud her judgment.
What scene did you most enjoy writing? Why?
I enjoyed the scene when they actually slept together in the hotel room because it was truly a challenge to capture the conflict and I wanted to make sure I did that scene justice because it was the turning point of everything. I didn't want this to be just some woman that decided, 'oh, let me sleep with my best friend's husband.' I wanted their to be inner turmoil on both character's part. This snippet it a prime example of that inner battle that was being waged.
I needed love. I needing loving.
I took a deep breath, then told myself if Greg had loved me right, I wouldn't be here about to do wrong.
In my head, I knew that I didn't need to be here, that I was crossing into dangerous territory. But in my heart, I was looking forward to going inside, anticipating what the night held.
You loved him first.
What scene was the hardest to write? Why?
The scene that was hardest was when Felise's daughter found out what happened because I can only imagine what a mother would have to endure in that situation.
She hesitated. "I'm sorry I told Tahiry. But she kept asking me what was wrong. I was gonna lie but I couldn't think of one."
My hurt broke at the position I'd put my daughter in. Her whole life, I'd preached against lying and here she was trying to come up with a lie to cover for me.
"Liz, I'm so sorry for what I've done to this family," I told her. "I hope you know that I would never intentionally do anything to hurt you or your father."
She nodded, though she didn't seem so sure. Finally, she said, "Mom, you really messed up."
I slid next to her. "I know, honey. I wish I could do things differently. I swear I do. But I can't take that night back. All I can do is hope that the people I hurt can one day forgive me."
"Dad says he doesn't want me to be poisoned by your lack of morals."
I inhaled a sharp breath. "That's going too far. I'm not a bad person. I did a bad thing. But I'm not a bad person."
Who would you cast in the role of your characters if your book was optioned for a movie?
Awesome question. I could see Nicole Behari or Gabrielle Union as Felise, Taraji P. Henson as Paula, Omari Hardwick or Michael Ealy as Steven, and Taye Diggs as Greg. But as someone who has had a book turned into a movie, I've discovered that what you envision can be altered with completely different actors. I never envisioned any one of the actors for Let The Church Say Amen, my book that's being turned into a movie, and yet each actor seems as if they were made for their particular roles.
If you could have given your characters one piece of advice before the opening pages of the book, what would it be and why?
What's done in the dark, always comes to light. I would remind them of that so they could know that somehow, some way, they will eventually pay for their indiscretion.
What are you currently working on? What other releases so you have planned for 2014?
I am currently working on A Blessing and a Curse, the fourth and final installment in the joint books I write with Victoria Christopher Murray, which comes out in 2015. I have another book I wrote with JD Mason and Bernice McFadden called Amos, coming out at the end of 2014.
Where can readers get in touch with you?
My website, www.reshondatatebillingsley.com and All over social media! Twitter: Reshondat Instagram: ReShondaTateBillingsley Facebook: Facebook.com/reshondatatebillingsely
Thanks for blogging at HJ!
Giveaway:

(2) Print copy of What's Done in the Dark.
To enter Giveaway: Please complete the Rafflecopter form and Post a comment to this Q:

If you made the awful mistake and had a one-night stand with your best friend's husband and he died, what would you do, run or call for help & Why?
Book Info:
#1 national bestselling author ReShonda Tate Billingsley gets to the heart of loss, love, and betrayal in her latest novel that is sure to delight her legions of fans.
Felise is not the kind of woman to cheat on her husband—especially with her best friend's man. But after one perfect storm of a night, it happened…and she can hardly believe it herself. To top it off, when she woke up in the morning, she found that the man to whom she guiltily made passionate love died of a heart attack overnight. Felise, who is a nurse and a good citizen at that, leaves the hotel room without reporting his death.
When her best friend, Paula, finds out about her husband's sudden death a day later, Felise is overcome with guilt and grief. She must be there for her friend and her family, but when her husband repeatedly tries to apologize for his absentminded behavior and Paula starts investigating who Stephen was with the night he died, Felise finds it hard to hold herself together. Should she come clean and tell everyone what she did? Or should she just let it go and move past the mistake on her own?
Author Bio
ReShonda Tate Billingsley is the #1 national bestselling author of numerous novels for adults, as well as the Good Girlz teen series. She recently won the NAACP Award for Outstanding Literary Work for Say Amen Again. She is also the author of the nonfiction book The Motherhood Diaries. Visit her website at ReShondaTateBillingsley.com.