Today it is my pleasure to Welcome author
Jayne Ann Krentz
 to HJ!

Jayne Ann Krentz, the New York Times bestselling author of Secret Sisters, delivers a thrilling novel of the deceptions we hide behind, the passions we surrender to, and the lengths we'll go to for the truth…
TWELVE DAYS OF BOOKMAS By Jayne Ann Krentz

In which I answer the twelve questions that I am most frequently asked and recommend a book for that hard-to-shop-for person on your holiday list.

FIRST DAY OF BOOKMAS

Question # 1: Why do you write romantic-suspense?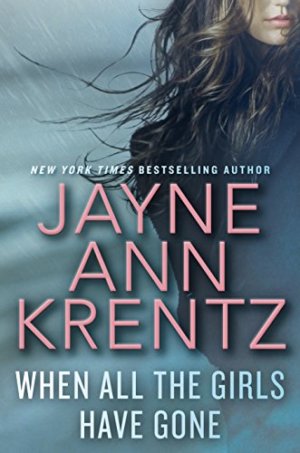 This question usually comes in a slightly different way. People who are curious about my chosen genre usually ask me what it's like writing in three different genres (or sub-genres, if they want to get more specific). They are referring to the fact that I write in three different fictional landscapes – historical, contemporary and futuristic. The answer is that I have never thought of the three worlds as genres, although I suppose that is the appropriate way to think of them. But the truth is, as far as I'm concerned, I write one genre – romantic suspense. I set my stories in three different worlds because the various fictional landscapes give me enormous freedom when it comes to creating plots and characters. But at the core, my stories are always a blend of suspense and romance.

As far as I'm concerned romantic-suspense is a genre unto itself. It is defined, as my writer pal, Elizabeth Lowell, has observed, by the fact that in a novel of romantic-suspense every twist in the suspense creates a turn in the plot and vice-versa. The two elements are so closely linked that removing either the suspense element or the romance element would cause the entire story to fall apart. I love writing romantic-suspense. It's my core story – and, yes, every author has one.

Day 1 Book Recommendation for Holiday Gifting.
Considering the fact that I mentioned my friend, Elizabeth Lowell, above, it seems only right that I recommend one of her novels for the reader on your list who enjoys well-crafted, well-researched romantic-suspense infused with atmosphere:

PERFECT TOUCH by Elizabeth Lowell.

Thanks for blogging at HJ!
Giveaway:

Print copy of Secret Sisters by Jayne Ann Krentz
To enter Giveaway: Please complete the Rafflecopter form an 

Leave a comment with your thoughts on the book…
Book Info: 
When Charlotte Sawyer is unable to contact her stepsister, Jocelyn, to tell her that one of her closest friends was found dead, she discovers that Jocelyn has vanished.
Beautiful, brilliant—and reckless—Jocelyn has gone off the grid before, but never like this. In a desperate effort to find her, Charlotte joins forces with Max Cutler, a struggling PI who recently moved to Seattle after his previous career as a criminal profiler went down in flames—literally. Burned out, divorced and almost broke, Max needs the job.
After surviving a near-fatal attack, Charlotte and Max turn to Jocelyn's closest friends, women in a Seattle-based online investment club, for answers. But what they find is chilling…
When her uneasy alliance with Max turns into a full-blown affair, Charlotte has no choice but to trust him with her life. For the shadows of Jocelyn's past are threatening to consume her—and anyone else who gets in their way…


Meet the Author: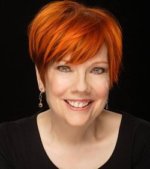 Jayne Ann Krentz is the author of more than fifty New York Times bestsellers. She has written contemporary romantic suspense novels under that name, as well as futuristic and historical romance novels under the pseudonyms Jayne Castle and Amanda Quick, respectively. Learn more at jayneannkrentz.com and connect with her on facebook.com/JayneAnnKrentz.