Today it is my pleasure to Welcome author
Kate James
to HJ!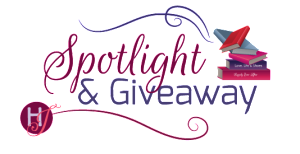 Hi Kate and welcome to HJ! We're so excited to chat with you about your new release, When I Found You!

Thank you for hosting me on your blog, Sara, and for all your wonderful support of Harlequin authors. I'm thrilled to be here!

Tell us about the book with this fun little challenge using the title of the book: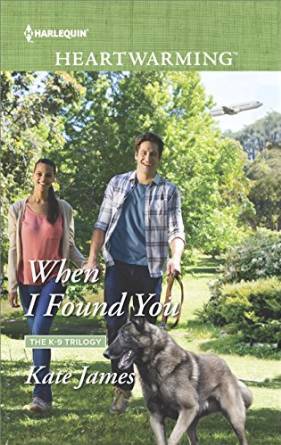 When I Found You is the third book in my K-9 trilogy. It tells the story of San Diego Police Department K-9 unit captain Logan O'Conner and—as Logan's love interest—San Diego International Airport's chief of security and loss prevention, Ariana Atkins. (Of course, a K-9 trilogy book has to have a furry, four-legged character, too, and in When I Found You, that character is Logan's bomb detection dog, Boomer.)
Readers had glimpses of Logan in the first two books of the trilogy, as two of his close friends and colleagues found true love. Now it's Logan's turn, but it's not smooth sailing, because when he and Ariana get together, it promises to be explosive!
What's your favorite line(s) from the book?:
Oh, my gosh! How do I pick one?! Okay, how about this:
Logan was tempted—oh, so tempted—to lean in and kiss her. Not just a touch, but something deeper. With any other woman he would have. With Ariana, he wanted to take care.
Please tell us a little about the characters in your book. What first attracts your Hero to the Heroine and vice versa?
Logan's father and grandfather were both police officers. Logan witnessed firsthand the impact the dangers of his father's job had on his mother. Intellectually, he understands that police officers can have happy marriages—two of his closest friends serving as perfect examples—but emotionally, he can't reconcile putting anyone he'd love through that type of fear and ultimate grief his mother endured.
Apart for the obvious concern and affection he has for his dog, I like that he's a tough cop who's determined not to get involved in a relationship, but his compassionate, caring nature comes through early through his interactions with his younger sister.
Ariana is a smart, capable, hardworking professional who has made it to the top in a male dominated field. Relatively new in her job, she finds that she still has to prove herself to her colleagues and bosses alike. Even when her competence is brought into question through a series of unprecedented occurrences at the airport, her primary goal remains ensuring the safety and security of the public.
I like that Ariana is professional and capable, and can hold her own in a high-stakes, male-dominated profession, but it doesn't compromise her femininity or compassion.
When you sat down to start this book, what was the biggest challenge you faced? What were you most excited about?
In all my books, I strive to provide readers with an emotionally satisfying story, but also one that is intellectually satisfying, with the right amounts of humor, drama or action, depending on the book. In each of the three books of my trilogy, I tried to have plots that dealt with emotionally-charged, current-day issues that readers would find intriguing. In When the Right One Comes Along, it is the aftermath of a natural disaster, an earthquake. In When Love Matters Most, it was drug trafficking and immigration, and in When I Found You, it is aviation passenger safety and security. The challenge was to use these very serious issues for conflict development and reader engagement, but to not delve into them so deeply that they overshadowed the romance.
As for excitement, it was that I could finally tell Logan's story, who readers first met in When the Right One Comes Along, and let him discover his own happy-ever-after!
What, in your mind, makes this book stand out?
I believe it is the fact that although the stories are romance and have a lighter side, each book of the series tackles a hefty, emotionally-charged, current-day issue, and to a degree examines them from different viewpoints.
The First Kiss…
Logan was standing so close, Ariana could see the fine lines at the corners of his eyes and mouth in the muted light. Focusing on his smile lines, she wondered if he'd kiss her and hoped that he would.
When he leaned toward her and his lips parted, her eyes closed and she savored the gentle touch of his mouth over hers.
As they drew apart, there was a smile on his lips and it caused a tightness in her belly.
She turned to her car and he opened the door for her, offering a hand to help her get in. "I want to see you again…outside of work," he said before he shut her door and waved as she backed out of the driveway.
If your book was optioned for a movie, what scene would you use for the audition of the main characters and why?
I would use the scene shortly after Logan and Ariana determine who the bad guy is and what he might be up to next. Logan needs to locate and apprehend him before he can execute his plan, and potentially injure a lot of people. The reason I chose this scene is because it would demonstrate the actors' emotional range (Logan and Ariana have strong feeling for each other but circumstances have forced them apart) and it involves a fast-paced action sequence, which would test their ability in this regard, too.
Here is the beginning of the scene . . .
Ariana frowned as she rewound the video clip then fast-forwarded it again. "He's in Terminal 2. In a service area. Secure." She watched silently for a few seconds. "My best guess is he's heading for the international baggage handling area." She glanced at Max.
"I think so, too."
"Then I'd better get moving," Logan said.
"You can't go alone. You can't get in there without security access, which I can provide. This is my airport," she reminded him. "I'm going with you."
"No you're not," Logan objected. "And don't argue. The guy's got it in for you for whatever reason. If he does suspect that we're on to him, he'll be desperate. No way do I want you there, in harm's way, especially if he's armed."
Ariana signaled for Max to leave them. She crossed her arms. This was her airport. It was her reputation. She bit back a sharp retort, as she knew that would only make Logan dig his heels in. Instead, she counted to five in her head—there wasn't enough time for ten—and placed a hand on his forearm. "Logan, you can't shield me from this. It's my job. If it was anyone but me, you wouldn't be doing this. You wouldn't be standing in front of that person." She put her fingertips on his mouth when he started to speak. The shock of the contact, when they'd been so formal with each other lately, caused them both to step back.
"Logan, look at me. Whatever else, I need you to trust me…and let me do my job. No one on our security team knows that space better than I do. I was involved in the design and layout of the scanning equipment. The installation is brand-new. The SDPD cops assigned to us don't know it at all."
He took more than a count to five, she was sure, but his posture, the softening of the lines of his face, told her he'd understood. She knew she was getting through to him and gave him a final nudge.
"You need me…"
She saw a tenderness in his eyes that had been absent, and it nearly broke her.
"Ariana, so help me, if you get hurt…"
"I won't." She wanted to touch him, but she had no right.
He raised a hand. Let it drop. "We've wasted enough time. Let's get going. You can fill me in on the risks we face in that area on the way, and what other critical areas he might be able to access from there." Logan handed her a body armor vest. "I don't plan to take you in. I'll have other cops with me. But I also don't want to take any chances, so put that on."
Ariana did as he asked.
He instructed Boomer to heel, and they headed out of her office at a run.
If your hero had a sexy-times play list, what song(s) would have to be on it?
Oh, this one is easy! Logan's nickname is Jagger. The song would be 'Moves Like Jagger' by Adam Levine.
What do you want people to take away from reading this book?
I hope a reader will have a smile on her face and perhaps a few tears in her eyes when she finishes the book, and she will have a sense of optimism that happy-ever-afters are possible no matter how dire circumstances might seem at some point!
I also hope that if they do not already appreciate the significant personal sacrifices police officers make and the very real dangers they face to keep us safe and protected, they will have a greater appreciation of this.
What are you currently working on? What other releases do you have planned for 2016?
Presently, I'm working on the first book of a new contract I recently signed with Harlequin. I don't have a working title yet, but the story addresses a couple of hefty subjects: political corruption and emotional abuse. Emotional abuse is interesting in that if persistent it can be so insidious that even the most powerful, capable, self-confident women can fall victim to it. Needless to say, there is romance and a happy-ever-after!
For those readers who are enjoying my K-9 trilogy, there's good news. Included in my new contract is a fourth book in the K-9 "trilogy." I suppose we'll have to start calling it the K-9 series from now on! This book will be the story of rookie K-9 unit officer, Shannon Clemens (who readers will get to know a little in When I Found You), and her search and rescue dog, Darwin.
Shannon will meet the story's hero when she's dispatched to find a little boy who disappeared from his single father's family's campsite in Cuyamaca Rancho State Park near San Diego.

Thanks for blogging at HJ!
Giveaway: A prize pack of a signed copy of When the Right One Comes Along
Two second-place prizes of signed copies of When the Right One Comes Along
(US and Canada only for prize pack and signed books; international winner will receive an e-book)
To enter Giveaway: Please complete the Rafflecopter form and Post a comment to this Q:

Many of my stories are set in fictitious small towns, but the K-9 trilogy is set in San Diego. Do you have a preference for small-town versus big-city setting in novels? Do you prefer fictitious or real settings?
Excerpt from When I Found You:
Logan chuckled. "Believe me, we'll have many more rounds for an occasion as monumental as this. Besides, I'm driving tonight." He glanced toward the front of the room, and saw Ariana winding her way through the crowd around the bar. He noted more than a few admiring glances cast her way and what he assumed were pickup lines tossed at her, as well. "Uh…I just remembered something I have to do."
He kissed Madison's cheek and shook Rick's hand. "I'm very happy for you two." He offered congratulations to Jessica and Cal a final time. With a wave to everyone else at the table, he hurried out of the lounge.
Logan was glad he'd decided to follow Ariana when he saw that someone else had the same idea. Except Logan was convinced that the other guy's intentions were less honorable than his, based on the way he was leering. The guy was definitely headed toward Ariana and her car. Logan caught up to him and dropped a firm hand on his shoulder. "I don't think so, pal," he stated in a no-nonsense tone.
"Hey! What the heck?" The man tried to shove Logan's hand away and took a drunken swing at him.
"I wouldn't try that again, if I were you." Logan hung on to guy by the back of his shirt and pulled his badge out of his pocket with his other hand. "Go back in the bar and have one of your buddies take you home. You're in no shape to drive."
The realization that he was tangling with a cop must have permeated the guy's alcohol-sodden brain. He mumbled an apology, made two attempts to yank his shirt back into place and, with his head hung and shoulders slumped, hightailed it back into The Runway.
The incident had given Ariana time to get into her car and start backing out, evidently oblivious to the little drama that had unfolded. That annoyed Logan. What kind of a security professional was she, parking in a remote, unlit area of the lot, and so unaware of her surroundings that she didn't realize that an inebriated jerk had followed her? He didn't want to think what could've happened, if he hadn't been there to intervene.
Logan's mood was decidedly sour by the time he stalked up to Ariana's car and stood in front of it. He could see the surprise register on her face. He stomped over to her window and signaled for her to lower it.
He didn't let her get a word in before he spoke. "You should know better than to park in the farthest and darkest corner of the lot. What were you thinking?" He hadn't realized how much it bothered him to contemplate that drunk harassing her.
He couldn't explain the protectiveness he felt toward her. It wasn't akin to what he felt for Becca, because there was nothing sister-like about his feelings for Ariana.
"It's nice to see you, too, Captain," Ariana said with a forced smile and syrupy-sweet voice. "Are you here to deliver the safety tip of the evening?"
"No." He'd followed her on impulse and was glad he had. "Did you…" He trailed off, ignoring the curious expression on her face. There was no point enlightening her about what had happened. He was starting to think logically again. Being around Ariana seemed to frazzle his brain. She wasn't careless. She'd arrived late, after him. The bar and the parking lot were both already full when he got there. She'd probably taken the only spot available.
"Did I what?" she prompted.
"Uh…" He recalled the reason he had followed her out. "Will you have dinner or a drink with me?"
She laughed. Light and airy. It wasn't the first time he'd heard her laugh, but it appealed to him in a way he couldn't explain.
She gestured toward the building. "I just had a drink, and, Captain…" She put distinct emphasis on his title. "…one drink is my limit if I'm driving."
It was his turn to chuckle. He rested a hand on her window frame. "I didn't mean right now."
An odd expression flitted across her face. "Of course not. Is there a new development I should be aware of?"
Logan didn't know if she was being coy or had forgotten about their discussion. He never had this much trouble asking a woman out on a date. Despite her laugh, she seemed reserved and, well, standoffish. He had no idea what had changed. He'd thought they'd hit it off the night they'd gone to Buster's. "No. Not for business. Just a chance to spend some time together…get to know each other better," he clarified.
Her eyes darkened and a vertical line formed between her brows. She swung her gaze toward the entrance to The Runway before meeting his again. "I think you have enough company to keep you entertained, Captain."
He wasn't sure what she meant, but this time her use of his title sounded derogatory.
"C'mon. Have dinner with me." He offered his best smile. "There're always the policies to discuss."
"Thanks, but I'm busy."
"I haven't suggested a night yet."
"Right. Well, that night that you'd be suggesting, I have plans."
He had to draw his hand away quickly as she raised the window. If he hadn't taken a step back, she might've run over his foot, too, as she pulled away and out of the lot.
Logan heard a hearty laugh and turned toward its source.
Cal stood some twenty feet away, his arm around his wife. Jessica was grinning ear-to-ear.
"Crash and burn! I don't think I've seen you strike out before, Jagger," Cal remarked.
Logan knew the reputation he had at the division. He didn't know how he'd earned it. He was no more a player than most single cops. Although he avoided romantic entanglements, he tried to never hurt a woman he was seeing. That was more than could be said for some of the others. Having a witness to his strikeout with Ariana was mildly embarrassing, but there wasn't much he could do about it. "It's not the first time, nor do I expect it'll be the last," he said pleasantly. Waving good-night to Cal and Jess, he headed to his own vehicle.
It irked him more than he cared to admit that the beautiful security executive had brushed him off. There was no denying his attraction to her. When they'd ended their evening at Buster's, she wouldn't commit to dinner but he was certain the appeal hadn't been one-sided.
Logan shrugged. Probably for the best if it didn't go anywhere. At least until he either finished training Shannon or hired a replacement for Brody.
And of course, there was the whole reason why he avoided getting serious with women and why he'd procrastinated calling Ariana. Despite how happy his close friends were in their relationships, he'd seen up close, with his mother, what being married to a cop could do to a person.
His attraction to Ariana was unlike anything he could remember experiencing before, and he wasn't prepared to risk thinking long term.
Excerpts. © Reprinted by permission. All rights reserved.
Book Info:
Is she part of the solution…or the problem?
It could be a terrorist threat. Or is it some other sinister plot? An unprecedented rash of security breaches at San Diego's international airport is putting passengers at risk and bringing the competence of the airport's chief of security, Ariana Atkins, into question. With explosives the weapon of choice, police K-9 unit captain Logan O'Connor and his bomb detection dog, Boomer, might be Ariana's best, if not only, line of defense. Logan is certain his belief in Ariana, and his growing love for her, aren't misplaced…but it wouldn't be the first time he's misjudged someone's intentions.
Book Links:


Meet the Author: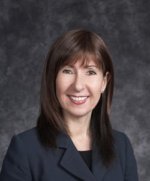 Kate spent much of her childhood abroad before attending university in Canada. She built a successful business career, but her passion has always been literature. As a result, Kate turned her energy to her love of the written word. Kate's goal is to entertain her readers with engaging stories featuring strong, likable characters. Kate has been honored with numerous awards for her writing. She and her husband, Ken, enjoy traveling and the outdoors with their beloved Labrador Retrievers, Harley and Logan.
Website | Facebook | Twitter |