Today it is my pleasure to Welcome romance author
Kaki Warner
to HJ!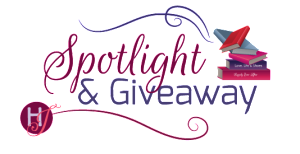 Hi Kaki and welcome to HJ! We're so excited to chat with you about your new release, Where the Horses Run!
Please summarize the book a la Twitter style for the readers here: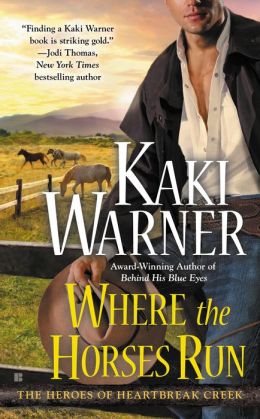 You've got to love a man who'll risk everything for a horse and the woman he loves.
Please share the opening line of this book:
"America?" Josephine Cathcart set down her goblet so abruptly water sloshed over the rim of the cut crystal.
Please share a few Random facts about this book…
1.) It was a real challenge seeing England and Scotland through the eyes of a Texas horse wrangler. 2.) The cruel practice of pin-firing is still practiced today to speed up the healing of a popped splint, even though most veterinarians think it does little good. 3.) Many ocean-going steamships also used auxiliary sails on transatlantic crossings. 3.) When railroads transported livestock, they coupled a "drovers' car" next to the stock car for those men tending the animals. 4.) Condoms, or Preventatives, were made of galvanized rubber, and were invented by Charles Goodyear in the 1850s.
Please tell us a little about the characters in your book. As you wrote your protagonist was there anything about them that surprised you?
Rafe Jessup is a Texan and ex-US Deputy Marshall who was badly injured in a gunfight. Now, disillusioned and still recovering in body and spirit, he lives a solitary life, training and helping injured horses—sort of an 1870s horse whisperer. Josephine Cathcart is an Englishwoman raised in wealth and privilege, but shunned because of her illegitimate son. Now on the brink of bankruptcy, she must either lose her beloved horses, or settle for a loveless marriage to the baron who ruined her.
What, in your mind, distinguishes writing a book set in this era vs. another, like Regency romance?
A stronger emphasis on setting, since the Western US of the 1870s was a dangerous place with a harsher climate and terrain, rougher people, and laws based on survival rather than bloodlines or social mores. Illegitimacy was not an issue there, as it was in England, and few in the West worried about what they would wear to the next ball. Their problems were a bit more real.
The First kiss…
It was initiated by Josephine before Rafe left for Scotland:
Fearing she might never see him again, she took his face in her hands and pulled his head down. "You come back," she whispered fiercely and on impulse, pressed her lips to his. Then astonished by what she had done, she whirled and fled the stable.
Is there a deleted scene that you loved that ultimately didn't make it into the novel? Please share a snippet of it here and explain why it was eventually left out:
Rafe, charged with keeping Thomas Redstone, the Cheyenne Dog Soldier, out of mischief before they sail from New York, finds the Indian in a barbershop, about to get his long hair cut off.
"You sure?" Rafe asked.
Thomas Redstone nodded.
"But not all of it."
"It is only hair."
Crossing his arms over his chest, Rafe shook his head. "It's more than that, Thomas. It identifies you. Like Wallace's kilt. Or a priest's robes. It's part of who you are."
"And who am I, Rayford Jessup?"
"An Indian warrior."
"I am also white. And to honor my grandfather, I choose now to go the white way."
"You're only white when it suits you, Thomas, and you know it. You're a Cheyenne Dog Soldier, which is a lot harder to be than white."
"I know this." Thomas flashed that rare and startling smile that always caught people off guard. "And I did not earn that name because of my hair." After a moment, his smile faded. "I do not like the way people stare."
A laugh burst out before Rafe could stop it. "Hell, they'll always stare. And not because of your hair." He glanced at the barber watching them with wary curiosity. "Am I right?"
The barber nodded, shook his head, and shrugged all at the same time. An indecisive fellow, it seemed.
Rafe gave up. "Ash and Tait aren't going to like it."
"Ho. You think that will stop me?"
"But only to your shoulders. Keep the temple braids. Women love them."
Thomas smirked. "As do you, it seems."
I decided to cut this scene because it wasn't important enough to have "on stage" and didn't move the story forward enough. Besides, this is Rafe's story. Thomas's comes next.
If your book was optioned for a movie, what part would you use for an audition scene for Rayford and Josephine?
Rather than having Rafe learn of her illegitimate son through the gossip mills, Josephine tells him herself. He shows little reaction, which upsets her, and she stomps away. (Since this is an audition, I've removed everything but the dialogue).
"Hold on. I knew Jamie was your son. He has your smile. And I meant what I said. Any man who would walk away from his own son and a woman like you is a fool."
"You know nothing about me."
"I know you're beautiful. I know that you love your son and horses. And that you don't like steeple chasing or eating fish with the heads on, and that you're beautiful."
"You already said that."
"Bears repeating."
"You're a confusing man, Mr. Jessup."
"So I've been told. Did I pass?"
"Pass?"
"The test?"
"You're still here, so I suppose you did."
Do you have a connection with horses?
My husband and I owned horses for over twenty years, and bred and raised two colts. But riding the trails in Washington State is a far cry from running a hunt race over the English countryside, and Missouri Foxtrotters are a far cry from English Thoroughbreds and Hanoverian Warmbloods. So despite my general experience with horses, I had a great deal of research to do about equine injuries, steeple chasing, helping horses recover from trauma, veterinary practices, and the English Grand National hunt race held every April for over a hundred and seventy-five years.
What are you currently working on? What other releases so you have planned for 2014?
My next release will be summer 2015. It's Thomas and Pru's story and the last of the six books set in Heartbreak Creek. (Their story began with the first book, HEARTBREAK CREEK, and has woven through all the other stories in the series). Over the years I've gotten so many emails, letters and messages asking when their story comes out, so I finally finished it. It was a difficult book to write—paring a Cheyenne Dog Soldier with a half-black, well-educated Southern woman, but I think it worked. Meanwhile, I'm beginning a book that covers the last three decades of the nineteenth century and follows a strong, determined woman's journey from Texas farm girl and betrayed lover to wealthy businesswoman so bent on revenge she almost loses everyone she loves.
Thanks for blogging at HJ!
Giveaway:

2 print copies of WHERE THE HORSES RUN
To enter Giveaway: Please complete the Rafflecopter form and Post a comment to this Q:

Have you spent time around horses? Do you love them, or fear them? Care to share your most memorable experience with a horse? I also love to hear from readers.
Excerpt
She would have drawn Rafe's eye in any case. He might have been celibate throughout his long recovery, but he wasn't dead, and he enjoyed looking at attractive women.
But it wasn't her fine features, or the richness of her deep brown hair, or the two bright spots of color on her otherwise ashen face that caught his attention. It wasn't even her surprising height. It was her eyes—one brown, the other half-brown and half-blue, as if in infancy they had started to change, then had stopped partway through.
Rafe ate in silence, barely attending the conversation going on around him, and it wasn't until the lull before the meat courses arrived that Miss Cathcart finally turned to speak to him.
"What are your plans for the horses?"
Rafe set down his fork and looked at her. And couldn't look away. Those astonishing eyes trapped him, pulled him in. Made him forget what she'd asked him.
"Is something wrong?" she asked, breaking the awkward silence.
"Your eyes are different colors." Hell. Had he actually said that aloud?
"Indeed?" Without taking her gaze from his, she slid a dainty forkful of something green into her mouth.
Did all women's lips do that when they chewed? Purse, relax, then purse again, as if contemplating—no, preparing for—a kiss? How had he never noticed that before?
She swallowed, further scattering his thoughts. "I never noticed."
Realizing his blunder, he tried to cover it. "I saw a horse once with different colored eyes." Worse. Wiping his sweating palms on the napkin draped over his thigh, he cleared his throat. "He was very smart."
"Ah. Well." She tilted her head slightly, as if to allow the eye with the blue splash to study him better. "That makes all the difference."
Wisely, he kept his mouth shut.
She didn't. "I've never before been compared to a horse." One corner of her mobile mouth lifted in a comma of a smile. "I rather like it."
Book Info:
Wounded in body and spirit after a shootout, Rayford Jessup leaves his career as a lawman and uses his gift with damaged horses to bring meaning to his solitary life. Hired by a Scotsman in Heartbreak Creek to purchase thoroughbreds, he travels to England, unaware that a traumatized horse and a beautiful Englishwoman will change his life forever.
Josephine Cathcart loves two things: her illegitimate son and her injured stallion. Faced with her father's looming bankruptcy, she must choose between a loveless marriage to the man who ruined her, or risk her horse and her future on a handsome, taciturn Texan and a high-stakes horse race. But as vengeful forces conspire against them, will Rafe's love and healing touch be enough to save her horse and protect her and her son?
Author Bio
In between her years as a mother, teacher, commercial artist, reluctant collection agent and surly secretary, Kaki fooled around with writing. Finally, after twenty-five years of procrastination, she sent her first manuscript out into world. Berkley bought it and later that year, it won the 2011 RITA for Best First Book, and she was off and running. Now she has eight books in print, one digital novella, an anthology and has just finished book 9, which ends the Heartbreak Creek series. She and her husband are happily retired on a mountaintop in the Cascade Mountains of Washington state, doing whatever they feel like doing—which in her case is writing and enjoying the wildlife, gardening, and thinking up stuff for her husband to do. It's a grand life.