Today it is my pleasure to Welcome New York Times bestselling author
Melody Anne
to HJ!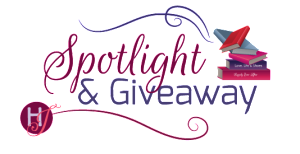 Hi Melody and welcome to HJ! We're so excited to chat with you about your new release, Who I Am with You

!
Please summarize the book for the readers here:
Being locked away in a secluded cabin can lead to only one thing… A very chemistry filled couple of weeks between a hot alpha male, and a woman who will discover she can't live without him.

Please share the opening lines of this book:
Was this a dream? It had to be, because time had suddenly stopped. Taylor Winchester found herself flying through the air, her bike released from her hands, and the ground coming up fast.
Please share a few Random facts about this book…
Taylor is a motorcross racer which was fun to research.
Travis is a retired soldier who I want to take his clothes off from.
The meddlers are having a lot of fun with this couple.
Please tell us a little about the characters in your book. As you wrote your protagonist was there anything about them that surprised you?
Taylor was one of my stronger female characters. I enjoyed her and she did some things I don't normally have my females do. It was a lot of fun as she's a lot more like me than most of the females I write.
What, in your mind, distinguishes this book from other books out there in the same genre?
The family unit that is in all my books. That's what the fans love that the meddlers are always sneaking around causing a rukus.

The First kiss…
The first kiss in this book doesn't make the heroine happy as Travis broke her heart years before and that kiss makes her knees tremble.

Did any scene have you crying or laughing (or blushing) while writing it?
The Proposal scene had me in tears as the words I used were words used from a very good friend of mine when he was describing the woman he loved. Still brings tears to my eyes that someone I would so not expect to be romantic could be that romantic.
"I'm not here to stop you, Taylor. I realized I was being unfair. I realized that this is the life you have built. And though it will terrify me each and every time you get on that track, I couldn't be more proud of the woman you are, or of your accomplishments. I needed to come and tell you that, to let you know that I'm not letting us go, because I love you. I love you more than you could possibly imagine. I see us together today, tomorrow, and in fifty years. I want you by my side, and I want you to be happy. And if racing is what it takes to bring that look of joy to your face, I will support you in that. Please forgive me, Taylor. Please don't hold my foolishness against me." He paused for a second to catch his breath. "I want you to be my wife."
If you could have given your characters one piece of advice before the opening pages of the book, what would it be and why?
I want them to take a break from reality. Come live in my world for a while and forget about your own. That's what I do every time I read a book.

What are you currently working on? What other releases do you have planned for 2015?
I am working on my new thriller series. I am so excited for it to come out this summer. Let's see if my fans love it or hate it.

Thanks for blogging at HJ!
Giveaway:

2 Digital copies of Who I Am with You (Via S&S website)
To enter Giveaway: Please complete the Rafflecopter form and Post a comment to this Q:

What would be your next ideal series? Do you want hot billionaires, or sexy heroes? Why?
Excerpt from Who I Am with You:
Closing her eyes, she tried to pretend Travis wasn't there while she did the dance that made men drool. That was impossible, as the man was hooting and hollering as her hips shook. When she finally finished the song and turned to face him, brushing her fallen hair out of her face, she tried to look as defiant as possible. Not an easy task when she'd just humiliated herself.
"Next time, you will be the one dancing," she assured him.
"Ah, baby, I'll dance for you right now," he said, standing up and making her take a step back.
"No. That's perfectly all right," she said, not trusting that look in his eyes one little bit.
"Come on, Taylor. Let's dance together," he said, moving slowly toward her.
"No." She took another step back, but then found herself pressed against the wall. The cabin was way too small, and with the rain pouring down, it was becoming increasingly smaller.
"You've run out of room to hide," he said, only a couple feet away now. The door was to her left, and Taylor made a rash decision. She darted through it and straight into the downpour.
Yes, she would certainly find herself cooled off, but that was good, because her body was on fire at the moment, and all it had taken was a smoldering look from Travis.
Oh, how she wished her stubborn pride would allow her to leave the cabin and run away. But at the same time, she didn't want to leave. She wanted to gain control over her emotions about Travis, about her career, and about her family. She needed to find some sanity in her otherwise crazy life, and if she ran away from the cabin, she would only be taking one more step backward.
"Perfect. I love to dance in the rain."
Before Taylor could close her mouth, Travis was pulling her into his arms and spinning her in a circle in the muddy front yard of the cabin. He'd not only followed her out, but was now dancing with her, music lightly drifting through the open front door of the cabin, barely audible over the sound of the pouring rain.
Excerpts. © Reprinted by permission. All rights reserved.

Book Info:
A spinoff of Melody Anne's New York Times bestselling Billionaire Bachelors series, this entrancing e-novella features motocross racer Taylor Winchester and little sister to Hawk, the hero of "Safe in His Arms" from the romance anthology Baby, It's Cold Outside.
As a motocross rider, Taylor Winchester has made a career out of throwing herself headfirst into danger, as fiercely as any of the guys racing against her. But after a brutal crash, she takes a little forced R&R while her injuries heal. Her mom wishes she'd settle down, find love, maybe have a baby or two…but all Taylor wants is to get back on her bike.
She heads to her brother Hawk's cabin to get a little peace and quiet—but is shocked to discover she's not the only inhabitant. Ex-military man Travis, her high school crush, has also borrowed the cabin, and the two of them are each too stubborn to let the other one win. Nothing left to do but share the cabin…which quickly leads to sharing a bed! As Taylor and Travis discover that the heat between them is far more than a fling, they both struggle with letting go of control. But if they learn to give a little, what they could win is worth more than any prize…
Meet the Author: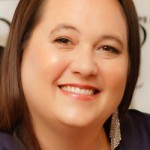 Melody Anne is the New York Times bestselling author of the Unexpected Heroes series—a spin-off of her wildly popular Billionaire Bachelors novels featuring the handsome Anderson men—as well as the Tycoons series and the Surrender series. She lives in the Pacific Northwest.
www.facebook.com/melodyanneauthor
twitter: @authmelodyanne
email: info@melodyanne.com
I love hearing from my fans.