Today it is my pleasure to welcome romance author

Manda Collins

to HJ!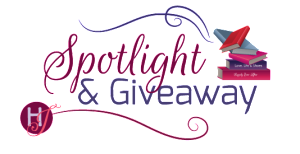 Hi, Welcome to HJ!
If you were written about in the newspaper, on the front page what would the headline say? Why?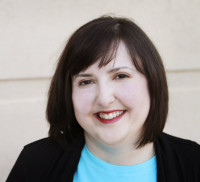 "Local Librarian Finds Romance In Books"
Because in my day job I'm a librarian at a small liberal arts college. So, I'm working with books no matter which of my jobs you look at!
Are you a plotter or a panster? Tell us a little bit about your writing process.
On the continuum, I'm more of a pantser than a plotter. But I do need some loose structure in place before I can start writing or I'll write myself into corners or waste time on pages and pages of stuff that doesn't really belong. My process is to know in advance what should happen in a scene, but not to think it through too much or I'll lose the curiosity I need to actually write it. So I can't do in-depth outlines or anything like that. To me, much of the fun of writing comes from figuring out where the story will take me. I might know ahead of time who will be killed, but I won't know who the killer is sometimes until the very end. And I'll know the basic characteristics of the hero and heroine, but their conversations will happen on the page as I'm writing.
Let's talk about your newest release: Why Earls Fall in Love
If you had to summarize the book for the readers here…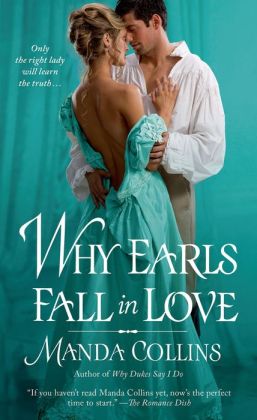 I'd say Why Earls Fall in Love is the story of Georgina Mowbray and Dominic, Lord Coniston, who must work together to find out who is trying to make Georgie think that her husband is still alive. Along the way they'll face danger and fall in love.
Please tell us about the characters in your book
Georgie, the heroine, is a no-nonsense military widow who has recently moved to Bath to act as companion to Lady Russell. She is a caring, good-natured lady who has been though a great deal of difficulty in her life. She grew up in a middle-class, military family, the daughter of an army officer.
Her hero, Con, is very different from Georgie. While she grew up in the middle class, he is an aristocrat through and through. As the Earl of Coniston he is the head of his family as well as a well-known painter. Up until now his life has been relatively carefree, but now that he's agreed to help Georgie, he'll find himself in the fight of his life to keep her safe.
As you wrote your protagonist was there anything about them that surprised you?
When I first wrote Con, I didn't realize that he was an artist. But as the book progressed I realized that his art was what differentiated him from Georgie. She's a very practical person, but Con is able to see beyond the surface of things to the beauty beneath. And that's what he does with Georgie. Though she at first seems very tightly wound, he soon figures out that she's only adopted a strong exterior to protect herself. And it's his artist's eye that helps him see that,
What scene did you most enjoy writing? Why?
I think the scene where Georgie first sees the ghost of her dead husband was the most exhilarating. I love ghost stories! Though this isn't quite that.
While she prepared for bed, the wind outside had picked up a bit. The years of following the army had left her with an abiding need to breathe fresh air when she could, so Georgie had left the window open earlier that day. Now, however, the evening air was growing chilly, so she stepped over to close the window and the curtains for the night.
The moonlight was bright, and as she paused to appreciate the way it illuminated the world outside, she was startled to see a figure standing in the garden below. Startled, she shivered as she realized the person—a man—was peering up at her. When he lifted his head a bit and the moonlight shone on his face, she let out a startled cry.
The man was her dead husband.
What scene was the hardest to write? Why?
Kissing scenes are more difficult than you'd think to write! Try this one…
Before she could voice these feelings, however, she found herself in his arms and despite her well-formulated arguments against the wisdom of such a thing, responding with some enthusiasm to his kiss.
From the moment his lips touched hers, she lost all train of thought, except perhaps to reflect while she could that this was a far different kiss from the one they'd shared that afternoon. Gone was the gentleness of their earlier embrace. This kiss was hot and consuming and carnal.
Who would you cast in the role of your characters if your book were optioned for a movie?
For Georgie, I'd cast Rosamund Pike, who played Jane in the 2005 film of Pride and Prejudice. For Con, I'd choose Josh Lucas, who has been in lots of different things.
If you could have given your characters one piece of advice before the opening pages of the book, what would it be and why?
I'd tell them not to believe everything they see!
What are you currently working on? What other releases do you have planned for 2014?
I'm currently working on a top secret project that will come out this fall. I'm very excited about it, but don't want to jinx it by talking about it too much. As for what else is coming out this year, the third and final book in my Wicked Widows series Why Lords Lose Their Hearts
Where can readers get in touch with you?
On my website at www.mandacollins.com or on Twitter @MandaCollins or on Facebook at MandaCollinsauthor
Giveaway:

2 Print copies of WHY EARLS FALL IN LOVE
To enter Giveaway: Please complete the Rafflecopter form and post a comment to this Q:

Who is your favorite romance couple? Why?
Excerpt
"It's extraordinarily ugly, isn't it?" Mrs. Georgina Mowbray asked her friend, and fellow army widow, Mrs. Lettice Stowe, as they stood before the latest painting to have taken Bath by storm in the fashionable Messrs. Oliver and McHenry Art Gallery in Clarges Street.
"I do see that the artist has talent, but look at the expression on poor Cleopatra's face! She looks more like she's suffering from dyspepsia than the poisonous bite of an asp."
Lettice, who was rather less interested in museums than Georgina, studied the painting, wrinkling her upturned nose in concentration. "I don't know," she said frowning, "I rather like it. It's so dramatic, the way she's draping herself across the chaise, her bosom exposed as the asp sinks it's fangs into her. And who's to say that the bite of an asp doesn't feel like an attack of dyspepsia. You remember old Mrs. Lafferty whose husband was in the 23rd, who swore she was only suffering a bit of the ague when in fact she was having an apoplexy."
Georgina had to concede the point to her friend, though she was fairly certain Mrs. Lafferty had been suffering from both the ague and apoplexy. But she didn't wish to quibble. Lettice was, after all, her only friend in Bath aside from her employer, Lady Russell, to whom Georgie served as lady's companion.
It had only been a few months since she came to the spa town and she missed her friends in London dreadfully. But unlike Isabella and Perdita, who were both the widows' of noblemen, Georgie was the widow of a military officer who had been just as terrible at managing his finances as he had been at being a husband. And as a result, she needed to work to earn her keep.
Today, her employer was taking tea with her niece while Georgie enjoyed her afternoon off. She would never have expected that the life of a paid companion would be so fulfilling, but it was. Georgie appreciated order and her life following the army had taught her to appreciate the well-managed life. Especially when her relationship with her husband had been anything but reliable.
"Perhaps," Georgie allowed her friend. "Though I do still think it's a remarkably ugly painting."
Shuddering, she asked, "Does it say who the artist is?"
"I'm afraid that would be me," said a male voice from behind them.
Georgina stifled a very unladylike curse before turning to greet the newcomer. Just as she'd known he would be, the Earl of Coniston stood behind them, one supercilious brow raised in amusement.
He had been betrothed to her friend Perdita for a few short weeks earlier in the year, and during that time, Georgie had been forced to endure his company despite her dislike of him. He'd been good enough to Perdita—had even agreed to her dissolution of the betrothal without a fuss when she realized she wasn't ready to marry again so soon after her husband's death—but from what Georgie could tell, he was the very sort of dissolute, devil-may-care nobleman that she'd come to dislike during her time following the army. Especially given that the officers had often been handed their positions by dint of money and birth while the enlisted men under them were forced to do the real work.
And, perhaps sensing her dislike, Coniston, or Con as he was called by his friends, had found great delight in teasing her whenever they were in company together.
It was just Georgie's luck that he was her employer's favorite nephew, and would therefore be underfoot for her near future at the very least.
"Lord Coniston," she said, masking her dismay with a smile, "what a surprise to find you here."
"Not so surprising, surely, Mrs. Mowbray," her nemesis said with a grin. "After all, you must have penned the invitations from my aunt for her house party this week."
"I meant," she said maintaining her poise, "this gallery, of course, not the city of Bath." It was just like him to deliberately misunderstand her.
Unchastened, he raised his brows. "Do you mean you think me such a culture-less fribble that I could not possibly have business in such a place? For shame, Mrs. Mowbray. Surely, I have made a better impression upon you than that."
"As a matter of fact," Georgie began, before she was interrupted by Lettice. To her shame, Georgie had forgotten her friend was even there, such was the power of Coniston to overwhelm her good sense.
"Do introduce me to your friend, Georgina," Lettice said, her eyes alight with interest as she took in Coniston's good looks and Georgie's discomfort in his presence.
Reluctantly, Georgie said, "Lord Coniston, this is my friend, Mrs. Lettice Stowe. We followed the drum together." Turning to Lettice, whose grin alerted Georgie to her amusement at the situation, she said, "Lettice, this is Lord Coniston, the nephew of my employer, Lady Russell."
She would have liked to find fault in Coniston's reception of her friend, but Georgie was forced to admit that his bow and expression of pleasure at making the acquaintance were all that was proper.
"What is it you dislike about this painting, my lord?" Lettice asked, returning them to their surroundings. "I should be interested to hear your opinion of it."
A dark curl brushed his brow, giving the earl a boyish air. "Where to begin, Mrs. Stowe?" he said gravely. "There are so many things wrong with it that I don't quite know which to condemn first. I will say, however, that it obviously one of the artist's earlier works and doubtless he would prefer it never to be seen in public again."
"I have told the owners of the gallery to remove it many a time," he continued. "But they ignore my pleas to spare the good people of Bath from the horror of it."
Suddenly, a memory of her employer saying something about her nephew winkled its way into Georgie's consciousness. Closing her eyes, she bit her lip in frustration. Of course.
"It is yours, isn't it?" she asked the earl in a flat tone. He'd overheard her criticizing his work. He'd never let her hear the end of it. "You are the artist of this piece."
To his credit, Coniston did not attempt to capitalize on her embarrassment. "It is indeed, I am sorry to say," he admitted. "I gave it to a friend as a joke years ago, and the beastly fellow sold it to this gallery. Every time I come to Bath I attempt to buy it back from the owners but they refuse, claiming it's one of their most popular display pieces."
Georgie couldn't help but sympathize with him. "How unfortunate," she said, looking once more at the hideous face of Cleopatra. "You have become a much better artist since this piece," she added, thinking how mortified she would be if one of her sewing samplers, which were truly awful, were to be hung up next to someone else's neat and tiny stitching. "The landscape in your aunt's sitting room is particularly fine."
Coniston gave her a puzzled look, as if he weren't quite sure what to think of her when she was being generous with him. Georgie felt a tug of shame. Had she really been so difficult with him, she wondered.
"It's not so bad as all that," Lettice said, again reminding Georgie of her presence. "I was just telling Georgie that…"
But before she could finish, they were interrupted by another gentleman.
"There you are, old boy," the newcomer said, slightly out of breath.
"The others are waiting. Let's get out of this mausoleum."
It was clear from the man's glance at Georgie and Lettice, and his quick dismissal, that he did not consider them worth his notice. Coniston, to his credit, looked embarrassed at his friend's bad manners.
"Ladies," he said, bowing to them, "I hope you find some more pleasing works of art to occupy the rest of your time here. I recommend the very fine Tintoretto in the corner."
And with a grin, he followed his friend from the anteroom of the museum where Georgina and Lettice stood looking after him.
As soon as he was out of earshot, Lettice unfurled her fan and briskly plied it before her face. "Lord, Georgie, have you ever seen such a handsome man in your life? Why did you not tell me you were friends with him?"
"He's hardly a friend, Lettice," she responded with a laugh. "He is my employer's nephew. We met briefly in London at the home of a mutual friend, but to be honest we are not on the best of terms."
"What do you mean?" Lettice demanded. "You seemed easy enough just now."
Georgie was silent for a moment as she tried to put into words her complicated feelings about Lord Coniston. It wasn't that she disliked him, precisely. He was friendly enough and had been kind to Perdita. But she found it difficult to admire a man who seemed to concern himself with anything beyond the latest on-dit or the outcome of some much-talked-about prize-fight. For better or for worse, she could not admire a man who was so lacking in seriousness.
"You were in the war, Lettice," Georgie tried to explain. "You saw how some of the aristocratic officers behaved."
At her friend's nod, she continued, "Lord Coniston reminds me of them. As if he has nothing more to concern himself with than the betting book or which opera dancer he's going to bed."
"And what," Lettice asked, with a frown, "is wrong with that?
Goodness, Georgina, you behave as if the war is still going on. So what if Lord Coniston enjoys himself. Wouldn't you love to have enough funds to live as you pleased? It's not as if he's leading men into battle and compromising their safety."
It was nothing more than she'd told herself any number of times, and Georgie knew that Lettice was right on some level. "True enough," she said with a shrug. "I'm not sure why I am so hard on him. Perhaps I am a bit jealous of his freedom to do as he wishes."
"If you ask me," Lettice said with a sly look, "you need to loosen your stays a bit, so to speak. Let yourself have a bit of fun. You're no longer following the drum, keeping everything neat and tidy for that brute of a husband to come back from the fighting. And it's time you remembered it."
It was an old argument, and one that Georgie did not wish to rehash again. One of the ways in which she'd learned to cope with the unpredictabilty of her husband's temper was to keep everything else in her life as predictable as possible. She lived her life by the ticking of the small heart-shaped watch pinned to the breast of her gown. And she one freedom she did appreciate was the one that allowed her to do so without reproach.
Looking down at her watch, she gasped. "Goodness, it's gone three! I promised Lady Russell I'd be back in time for tea."
"I thought it was your day off?" Lettice pouted, looking like a thwarted five-year-old.
Since Georgie didn't wish to explain again that she'd agreed to giving up a bit of her off-day under no duress and that she, in fact, had offered to it, she remained silent.
"I shall have to get back to Henrietta Street," she said, offering her friend a quick hug. "I'll see you at the pump room, tomorrow, all right?"
To Georgie's great relief, her friend didn't raise a fuss. But before they parted ways on the street outside the museum, the other woman said, "Just remember that your employer is not your friend, Georgina. She is your employer. It's just not possible for folks of their station and ours to be friends. Not true friends like we are."
It was an old argument, and rather than go into it for the umpteenth time, Georgie merely nodded and gave her friend a quick hug before hurrying down the street toward Lady Russell's townhouse.
She knew there was some sense in what Lettice said. But she'd learned from her friendship with Isabella and Perdita that not all members of the ton were supercilious and cutting. And if truth be told, Georgie trusted the sisters more than Lettice in some instances, because though Lettice was a good enough person, she had a tendency to look for the cloud in every silver lining. And if Georgie needed anything it was to be around people with a sunny outlook on life, given her own tendency toward seriousness.
No sooner had the thought crossed her mind, however, than she remembered the letter in her reticule. Perhaps she had reason for her worries, she reminded herself.
The first had arrived a month or so ago. And knowing the hell Isabella had gone through after she'd received similar missives, Georgie was prepared for something terrible to befall her now that the second and third warning letters had arrived.
I know what you did last season.
The note had been unsigned. And she was quite sure if she compared her own letters with Isabella's that the handwriting would be identical.
Someone, she knew, was out to avenge the late Duke of Ormond's death.
No matter how much of a bastard he'd been. No matter that his death had been a matter of preventing him from murdering Perdita before their very eyes.
Whoever it was behind the threatening letters, Georgie knew that they weren't interested in fairness or logic or justice. They wanted only revenge.
On that thought, her hand slipped down to feel the reassuring shape of the small pistol resting next to the notes in her reticule.
About the book:
Society often makes strange bedfellows—and even more surprising betrothals…
IS IT A REASON FOR ROMANCE?
In Why Earls Fall in Love by Manda Collins, young widowed Georgina Mowbray is settling into her role as Lady Russell's companion quite well—until the lady's nephew Dominic, the Earl of Coniston, arrives in Bath for a visit. Georgie's always found him shallow and too smooth, and trusts him as much as she trusts most men…which is to say, not at all. But Con turns out to be more intriguing than she remembers—and completely irresistible…
OR A PROMISE OF PASSION?
Pretty, practical Georgie is nothing like the women Con usually woos—especially since she seems blind to his charms. But his elderly aunt is so fond of her that Con is determined at least to be sociable…with the occasional flirtation thrown in just for fun. But things take a serious turn when a dangerous figure from Georgie's unhappy past appears and threatens to bring her harm. Con will do whatever it takes to keep Georgie safe. And if he can show her that all men are not menaces, he might be able to keep her in his arms and never let go…
Buy Links: Amazon | Amazon Kindle Edition | Barnes & Noble |