Today it is my pleasure to Welcome author
Sawyer Bennett
to HJ!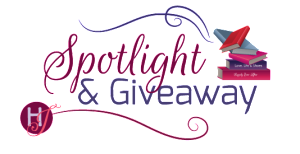 Hi Sawyer and welcome to HJ! We're so excited to chat with you about your new release, Wicked Angel!

Hey, Junkies!

Tell us about the book with this fun little challenge using the title of the book:
I'm cheating a little, because that is one LONG title! 😉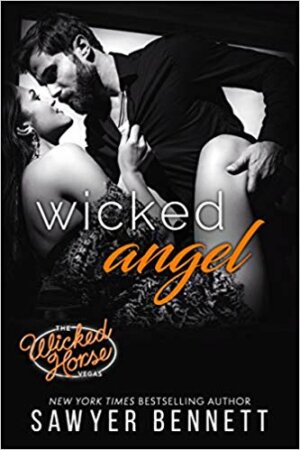 A – Agonizing
N – Naughty
G – Gripping
E – Erotic
L – Loving
Please share the opening lines of this book:
I never understood online dating. The concept of making a connection through digital written words seems almost impossible.
Not that what I'm doing at this moment is technically dating.
Please tell us a little about the characters in your book.
Elena Costieri actually originally made her appearance in WICKED WISH, as the best friend of Jorie. She's been burned by love and has decided finding fun at the Wicked Horse is better (and easier) than finding love. She's a woman who knows what she wants and isn't afraid to say so.
Benjamin Hewitt is broken and in search of something–anything–that can bring feeling back into his cold, shallow existence. He had love and lost it, and now he's not sure how to life his life without it. Well, at least not being a total jerk to anyone and everyone.
Please share a few Fun facts about this book…
I always like to bring previous characters back for a cameo appearance, and this book brings us a glimpse at Jerico (Wicked Favor), as well as Jorie and Walsh (Wicked Wish)
This book also includes a look forward! You'll meet Cage and August, who both work for Jameson Force Security. They'll both have books next year–one in the Wicked Horse Vegas series and the other in the Jameson Force Security series. A little cross-series action for you. 😉
What first attracts your Hero to the Heroine and vice versa?
Quite simply: sex. They meet using an app through the Wicked Horse Vegas and have an immediate and strong sexual connection.
The First Kiss…
They actually shared a brief kiss during their first sexual encounter, during which Elena is blindfolded. I like to believe that Benjamin was so blown away by her beauty and their connection that he just couldn't resist the pull of his lips to hers…
I can hear him—no, feel him—as he steps in closer to me, and I'm stunned when his lips brush softly across mine. For some reason, I didn't think kissing would be part of our rendezvous tonight, but just as quickly, he's gone once again.
If your book was optioned for a movie, what scene would you use for the audition of the main characters and why?
When Elena and Benjamin have their first encounter, she's blindfolded, so she has no clue what he looks like. He just happened to be at Jorie's birthday party, and they came face to face for the first time, even though they'd already "met". This is a snippet from their introduction at the party.
His eyes slide just as slowly upward until they stop and lock on mine.
"You," he murmurs in wonder, and… is that anger?
I blink in confusion. "Me what?"
"I didn't think you could look any better than when you were naked and covered in hot wax, but I'm apparently wrong about that."
A jolt of awareness goes through me as I realize who is standing in front of me, and I feel incredibly off balance. His words on their face would be considered seductive and praiseworthy, but the distinct tone of disapproval in his voice would imply he can't stand the sight of me.
Choosing to focus on his tone instead, I give him a return glare. "Sorry to disappoint."
If your hero had a sexy-times play list, what song(s) would have to be on it?
The Way You Like It – Adema
Use Somebody – Kings of Leon
Save Me – Remy Zero
Never Let You Go – Third Eye Blind
Damn – Matchbox 20
Take Me As I Am – Tonic
If you could have given your characters one piece of advice before the opening pages of the book, what – would it be and why?
Good things come to those when they least expect it.
What are you currently working on? What are your up-coming releases?*
I am juggling three series right now — Wicked Horse Vegas, Jameson Force Security, and Arizona Vengeance — and I am so excited that all three will continue in to 2020!! I'm looking to finish 2019 strong with Code Name: Sentinel (Jameson Force Security, Book #2) and Tacker (Arizona Vengeance, Book #5).

Thanks for blogging at HJ!
Giveaway:

Signed paperback of Wicked Favor (Wicked Horse Vegas, Book #1). Open to US residents.
To enter Giveaway: Please complete the Rafflecopter form and Post a comment to this Q:

What is your favorite type of alpha?
Excerpt from Wicked Angel:
I never understood online dating. The concept of making a connection through digital written words seems almost impossible.
Not that what I'm doing at this moment is technically dating.
Leaning forward in my chair—a massive executive design made of supple Italian leather—I type a reply to @elencosti89. Tonight. 11pm. Have a blindfold on. And you should be a little afraid.
I consider my choice of words before I hit send. I've learned enough about this woman to know fear is part of her turn on. I don't know her full name—just her user id of @elencosti89—but I do know her darkest fantasies.
When we connected through the new Wicked Horse Vegas Fantasy app, she admitted her desire to give up absolute control to a stranger. That meant she was going to lay her body out for her partner to use in any way he chose, and she would have no say in it.
She also admitted to being fearful in her submission, and I'm surprised by how much that interests me. I have no clue the reasons behind her wanting to do this, but it's fascinating fear is a motivator for her.
I'm shocked because I can't remember the last time I've been intrigued by a woman.
Even more unusual is the fact we haven't met yet. I've only seen a picture of her, and there's no doubt I'm attracted to the petite woman with chocolate-brown hair and matching eyes. She has no idea what I look like as I didn't bother uploading a photo to the app. I'm not hiding my identity or insecure in my looks. Quite the opposite… I know women find me incredibly attractive.
I just didn't have time. My life is so busy that when the owner, Jerico Jameson, told me about the new fantasy service at the Wicked Horse that matches people by proclivities, I gave it a cursory overview and hastily plugged in the bare necessities of information. I did this after a long day of surgery while I was eating a dried-out bagel with suspect cream cheese from my fridge. Such is the life of a renowned neurosurgeon who concentrates on saving lives and not on proper nutrition.
My app chimes before I can even lay my phone back down on my desk, and I'm surprised when I see a return message from @elencosti89.
Okay, is all she says, and a tiny frisson of excitement travels through me.
I freeze and focus in on the feeling, which is fleeting and soon sputters out cold. Still, it's something I haven't felt in an exceedingly long time. It's the reason I started going to The Wicked Horse a few months ago—I just wasn't feeling anything. I thought perhaps immersing myself into the seedy depths of kink and dirty sex would spark something, but, so far, my orgasms there have been lukewarm at best. My interest in going has started to wane lately, especially knowing I can do the job with my hand just as well. It's why the fantasy app held some appeal. I thought perhaps I could find something a little more tailor-made for what I needed.
And there it is. I have a fantasy hookup set at the Wicked Horse tonight. I take a moment to reserve one of the new private rooms in The Apartments, which is where Jerico used to live when he first opened the high-end sex club in downtown Vegas, atop The Onyx Casino. It's now an exclusive, super private area the wealthy elite can congregate to live out their dirtiest fantasies if mixing it with the common folks in the other areas of the club aren't of interest. There are three sex rooms within The Apartments that aren't frequently used because they are closed off and secluded, and most people come to the Wicked Horse for the thrill of fucking in front of other people.
I send one more quick text to the private concierge to request rope, soy candles, and an electric vibrator to be stocked inside. That should keep me quite busy with @elencosti89.
Excerpts. © Reprinted by permission. All rights reserved.

Book Info:
First there was pain, and now there is just… nothing. No one can ever understand the losses I've suffered. A solitary existence that consists of my work and the empty house that serves as a constant reminder of all I have lost.
After months of paralyzing emptiness, I turn to The Wicked Horse so I can feel something. Anything, really. Any shred of emotion that will explain why I'm still here. Any justification for why my life was spared and theirs were not.
It's all in vain. Not even the debauchery of the notorious sex club can fill the hollowness that consumes me.
Until she walks in.
Absolutely perfect. Gorgeous and bends to my will. Gives me her body willingly, while expecting nothing more from me than the pleasure I offer her. And the more she gives, the more I find myself wanting to take.
Wanting to crawl out of my personal hell for this wicked angel.
Book Links: Amazon | B& N | iTunes | Google |


Meet the Author: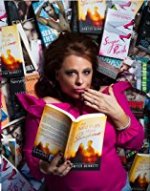 Since the release of her debut contemporary romance novel, Off Sides, in January 2013, Sawyer Bennett has released multiple books, many of which have appeared on the New York Times, USA Today and Wall Street Journal bestseller lists.
A reformed trial lawyer from North Carolina, Sawyer uses real life experience to create relatable, sexy stories that appeal to a wide array of readers. From new adult to erotic contemporary romance, Sawyer writes something for just about everyone.
Sawyer likes her Bloody Marys strong, her martinis dirty, and her heroes a combination of the two. When not bringing fictional romance to life, Sawyer is a chauffeur, stylist, chef, maid, and personal assistant to a very active daughter, as well as full-time servant to her adorably naughty dogs. She believes in the good of others, and that a bad day can be cured with a great work-out, cake, or even better, both.
Sawyer also writes general and women's fiction under the pen name S. Bennett and sweet romance under the name Juliette Poe.
Website | Facebook | Twitter | Instagram | Goodreads |