Today it is my pleasure to Welcome author
Sawyer Bennett
to HJ!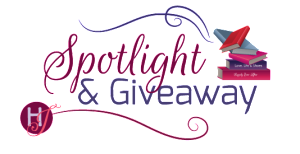 Hi Sawyer and welcome to HJ! We're so excited to chat with you about your new release, Wicked Favor!

Thanks so much for stopping by!! xoxo

Please summarize the book for the readers here: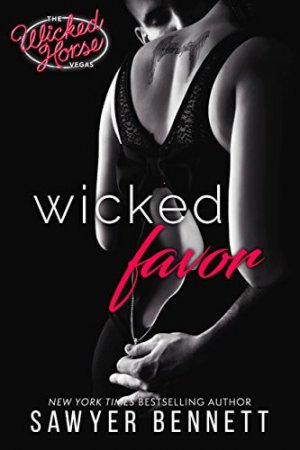 The Wicked Horse is back, and this time it is making Sin City just a little more wicked! The first release in The Wicked Horse Vegas, Wicked Favor introduces us to the newest club in town.
Jerico Jameson is the sexy, ripped, alpha owner of The Wicked Horse Vegas. The only time you'll get his attention is if he wants you in his bed, and he never does favors.
Trista Barnes is out of time and options, and she needs Jerico's help. And when Jerico discovers that Trista is the sister of one of the people he hates the most, he sees the perfect opportunity for revenge.
Sparks fly, but will Trista ever be able to fogive Jerico once she realizes she was a pawn in his game?

Please share the opening lines of this book:
There's a lot of moaning coming from The Orgy Room, which is par for the course. I step in to take a peek, and there's not an ounce of shame when I say the view of all those people fucking and writhing and orgasming never fails to arouse me. Perhaps I'll end up here tonight.
Please share a few Fun facts about this book…
I'm not a huge fan of Vegas, but when I decided that The Wicked Horse needed a new location, Vegas was the perfect choice.
In a series such as The Wicked Horse, I find I need to do extensive research to keep the sex scenes fresh. Let's just say my browser history is….eclectic.
Please tell us a little about the characters in your book. As you wrote your protagonist was there anything about them that surprised you?
Jerico Jameson has a tough exterior, but once you break through that, he has a heart of gold. Case in point, one of the turning points in Jerico and Trista's relationship is when she bakes him his favorite cake.
Trista Barnes is a hard working girl that is just trying to do what's right for her family. She takes her responsibilities seriously, and she doesn't let people push her around. She gives Jerico a run for his money.
If your book was optioned for a movie, what scene would you use for the audition of the main characters and why?
There is a scene, before Jerico and Trista ever get physical with one another, where they are in The Wicked Horse. They are watching a couple together, and Jerico confronts Trista and asks her if she is turned on by what she sees. This scene shows Trista starting to open up, their growing attraction to one another, her anger with him, and him teasing her with what he thinks she wants. A varied range of emotions, that is the scene I would use. Here is a snippet…
"If you do change your mind, I might be interested in working out something with you to lessen the amount of days you have to work at The Wicked Horse."
My eyebrows shoot straight into my hairline. "Are you saying if I have sex with you, I won't have to work here for another twenty-seven days and you'll still give me the money?"
Jerico gives me a wicked grin. "I don't know… are you interested in something like that if I am indeed offering?"
My eyes narrow at him. I know it's stupid to be offended seeing as how I am working in a sex club and I've been turned on ever since I watched Jerico get his dick sucked, but I snap at him, "I'm not a whore."
I didn't think this would strike a chord with Jerico, so I'm surprised when his head actually jerks back. "That's not what I was thinking."
I can't hide the sarcasm in my voice. "Well, when you give a woman money for sex, it makes her a whore."
Jerico gives me an apologetic smile and an acknowledging nod of his head. "My apologies, Trista. Let's forget what I just said."
"Gladly," I say, still pissed off even though he's apologized. If I had to guess why I'm having this weird reaction, it's because part of me feels let down that I won't be having sex with Jerico Jameson.
Oh my God… I'm going crazy I think, and by the look on his face, he knows I'm struggling with this.
Jerico smiles at me and then bends his head so his mouth is within a hair's breadth of mine. I think he's going to kiss me but instead he just murmurs, "Putting money and our deal aside, if you ever want me to scratch that itch of yours, all you have to do is ask, Trista. I'll give it to you."
I actually go dizzy and my head spins from his words. He is basically offering to pleasure me if I ask, and only in consideration of my need and not our deal. I don't even know what to make of it but before I can even think about a coherent response, Jerico turns on his heel and walks out of the room.
What do you want people to take away from reading this book?
There is no shame in exploring your desires.
What are you currently working on? What other releases do you have planned for 2017?
I will have two more releases this year in The Wicked Horse Vegas, as well as two more releases in my Cold Fury series. My alter ego, Juliette Poe, will also be releasing a couple more titles in her Sex & Sweet Tea Series.

Thanks for blogging at HJ!
Giveaway:

E-book of The Wicked Horse boxed set (Wicked Fall + Wicked Lust + Wicked Need + Wicked Ride + Wicked Bond)
To enter Giveaway: Please complete the Rafflecopter form and Post a comment to this Q:

Have you read The Wicked Horse series?
Excerpt from Wicked Favor:
Jerico stands from his desk and grabs his suit jacket that had been draped over the back. "Are you tired from your shift?"
"A little." Truth of the matter is I'm physically fatigued to the point if I could lay down on the floor and go to sleep, I would. Walking around in high heels for hours on end with a heavy tray strapped to my shoulders isn't for the weak.
"Little liar," Jerico chides me as he rounds the desk. He walks up to me and places his fingers under my chin so I'm forced to look up at him. "You look exhausted. Do you want to go home?"
I lift my chin a little higher and turn my face so that his fingers fall away, giving him a smirk. "That depends on what you have planned. If you want to run a marathon, count me out."
Jerico's eyes go bright with amusement, and he chuckles as he reaches down to take my hand in his. "No marathons tonight. But you won't be going to sleep soon."
"No worries. I don't have to be at work until seven PM tomorrow so I can sleep as late as I want."
It was approaching almost three AM as the club closes at two thirty. I could technically stay up for several more hours and still be fresh for work tomorrow. Just the thought of Jerico spending hours on me causes a thrill of excitement to jolt up my spine, and I feel slightly energized.
Jerico doesn't walk us to his office door, but instead heads to a door at the back of his office. I'm imagining it might be his secret playroom, but I'm utterly surprised when he opens the door and we step into a kitchen. Correction… as I look around, I see we are inside of an apartment.
"You live here?" I ask as he drops my hand and I walk through the kitchen toward the wall made of glass that looks out over Vegas.
"It's convenient," he says.
I look over my shoulder at him and give a sardonic grin. "I can just imagine."
Jerico comes up behind me and my pulse races when he brings his hands to my hips. "What do you mean you can just imagine?"
I shrug my shoulders. "I'm just saying… you want to bring a girl here, it's quite convenient."
"What if I told you I've never brought a girl here before?"
This surprises me, and I turn to face him. His hands don't fall away from my hips but merely circle around to clasp at my back before he pulls me into him. I look up and try to gauge whether he's kidding me.
"You've never brought a girl here before me?" He cannot mistake the sarcasm or skepticism in my voice.
Rather than appease my curiosity, he merely gives me a secretive smile and says, "I guess it doesn't matter what my answer is because I can tell by the tone of your voice you wouldn't believe me if I told you that you were the first."
I decide to leave that subject alone. It's too confusing to me, especially since Jerico laid the ground rules out, which included a very clear indication that we would not be monogamous, nor would we succumb to jealousies if the other person fucked someone else.
"You're right," I tell him nonchalantly as I slide my palms up his chest, over his shoulder, and lace my fingers around his neck. "I wouldn't believe you."
I don't miss the flash of annoyance in Jerico's eyes, but he doesn't respond. Instead, his head tilts to the side and he runs his lips along the side of my neck. When he pulls away and looks back in my eyes, I see nothing but pure longing.
"Would you believe me if I told you I've been thinking about you all day? Or that I've run through a dozen different scenarios of what I want to do to you tonight?"
"Technically, it's morning," I say breathlessly.
Jerico's eyes smile at me with amusement, and he shakes his head. Taking me by the hand, he turns and leads me through the living room toward a hallway. While he doesn't address me directly, I clearly hear him mutter, "I swear I think I could actually sit down and have an actual conversation with you."
I smile. It's big and bright and he has no clue I'm smiling since he's walking ahead of me. While the sex we had last night was beyond anything I could have ever imagined, and the blow job I gave him today was my best work, and I have been thinking about him all day as well as a variety of scenarios we might participate in, I think I am most pleased in this moment to know Jerico views me as something slightly more than a convenient fuck. His statement just now tells me a lot about him, but most particularly that he doesn't have any female friends, nor does he have any close female relationships. I have no clue what it is about me that makes him feel like I'm worthy enough to talk to, but that is a conversation for another time.
That's because Jerico walks me into the most sumptuous bedroom I've ever seen in my life. A massive four-poster king-size bed that is ornately carved takes up one wall. It's covered with a navy blue and gold brocade comforter with gold braiding along the edges and gold tassels at the corners. A long dresser takes up another wall with a mirror above it. Both pieces having the same carvings as the bed. The walls are done in what appears to be silk of the same navy color that matches his bedding but with a subtly darker pattern within. A plush and expensive-looking oriental carpet done in golds, blues, and whites covers most of the hardwood flooring. To add final complement to the elegant decor, there's a massive brass chandelier that hangs from the center of the ceiling with what looks like hundreds of candelabra lights.
I would consider Jerico Jameson a sophisticated man, but I had no clue his style ran so traditionally. It adds complexity to the man I am still learning about.
Jerico tosses his suit jacket on a gold brocade bench that rests at the foot of his bed and starts to unbutton his shirt sleeves as he walks toward what I believe to be the master bathroom.
"Get naked," he says with his back turned to me. "Then get on the bed. I'll be just a minute."
He's barely over the threshold to the bathroom when I retort, "Your foreplay sucks."
Jerico turns slowly around and stares at me impassively. I stare stonily back at him and cross my arms stubbornly over my chest.
The corners of his mouth turn upward, and Jerico shakes his head as he walks back toward me. His palms come to my cheeks and his mouth comes to mine for what I thought would be a deep, hot, and wet kiss that was worthy of the term foreplay.
Instead, he feathers his lips briefly against mine before pulling back to smile at me. "You are going to be begging me to stop my foreplay, Trista. It hasn't started yet, but it's going to drive you crazy. Now I'm going into the bathroom to get a few things that we'll need and I would appreciate it if you would save me the time of undressing you or even possibly saving your wardrobe because I want you so badly I could see me tearing your clothes off."
I blink at him. My mouth parts open in surprise.
Jerico grins at me. "Any questions?"
All I can do is shake my head, which satisfies Jerico. He returns to the bathroom, and I take off all my clothes before crawling into the middle of his bed to wait for him.
Excerpt. © Reprinted by permission. All rights reserved.

Book Info:
New York Times bestselling author, Sawyer Bennett, is happy to introduce a new Wicked Horse club in Las Vegas and you're cordially invited to attend the grand opening…
As the owner of The Wicked Horse, an elite sex club located along the Vegas Strip, Jerico Jameson never spends the night alone. Gorgeous, ripped, and totally alpha, Jerico doesn't grant favors and will rarely give you the time of day—unless he wants you in his bed. So when the sister of his sworn enemy shows up asking for help, saying no should be easy. But when Jerico takes one look at her and sees an opportunity to help this beautiful woman while exacting revenge on her brother, he's not about to pass that up.
Beaten and bruised, Trista Barnes is running out of options, and Jerico is her last chance to get out of the mess she's in. She doesn't know why Jerico despises her brother so much, but as long as he can help her, she doesn't care. Jerico offers her safety while opening her up to a sinful world she never knew existed.
As she succumbs to Jerico's erotic charm, Trista lets herself fall into the wicked world of guilt free pleasure with no regrets. Under his strong alpha hand, she blooms, and so does Jerico's possessiveness. But what happens when Trista finds out she was a pawn in Jerico's game all along, and that the price for his favor was steeper than she ever imagined – her heart.
Book Links:


Meet the Author: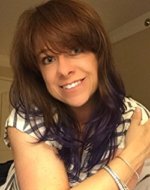 Since the release of her debut contemporary romance novel, Off Sides, in January 2013, Sawyer Bennett has released more than 30 books and has been featured on both the USA Today and New York Times bestseller lists on multiple occasions.
A reformed trial lawyer from North Carolina, Sawyer uses real life experience to create relatable, sexy stories that appeal to a wide array of readers. From new adult to erotic contemporary romance, Sawyer writes something for just about everyone.
Sawyer likes her Bloody Marys strong, her martinis dirty, and her heroes a combination of the two. When not bringing fictional romance to life, Sawyer is a chauffeur, stylist, chef, maid, and personal assistant to a very active toddler, as well as full-time servant to two adorably naughty dogs. She believes in the good of others, and that a bad day can be cured with a great work-out, cake, or a combination of the two.
Website | Facebook | Twitter | Instagram | GoodReads |