Today it is my pleasure to Welcome authors
Christina & Lauren
to HJ!

Hi Christina & Lauren and welcome to HJ! We're so excited to chat with you about your new release, Wicked Sexy Liar!!

Hello Junkies!

We are so thrilled to be back again, sharing our top 5 scenes from Wicked Sexy Liar!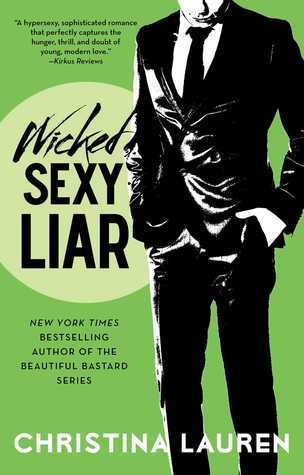 This book was a fun one for us. It was sort of . . . always easy? It's scary to say that, because it feels a little like thumbing your nose at the universe, but after Dark Wild Night—which we wrote twice—it felt so nice to just step into Luke and London's world and let them tell their story.

To be honest, when we were talking about what scenes to share with this one, we came up with seventeen. Which, for a seventeen chapter book means we wanted to include most of the book here in our top scenes.

ALAS! The assignment is Top 5, so without further ado, and in chronological rather than preferential order, here are our Top Five Favorite Scenes from Wicked Sexy Liar . . .

1. Of course . . . the first London really sees Luke.
"Fred didn't believe it happens as often as I said," I continue, jerking my thumb over my shoulder. "So we made a little bet: a dollar every time someone calls me Dimples, or references said dimples. I'm going to buy a car."
"Next week at this rate," Fred complains from somewhere behind me.
Dudebro's phone chirps again, but this time he doesn't check it, doesn't even look down. Instead, he tucks it into the back pocket of his jeans, glances from Fred to me again, and grins.
And I might actually need a moment.
If I thought this guy was pretty before, it has nothing on the way his entire face changes when he smiles. A light has been switched on behind his eyes, and every trace of arrogance seems to just . . . evaporate. His skin is clear and tan—it practically glows with a warmth that seems to radiate out, coloring his cheeks. The sharpness of his features soften; his eyes crinkle a little at the corners. I know it's just a smile but it's like I can't decide which part I like more: the full lips, white, perfect teeth, or how one side of his mouth lifts just a fraction higher than the other. He makes me want to smile back.
He spins a coaster on the bar top in front of him and continues to grin up at me. "So you're calling me unoriginal," he says.
"I'm not calling you anything," I tell him, matching his grin. "But I appreciate that it seems to be true, because I am raking in the cash."
He considers my cheeks for a moment. "They are pretty great dimples. I can imagine a lot of worse things to be known for. Nobody's calling you Peg Leg or the Bearded Lady."
No way is this guy trying to be cute.
2. Luke poking at her tough exterior . . . had us cracking up
Looking back at me, she narrows her eyes a little as she studies me, and then bursts out laughing. "You have a giant black bean stuck to your front tooth."
Now that she's pointed it out, I can feel it. I grin wider, all teeth. "I have to do something to reduce my attractiveness to the ladies. It can't be full steam all the time."
London giggles at this as she takes a bite of her fries. "You're insane."
I lean in, and she laughs harder. "Can you believe this is the face of a man who, two nights ago, happily gave you four orgasms?"
She looks up at me, mouth straightening as the memory of our night together causes her cheeks to flush. "Three."
I pull the bean off my tooth and lean back in my chair, staring at her. Waiting. I remember each of her orgasms distinctly—the sharp cry one, the gasping one, the oh-fuck-oh- my-fucking-God one, and the sweaty, unintelligible begging one—so I know she is full of shit.
"Okay, maybe four," she says with a little wave of her hand. And then she looks back up at me, brows drawn. "What's your point?"
I shake my head. "I don't have a point. I—"
"I mean, seriously." She's flustered now, blushing hotly. "What is your point? What is the point of "—she gestures up and down my body—"of all this? The fancy suit and shiny shoes and the fucking hair."
"I just got off work!" I bite back a laugh. "Wait, what is the point of my hair?"
"And that smile? You're . . . just . . ." She digs around for the right word, finally coming up with "absurd."
And I don't know what it is about that word, but it thrills me. Seeing her pretend to be disgusted with me makes me oddly giddy.
"I don't think I know what you mean by 'absurd,'" I goad her.
"You're banging different women every night—"
"Not every night."
And here we go. Composed London is unraveling. "Did you always want to be the stereotype?"
"The straight-A, water polo player turned pre-law? Yeah, rough path. Scare me straight already."
She leans to the side, scanning the parking lot. "Do you drive a Hummer?"
"I drove you home in my Prius," I remind her.
She snorts. "You had a condom in your pocket."
"I wouldn't judge you if you had a condom in your pocket," I volley back.
Her eyes narrow. I have a point and she knows it.
"And I would have been happy to play video games all night," I add.
She aggressively shoves a fry into her mouth. "You had nothing but Sriracha in your fridge," she says around it.
"There was also celery and string cheese. And I made you come four times. Four. Do you even bother to do that with your box of toys beneath your bed?"
3. The first time she shows a bit more of her vulnerable side.
I can see in my peripheral vision that she's watching my face while I coax the water through her hair, rinsing away the suds, but instead of meeting her eyes, I focus on my hands.
"Logan?"
She smiles. "Yeah?"
"Why did you come over here again?" I ask her quietly.
She reaches for the soap and I shiver when her hands press to my stomach and slide up over my chest. "I'm not sure." She meets my eyes and gives me a sweet, tiny grin. "Sorry I was rude."
"You were taking your self-loathing out on me, I think. But then, you didn't have to come over here."
Her grin turns into a wide, dimpled smile. "You're not going to goad me into becoming one of the girls in your phone who insist they never do this kind of thing."
"I'm not trying to goad you. It's just that in your case, it seems to be true. Even if you hadn't told me our first night together, I would bet you never do this kind of thing. Not that there would be anything wrong if you did."
She nods, and watches her hands as she lathers up my chest, my shoulders. I can barely hear her answer over the pounding water: "The sex was good. And I figured you were the kind of guy who can keep it just about sex, which is all I want right now."
"I can."
I think.
I mean, it's never been a problem before, but I'm troubled by how much I want her to like me. "I'm going to be honest, though. You sort of suck at it." Her mouth drops open when I say this, and I quickly add, "Not the sex part— you're very good at that part, if memory serves—but the part where it's just about having fun sex together."
Her blue eyes flash up to mine. "What do you mean? I'm not getting emotional on you."
I laugh at her quick defense, tickling her sides. "I mean, you're sort of a jerk to me."
She giggles. "I'm sorry! I swear I'm not a jerk. I just . . . I don't want to date, and the kind of guy I would date anyway is nothing like you, but here I am . . . for sex. So yeah, maybe some self-loathing . . . which makes me into a jerk."
4. When London gets a dose of perspective . . .
I tug a little on the string tying her top together and brush her wet hair over her shoulder. "I want to apologize again for not seeing your texts. I really would have liked to have seen you last night."
"It's fine. Your phone is crazy, I totally get how you missed it," she says, and I feel the vibration of her voice against my lips. She scratches my scalp and tugs on my hair and I moan, almost missing it when she says, "Are you a good monster, or a bad monster, Luke Sutter?"
I close my eyes and lean into her touch. "Can't I be both?"
She runs her finger from my hair to my forehead, down my nose and over my top lip. Opening my mouth, I take her fingertip between my teeth, and bite it.
"You make me sort of crazy," she says, eyes a little unfocused, mouth slightly open.
"Crazy is good."
"You're like junk food."
I suck a little, and then smile, speaking around her finger. "Junk food?"
"Yeah," she says, tongue peeking out to lick her lips. "Pizza. Chips."
Her words scrape up my spine and my heart falls several inches in my chest. I tilt my head to see her face. "I wasn't confused about the term 'junk food,' Logan. Rather, the choice of metaphor."
She pulls her finger free, and touches the tip of my chin. "Like I want to shove you in my face but I worry I'll feel awful afterward." London scrunches up her nose in adorable frustration but then sighs, leaning into me.
So she means pretty much exactly what I thought. I close my eyes again, jaw tight, trying to ignore the visceral pull I feel when she's this close, and instead let the anger and hurt boil up and out.
She wants me but will feel awful afterward. I'm not only unhealthy, I'm regrettable.
"London?"
"Hmm?"
I move her off my lap and stand, looking down at her. "That comparison makes me feel like shit."
5. Surfing lesson because . . . well, obviously.
"We'll go over paddling and everything when we're actually in the water, but let's start with the easy stuff." I stand next to him, legs spread just wider than shoulder-width apart. "First, your stance. You need to make sure you're in the center of the board, not too far forward or too far back. No, let me . . ." I say when he tries to mimic my stance, and bend, gripping his ankle, physically moving his feet into position. He's so warm, bones strong and solid under my grip. "Don't be too open; put the arch of whatever foot you lead with right there, on the stringer. The other behind it."
"Like this?" he asks, demonstrating.
I straighten. "Perfect. Being in the center of the board means you'll have more control. Always stay in the center."
He nods and tests out the movement. "Okay, I can imagine what you mean."
"Now, arms up—" I reach forward, trailing my hands down along his forearms until my fingers wrap around his wrists. I can feel the steady beat of his pulse under my finger- tips, the heat of his skin. It reminds me of when he held my hands down, above my head, and my mouth suddenly feels dry. I've been trying to avoid looking at his torso and his arms ever since he took off his shirt—knowing I'll only be able to remember what they looked like over me—but realize that's only going to work for so long.
Luke's silhouette is the definition of a swimmer's body. His shoulders are broad, lats bulky like all strong swimmers, biceps clearly defined. His torso is long and lean and I count an eight-pack on his flat stomach. It's a body designed for power and hours of cutting through the water with little resistance. It's a body built for endurance.
And Lord, does it endure. He could take me all night and only come at sunrise.
I really didn't need that reminder right now.
"You okay there, Logan?" he says, and I snap my attention back to where my fingers are still wrapped around his wrists.
Excerpt. ©Christina Lauren. Posted by arrangement with the publisher. All rights reserved.


Giveaway:

2 Print copies of Wicked Sexy Liar (Wild Seasons)
To enter Giveaway: Please post a comment to this Q:

What did you think of the scenes spotlighted here? Leave a comment for the author with your thoughts on the book…

This contest will close on Feb 6, 2016 8:59 PM (PT) and the winners will be notified via email. Winner will have 48 hours to respond to my e-mail before a new winner is selected.


Book Info: 
For two people ambivalent about dating and love, they sure get naked around each other an awful lot . . .
London Hughes is very content to surf daily, tend bar, hang out with her group of friends, and slowly orient herself in the years after college. Everything's going great and according to the non-plan.
But when a wave knocks her for a loop one morning, then Luke Sutter's flirtatious smile knocks her for another that evening, she veers slightly off course…and into his path. Sure, he's a total player, but the Why not—it's only one night is a persistent voice in her ear.
For his part, Luke's been on hookup autopilot for so long that he rarely ever pauses to consider what he's doing. But after an amazing time with London, he realizes that he hasn't been moving on from a devastating heartbreak so much as he's been drifting to wherever—and whomever—the current takes him. With London he wants more.
Every relationship involves two people…plus their pasts. And as much as she enjoys her fling with Luke, when London learns about his past—more specifically, who's in it—everything becomes the brand of complicated she strives to avoid. It's up to Luke then to change some things in order to try and ensure he's not something she'll outright avoid as well.
Meet the Author: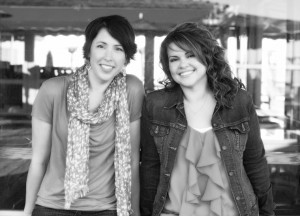 NEW YORK TIMES, USA TODAY AND #1 INTERNATIONAL BESTSELLING AUTHORS Christina Lauren is the combined pen name of long-time writing partners/besties/soulmates/brain-twins Christina Hobbs and Lauren Billings. The coauthor duo writes both Young Adult and Adult Fiction, and together has produced eleven New York Times bestselling novels including Beautiful Bastard, Beautiful Stranger, Beautiful Player, Sweet Filthy Boy and Dirty Rowdy Thing. Their books have been translated into 25+ languages. (Some of these books have kissing. Some of these books have A LOT of kissing.)
You can find them online at ChristinaLaurenBooks.com or at @seeCwrite (Christina), @LolaShoes (Lauren), or @ChristinaLauren on Twitter.