Today it is my pleasure to welcome author 

Zoë Archer

to HJ!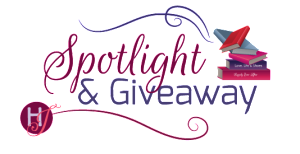 Hi! Thanks so much for having me!
If you were written about in the newspaper, on the front page what would the headline say? Why?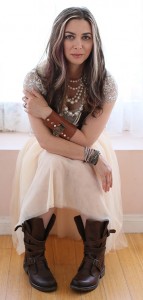 "Boot-obsessed writer never stops writing."
Are you a plotter or a panster? Tell us a little bit about your writing process.
Definitely a plotter. I spend a lot of time before I actual write getting the outline in shape and making sure the plot is tight and consistent. Of course, this wouldn't be possible without the invaluable input of my critique partner (and husband), Nico Rosso. That doesn't mean that there's no room for change as I'm writing. I often alter things as I go in order to accommodate the developing plot and characters.
Let's talk about your newest release: Wicked Temptation
If you had to summarize the book for the readers here…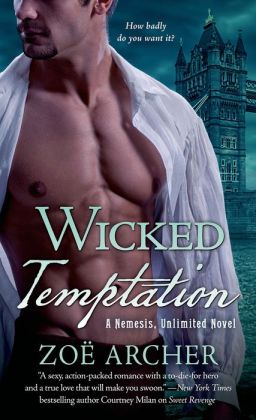 Nemesis, Unlimited is a secret organization dedicated to righting the wrongs in Victorian England. In WICKED TEMPTATION, Marco Black—Nemesis's resident spy—must help a young widow retrieve her lost fortune. Marco and Bronwyn Parrish soon find themselves caught up in sweeping, dangerous intrigue that takes them from London to Paris, and beyond. All the while, they must navigate the explosive attraction between them.
Please tell us about the characters in your book.
Everyone in the Nemesis organization has an area of expertise. Marco is the spymaster. There isn't a code he can't crack, a document he can't forge, a lock he can't pick. He keeps himself rigidly in control at all times, cut off from emotion. But all that changes when he meets Bronwyn. She's a young window who has been mostly kept sheltered from the grimmer side of the world. Yet when she's confronted with peril (and a man as alluring as Marco), she finds new strength within herself.
As you wrote your protagonist was there anything about them that surprised you?
I discovered that Bronwyn always wanted to be a professional violinist, and that Marco overcame childhood illness to become a supremely capable man.
What scene did you most enjoy writing? Why?
I really enjoyed Marco and Bronwyn delving into the bohemian life of Montmartre in Paris. It was really fun to explore Bronwyn coming out of her shell in the midst of the center of unconventional, artistic life.
"Turning in her seat, she surveyed the café. True to Marco's words, women sitting alone or with groups of friends smiled and flirted with men. They touched the men's arms, or stroked coquettish fingers along men's faces and down their chests. For their part, the gentlemen leaned close and whispered things in the women's ears that made them giggle. And if Bronwyn's eyes didn't deceive her, there was a gingery man in the corner sliding his hand along a blonde woman's thigh.
Sensual possibility hung ripe in the air, making the café warm and sultry, despite the cool evening.
She glanced back at Marco. He wasn't watching the room as much as he watched her, focused intensely on her face, her mouth. The moment on the stairs flashed through her mind. Was he thinking the same thing? Had he wanted to kiss her as much as she'd wanted him to?"
What scene was the hardest to write? Why?
There's a dark moment between Marco and Bronwyn that happens when she learns his feelings about the aristocracy (of which she's a part). The characters have come to care about each other, and Bronwyn sees this as a betrayal. I can't share the scene without giving away spoilers, so you'll just have to read it to see what I mean!
Who would you cast in the role of your characters if your book were optioned for a movie?
Marco would be played by Rufus Sewell, and Bronwyn would be Jessica Chastain.
If you could have given your characters one piece of advice before the opening pages of the book, what would it be and why?
People aren't always what they appear to be.
What are you currently working on? What other releases do you have planned for 2014?  
Currently, I'm working on a book for a brand new series, the WICKED QUILLS OF LONDON. The first book, TO RIDE WITH A RAKE, comes out late Summer 2015, from Avon. I'll have a brand new name, too: Eva Leigh. WICKED TEMPTATION is my only planned release for 2014, since I'm busy working on the new series. But I'm also exploring the realm of self publishing, so there may be a surprise or two!
Where can readers get in touch with you?
I'm on Twitter, Facebook, Pinterest, Tumblr, a newsletter, and email. See the links at the end of the interview for all the details. ☺
GIVEAWAY:

Print Copy of  WICKED TEMPTATION
To enter Giveaway: Please complete the Rafflecopter form and post a comment to this Q:
If you could travel somewhere and really let loose, where would it be? 
About the book
Wicked Temptation: A Nemesis, Unlimited Novel Book 3
Award-winning author Zoë Archer returns with another novel of breathtaking suspense as Nemesis, Unlimited schemes to avenge injustice–and conquer a woman's heart–in Wicked Temptation.
FATE BROUGHT THEM TOGETHER
Newly widowed, Bronwyn Parrish's fortune has been spent settling her late husband's debts—thanks to an unscrupulous business manager—and now there's nothing left. Society has no place for a woman without means, and with nowhere to turn, Bronwyn is lost…until, from out of nowhere, a handsome gentleman steps in and makes her an offer she can't refuse.
WILL DESIRE TEAR THEM APART?
Secrets and subterfuge are in Marco Black's blood. As one of Nemesis, Unlimited's most senior agents, Society women aren't his usual cup of tea. But Marco's sixth sense tells him that there's more to Bronwyn than meets the eye…and he wants to help the brazen beauty retrieve her lost fortune. But is his attraction to her worth the risk? His mission will lead him all the way to Les Grillons, France's most ruthless crime syndicate. Soon, Marco and Bronwyn will find themselves facing a danger that could cost them their lives—and a passion that is priceless.
To buy: Amazon, Barnes & Noble, iBooks, Chapters Indigo, Books A Million
About the Author:
Zoë Archer is two-time RITA award nominated romance author who thinks there's nothing sexier than a man in tall boots and a waistcoat. As a child, she never dreamed about being the rescued princess, but wanted to kick butt right beside the hero. She now applies her master's degrees in Literature and Fiction to creating butt-kicking heroines and heroes in tall boots. She is the author of the acclaimed NEMESIS UNLIMITED series, as well as the BLADES OF THE ROSE series and the paranormal historical romance series, THE HELLRAISERS. She and her husband, fellow romance author Nico Rosso, created the steampunk world of THE ETHER CHRONICLES together. Zoë and Nico live in Los Angeles. Website, Twitter, Facebook, Tumblr