Today it is my pleasure to Welcome author
Sawyer Bennett
to HJ!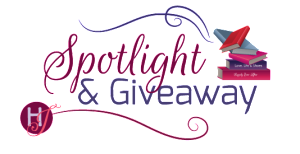 Hi Sawyer and welcome to HJ! We're so excited to chat with you about your new release, Wicked Wedding!

*waves* Hey, y'all!

Tell us about the book with this fun little challenge using the title of the book: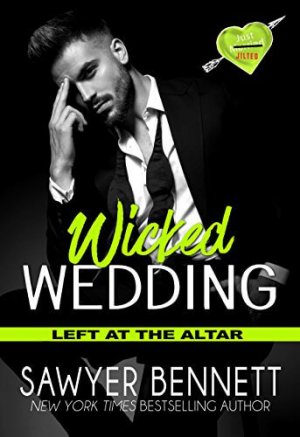 Wicked Wedding is the story of a wedding that didn't happen, a wedding that did, and a wedding that not a single person (not even the bride and groom) had on their radar.
What's your favorite line(s) from the book?:
"You should get married"
"And who would that dashing groom be?"
"Me, of course."
Please tell us a little about the characters in your book. What first attracts your Hero to the Heroine and vice versa?
Andrew picks up Brynne from the side of the highway, as she is hitchhiking away from her wedding. He's drawn to her beauty, but more than that, as soon as they engage in conversation, he's drawn to her personality. She's got sass and fire, and he finds that extremely attractive. Brynne is drawn to the fact that he not only picked her up but also wanted to help her forget her failed wedding. The fact that he is Thor-esque didn't hurt either.
When you sat down to start this book, what was the biggest challenge you faced? What were you most excited about?
Any book is a little challenging for me, simply because I don't like a lot of contrived drama. But once I dug into Brynne and Andrew's story, it was a natural build. I was so excited to finally give Andrew his story. Readers of my Wicked Horse Vegas series will remember him from Wicked Envy, though readers don't need to read that story to enjoy Wicked Wedding.
What, in your mind, makes this book stand out?
This book crosses two series; the Wicked Horse Vegas series and the Left at the Altar series. I think readers like the Wicked Horse Vegas series because it is super sexy, but also somewhat relatable. As far as the Left at the Altar series goes, readers really enjoy the 'jilted' theme.
The First Kiss…
Oh, this is a good one!!!
"You sure you want to do this?" she asked me just before we went in. "I mean… it was a fun notion when we were a little more buzzed."
"Hell yes," I'd told her with a devilish grin. "Mostly so we can send a picture to the whore and the asshole."
Her laugh was sparkling and beautiful and just a little evil, which made her infinitely more attractive to me. "It's all in good fun with no risk," I'd added on to assure her.
So we went in, both of us grinning like fools during the ceremony. It felt fake, because it was fake, but in some respects, it's the most real thing I've ever done. Because what we were doing had real purpose. It was to give Brynne and her glorious wedding dress a moment to shine.
It became even more real when the minister—who was not dressed like Elvis, but was very dapper in a dark gray suit with an old-fashioned cravat tied at his neck—told us in a very cultured voice, "You may kiss the bride."
Fuck.
I hadn't thought about the kiss.
I mean, I'd thought of kissing her because she's sexy and vibrant and smiling despite the fact she was shit on hard today. But I hadn't thought about the "wedding kiss". Because even though this is all fake, somehow a man giving us formal permission to put our mouths together to seal our marriage vows makes it very fucking real.
There was no hesitation. When my lips touched hers and she gave a tiny huff of pleasure, I realized I wanted to consummate this fake marriage very badly.
If your book was optioned for a movie, what scene would you use for the audition of the main characters and why?
I'd have to go with their initial meeting, because it shows their vulnerability, but also their initial attraction to one another.
"I'm Brynne, by the way," I tell my new friend as I hold up the shot of bourbon to him. "Brynne Adams."
He grins, and I feel like it's wrong for me to be amazed by how handsome he is. I was supposed to get married less than an hour ago, and now I'm drinking in a bar with an absolute stranger who reminds me of Chris Hemsworth.
And not just any Chris Hemsworth, but the one who comes out into the arena after Stan Lee chopped off all his hair in Thor: Ragnarok. Dark blond, hair cropped, but not overly tight to his head with subtle highlights as if he spends a lot of time outdoors. He's got a leaner build than Thor, but there's no hiding the muscular frame under that incredibly well-cut tuxedo. I peg him as perhaps a construction worker.
Holding his own shot of bourbon up, he taps it to mine. "I'm Andrew Collings. I answer to either Andrew or Drew."
"Pleasure," I say just before tossing the liquor back. "And just so you know, I'm a lightweight. Unless you want me puking in the bathroom, I wouldn't let me drink many more of these. Maybe beer would be better."
Andrew laughs, immediately turning slightly to hold a hand up and catch the bartender's attention. "Two summer ales," he calls, and I like that he ordered for me. There's something incredibly macho and self-assured about it. Because my pride and heart have been badly dinged this afternoon, I'll let him make things easy on me.
"Why are you all dressed up in a tuxedo?" I suddenly think to ask. I'm sure he thought I was a spectacle in my wedding dress strolling down the road, but I didn't think twice over the fact he was dressed so formally.
"I had just left a wedding actually," he says.
"Was there any cheating between the groom and maid of honor?" I ask dubiously.
"Not a bit."
Inclining my head, I announce, "Well, there you go. True love is still alive and well for some folks."
The bartender has our drinks poured in no time as we're two of only five customers in the entire place. It's not quite a dive bar, but it's far from upscale. By all appearances, it a successful establishment because it's clean, carries top shelf-liquor, and offers several artisan beers. I expect it will get crowded later tonight.
Andrew pulls his beer closer to himself as we sit side by side at the bar. The bartender didn't even glance twice at our attire, nor has he bothered to ask why a man in a tuxedo and a woman in a wedding dress are sitting here drinking at five PM on a Saturday. That leads me to believe he's seen stranger things.
I run a finger on the cool pint glass, letting the burn in my gut from the bourbon die a natural death before I take a sip.
"You said you were taking a flight back to San Diego," Andrew says, and my gaze slides to him. "That's where you're from?"
I nod. "Lived there my entire life outside of eight years in L.A., where I went to undergrad and dental school."
"Of course you're a dentist," he says with a knowing look. "You have a killer smile."
"Are you flirting with me?" I ask bluntly, but I can't hide the way my lips curl up involuntarily over his compliment.
"I'm not sure," he admits before taking a sip of his beer. When he sets it down on the wooden bar, he adds, "You're in a vulnerable situation. You're going to get drunk. I can't decide if I should flirt or not."
Tipping my head back, I laugh.
Feel the tug of my veil as I straighten.
Reaching back, I rip the thing from my head and carelessly let it flutter to the floor. I pull the pins from the elaborate style, set them on the bar, and use my fingers to scratch at my scalp so my hair falls loose.
The burn in my belly has disappeared, so I pick up my beer and take a hefty slug before setting it down. When I glance back at Andrew, I ask, "So what do you do for a living? You know, when you're not picking up stranded, jilted brides."
"Ah, well… I'm actually a microbiologist. I work for a company called Caterva."
"You work for Caterva?" I ask in awe, my jaw dropping slightly.
"You know it?"
"Well, yeah… anyone who is anyone who stays abreast of science and medicine knows of Caterva. You're developing a machine that can test for dozens of blood diseases all from one drop of blood."
Andrew's face flushes slightly, but there's no hiding the pride in his eyes. "That would be us."
"And so what do you do? Research? Testing?" I ask, completely blown away. So much for my construction-worker theory.
"I'm the chief scientist. I oversee all the labs and product testing."
Holy shit. The chief scientist?
That's like meeting a rock star in my book. Anyone who is involved in medicine—or even dental science like I am—has been watching Caterva as they develop this almost science-fiction-like technology. I feel like a total nerd when I gush, "I saw Dane Hawthorne give a talk at UCLA once. He's a real genius."
"He's freaky smart. A brilliant entrepreneur."
"A regular Tony Stark," I say with a snicker. "And he looks like Tony, too."
"Yeah, haven't heard that one before," he mutters with good nature.
"If it makes you feel any better," I tell him genuinely, "I think you look like Thor."
"Please say Ragnarok Thor and not Dark World Thor," he says with overly dramatic, pleading eyes.
I can't help but laugh. "Definitely Ragnarok."
"Now you're the one flirting with me," he points out.
"Maybe," I say, smiling over the lip of my pint glass before taking another healthy sip.
If your hero had a sexy-times play list, what song(s) would have to be on it?
I'm torn on this one! I think Andrew would go one of two ways; either a super sexy jazz soundtrack, or something totally rock n' roll.
What do you want people to take away from reading this book?
That sometimes you find love when you least expect it.
What are you currently working on? What are your up-coming releases?
I have another release coming this year in the Arizona Vengeance series, and I'm looking forward to kicking off 2019 with another Wicked Horse Vegas release.
Thanks for blogging at HJ!
Giveaway:

A signed paperback of Wicked Wedding. Open to US residents only
To enter Giveaway: Please complete the Rafflecopter form and Post a comment to this Q:

Would you get married in Vegas?
Excerpt from Wicked Wedding:
"Why don't you come to Vegas with me?" Andrew says with his lips resting against my temple. "Until you decide what to do. That six months' severance gives you room to take a step back and really think about things."
While my heart leaps at the thought of going to Vegas with Andrew and leaving all this behind, I find myself shaking my head. "I have patients coming in on Monday. I can't just not show up. I'll have to figure out how to withdraw, then transition my patients to either stay with Jesse or go elsewhere."
"That doesn't change my offer, Brynne," he replies smoothly. "Go in on Monday; hell, take the week. Figure it out. Transition patients. But then come to Vegas with me. Just to relax for a while and figure things out, or perhaps to stay there permanently."
I freeze, taking in his expression through the curtain of my hair as I try to decide if he's serious. "Permanently?"
Andrew reaches to tuck a lock behind my ear, eyes boring into mine as if he's trying to peer inside my own thoughts. I'm not sure what he sees, but whatever it is, he seems confident in his next revelation. "I'm falling in love with you, Brynne. I know this might seem fast, but fuck convention. I'm following my heart. Since you don't have anything really tying you here, I would like you to consider moving to Vegas with me permanently. Get a job there, open a new practice, or hell… I'll get you a job at Caterva. I just want you there with me, permanently."
"You're… you're serious about this?" I stutter.
Andrew's hand comes to my face, his thumb gliding along my cheekbone. "More serious than I've ever been about anything in my life. I love you, Brynne."
There's no describing the fullness within my heart or the utter peace that flows through my veins upon hearing those words.
I smile. "I don't love San Diego."
His smile back at me falters. "Well, that's a weird response to me telling you I love you."
My smile turns into a thousand-watt grin. "And I don't love Jesse or my dental practice. I don't love my house or my neighbors. My friends are my friends regardless of where I live."
Andrew's eyebrows knit together. "I sense you're going somewhere with this, but fuck if I can figure out where."
I laugh and lean toward him, pressing my lips against his for a moment. When I pull back, I look him dead in the eye. "My point is… there's nothing I love enough here to hold me. There's only one thing I love, and he's in Vegas."
"That would be me, right?" he asks, his lips peeling back to expose a brilliant smile with a slightly relieved tilt to it.
"That would most certainly be you," I say with an exuberant nod.
Andrew kisses me, flips me to my back, and brings his body on top of mine. His hands press into the mattress, and he gives every single bit of himself to me in that kiss.
When he withdraws, it's to slide his lips along my cheek and whisper in my ear, "This is going to be epic, Brynne."
"What's that?" I ask breathlessly.
"Our love," he replies ever so gently before biting my ear. "I'm headed to D.C. on Tuesday, and I'll be back for you on Friday. By Saturday, I'll have you installed in my condo and I'm not letting you go."
I swoon with a theatrical sigh, copying the feeling in my heart, and he laughs before nuzzling into my neck. "It's going to be so epic," he affirms.
Excerpts. © Reprinted by permission. All rights reserved.


Book Info:
It all started with a wedding…
Well, three weddings, to be exact. The one that happened, the one that went up in flames, and the one nobody saw coming.
Andrew Collings has seen a lot of things living in Vegas. Hell, he's done a lot of things. But one thing he's never witnessed is a beautiful brunette, hitchhiking her way into the city, wearing a wedding dress. Until now, that is.
Brynne Adams is running away from a broken heart. She expected a lot of things from her wedding day but finding photos of her fiancé and maid of honor and best man in a compromising position wasn't one of them. She most certainly never imagined that she'd end up marrying the handsome stranger that rescued her from the side of the road that day.
Andrew and Brynne's quick nuptials may have been the result of a drunken joke, but they soon realize that love can be found in the most unlikely of places if you just stop and take a chance.
* Wicked Wedding is the fourth book in the LEFT AT THE ALTAR series in a collaboration of six New York Times Bestselling Authors: J. S. Scott, Ruth Cardello, Raine Miller, Sawyer Bennett, Minx Malone, and Melody Anne.
Book Links: Amazon | B & N | iTunes | Kobo |


Meet the Author: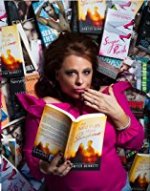 Since the release of her debut contemporary romance novel, Off Sides, in January 2013, Sawyer Bennett has released multiple books, many of which have appeared on the New York Times, USA Today and Wall Street Journal bestseller lists.
A reformed trial lawyer from North Carolina, Sawyer uses real life experience to create relatable, sexy stories that appeal to a wide array of readers. From new adult to erotic contemporary romance, Sawyer writes something for just about everyone.
Sawyer likes her Bloody Marys strong, her martinis dirty, and her heroes a combination of the two. When not bringing fictional romance to life, Sawyer is a chauffeur, stylist, chef, maid, and personal assistant to a very active daughter, as well as full-time servant to her adorably naughty dogs. She believes in the good of others, and that a bad day can be cured with a great work-out, cake, or even better, both.
Sawyer also writes general and women's fiction under the pen name S. Bennett and sweet romance under the name Juliette Poe.
Website | Facebook | Twitter |