Today it is my pleasure to Welcome author
Susannah Sandlin
to HJ!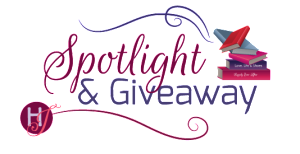 From award-winning author Susannah Sandlin comes the first book in the Wilds of the Bayou series.
Please summarize the book for the readers here:
The bones said death was comin', and the bones never lied.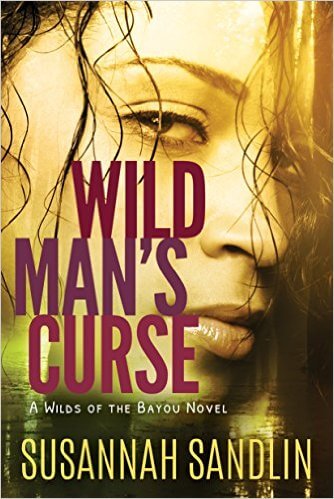 While on an early morning patrol in the swamps of Whiskey Bayou, Louisiana wildlife agent Gentry Broussard spots a man leaving the home of voodoo priestess Eva Savoie—a man who bears a startling resemblance to his brother, whom Gentry thought he had killed during a drug raid three years earlier. Shaken, the agent enters Eva's cabin and makes a bloody discovery: the old woman has been brutally murdered.
With no jurisdiction over the case, he's forced to leave the investigation to the local sheriff, until Eva's beautiful heir, Celestine, receives a series of gruesome threats. As Gentry's involvement deepens and more victims turn up, can he untangle the secrets behind Eva's murder and protect Celestine from the same fate? Or will an old family curse finally have its way?

Please share the opening lines of this book:
The bones said death was comin', and the bones never lied.
Eva Savoie leaned back in the rocking chair and pushed it into motion on the uneven wide-plank floor of the one-room cabin. Her grandpere Julien had built the place more than a century ago, pulling heavy cypress logs from the bayou and sawing them, one by one, into the thick planks she still walked across every day.
She had never known Julien Savoie, but she knew of him. The curse that had stalked her family for three generations had started with her grandfather and what he'd done all those years ago.
What he'd brought with him to Whiskey Bayou with blood on his hands.
Please share a few Fun facts about this book…
The series follows a team of Louisiana Wildlife and Fisheries enforcement agents deep in the marshes and bayous of Terrebonne Parish, Louisiana. They have paramilitary-style training because of the harsh conditions under which they have to work in extreme heat and gator- and snake-infested waters, and are the state's first-responders in search and rescue on water.
The heroine, Celestine Savoie, learned several voodoo rituals at the knee of her great-aunt Eva, known throughout the parish as a "practitioner."
South-Central Louisiana citizens have a very distinctive accent—sort of Cajun French meets Creole French meets Native American meets Southern. It made finding the right audiobook narrator a challenge!
The Isle de Jean Charles Band of Biloxi-Chitimacha-Choctaw Native Americans (of which heroine Celestine is a member) became the first "climate-change refugees" this year when they were offered federal funding to abandon their lands in southern Terrebonne Parish. The plight of their sinking homelands was the subject of the 2012 film "Beasts of the Southern Wild."
What first attracts your hero to the heroine and vice versa?
Gentry, a wildlife enforcement agent, is haunted by being forced to shoot his brother in a drug bust three years earlier, so he hears Celestine (a singer/songwriter) before he sees her, and the haunting, raspy sound of her voice as she sings about the ghosts of Whiskey Bayou captures his heart. He thinks he isn't going to like her because she's an "entertainer" (translation—high maintenance) but quickly realizes he has her pegged all wrong.
Celestine doesn't want to be attracted to Gentry. She wants to settle her great-aunt's estate and get the heck away from Terrebonne Parish. She thinks Gentry has an unconscious sexuality that could have her stuck in a double-wide trailer raising babies if she ever lets her guard down. Plus, the man has dimples. Her attraction is physical at first, but she soon realizes he truly is one of the good guys.

Using just 5 words, how would you describe hero and heroine's love affair?
Turbulent beginnings yield tender endings.

First kiss…
Despite an overt threat, Celestine has refused to leave her aunt's remote cabin on the bayou. The next morning, she catches a glint of sunlight on metal, and realizes Gentry has spent the entire night in his truck, making sure she was safe. The least she can do is make him breakfast, right? When she asks why he cares what happens to her—this isn't his case, after all, he answers with a kiss. It's soft and sweet, takes both of them by surprise, and neither of them knows what it means (but, of course, we do).
If your book was optioned for a movie, what scene would be absolutely crucial to include?
Without being spoilerific, there's a crucial scene midway through the book where everything changes. Someone is shot. Someone is brutally kidnapped. Someone is left helpless and desperate. I learned from being a New Orleanian during Hurricane Katrina that you never really understand the depth of your feelings about something until you lose it or almost lose it, and there are a lot of those lessons in this scene.
What are you currently working on? What other releases do you have planned for 2016?
I've just finished the second book in the Wilds of the Bayou series and am awaiting revisions on that one, and am working on the final book in my Penton Legacy paranormal romance series, which should be finished later this year. I also write urban fantasy (with romantic elements) under the name Suzanne Johnson, and the fifth book in my Sentinels of New Orleans series, Belle Chasse, comes out on Nov. 8.

Thanks for blogging at HJ!
Giveaway:

Ebook: WILD MAN'S CURSE (Wilds of the Bayou Book 1) by Susannah Sandlin
To enter Giveaway: Please complete the Rafflecopter form and

Leave a comment with your thoughts on the book…
Book Info:
Title: Wild Man's Curse
Author: Susannah Sandlin
Release Date: April 5, 2016
Genre: Romantic Thriller
Publisher: Montlake Romance
Buy Link: http://amzn.to/1Ri7xo0


Meet the Author: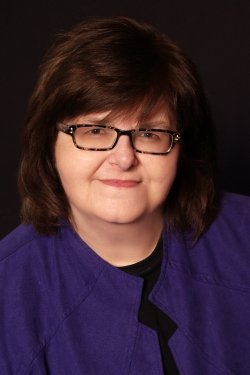 Susannah Sandlin is the author of the award-winning Penton Legacy paranormal romance series and The Collectors romantic suspense series. Writing as Suzanne Johnson, she is the author of the Sentinels of New Orleans urban fantasy series and several urban fantasy novellas. Susannah was a finalist for the RT Book Reviews Reviewers' Choice Awards in both 2014 and 2015, and she is the 2015 winner of the Holt Medallion for romantic suspense, the 2015 Booksellers' Best Award for romantic suspense, and the 2013 winner of the Holt Medallion for paranormal romance. A longtime New Orleanian, she currently lives in Auburn, Alabama, which explains her penchant for SEC football, gators, and cheap Mardi Gras trinkets.
Social Media Links
Website: http://www.suzannejohnsonauthor.com/
Facebook: https://www.facebook.com/AuthorSuzanneJohnson
Twitter: https://twitter.com/susannahsandlin
Goodreads: https://www.goodreads.com/author/show/5828129.Susannah_Sandlin