Today it is my pleasure to Welcome author
Laurel Kerr
to HJ!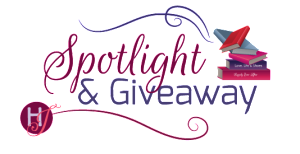 Hi Laurel and welcome to HJ! We're so excited to chat with you about your new release, Wild On My Mind!
Please summarize the book for the readers here: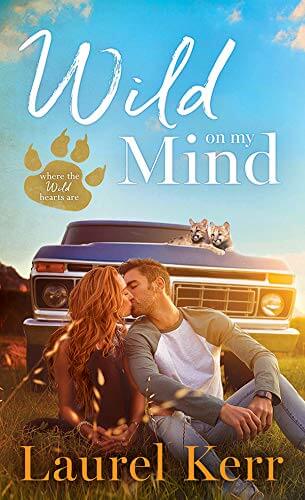 W is for Wild. In Wild on My Mind, the Sagebrush Zoo is full of wild animals from Ferdinand, the cute chinchilla to Frida, the elderly grizzly.

I is for Interdependent. While the animals have bonded with the owner of the zoo, Bowie, and his eleven-year-old daughter, they've also formed interdependent relationships with each other. Although the rascally honey badger Fluffy would never admit it, he loves escaping his enclosure to play chase with the old grizzly, Frida. And then there's Syliva, the big-hearted capybara who mothers the zoo's orphans.

L is for Lulubelle the Lovelorn. Poor Lulubelle is the sole camel at the zoo, though among a herd of llamas. The arrival of a baby cria changes the group's dynamics, and Lulubelle finds herself the outcast. If she tries to approach the little llama, she faces bruising kicks and humiliating spit. Lulubelle has a soft heart, and she just wants companionship and a baby of her own. Pats from her humans are great, but they're not the same as having her own family.

D is for Drama. Bowie understands Lulubelle's frustration. He's also having drama of his own in the love department. There's a sexy PR-whiz helping with the zoo's marketing who has reasons to distrust him, but Katie just might be the answer to Lulubelle's difficulties. After all, she's the one who dreams up a campaign to raise funds to find Lulubelle a mate.

O is for Orphaned. A cuddly trio of orphaned cougar cubs are the reason Katie is involved with the zoo. When she heard their desperate squeaking cries one evening, she called the local zoo for help. She didn't expect the very man who'd broken her heart and chased her away from her hometown over ten years ago to show up.

N is for Never Again. If it weren't for the baby mountain lions, Katie might have just left the former bad boy stranded on the cliff until morning. After all, he'd done worse back in high school. But he's clearly concerned about the little kits. And darn if he still doesn't look sexy, snuggling the tiny cougars against his muscular chest. But while Katie's hormones are doing an annoying happy dance, her brain is steeled against his outward charms. She's never again going to make the mistake of falling for him.

M is for Mistake. Bowie is, after all, the man who pretended to date a nerdy, entirely smitten Katie back in high school, only to trick her into kissing a pig. Then, he and his real girlfriend slipped a clip of the smooch into the school's student-run morning announcements. He's regretted his mistake ever since, but especially now that Katie's back in his life.

Y is for Yearning. Now he finds himself yearning for the girl he chased away.

M is for Make Up. Bowie's willing to do anything to make up for his past sins and to convince Katie to use her marketing expertise to help the zoo.

I for Ideas. Katie is full of ideas on just how Bowie can prove himself. Now it's his turn to star in light-hearted videos of her creation, starting with him landing a big kiss on the snoot of the zoo's resident red river hog. It doesn't hurt that Katie also gets to spend time with the cougar cubs. Her heart melts every time she feeds one of the hungry balls of fluff, and when their blue eyes open for the first time, she's a goner.

N is for Never Ever. But although she's growing attached to the baby animals and the other zoo residents, Katie's never ever going to let Bowie sweet-talk her again.
D is for Determined. As an ex-foster kid, nothing has been handed to Bowie. He has had to work for everything in his life. After being kicked out by his latest guardian when he turned eighteen, he's managed to make a good life for himself and his eleven-year-old daughter. And now he's determined to earn Katie's respect, trust, and hopefully love. It doesn't take long for Katie to see that he's a great dad and a wonderful caretaker to the zoo's menagerie, but she's not ready to expose her heart to the man who once crushed it. Bowie needs to show that he's worthy. Luckily, he has three adorable cougars, their capybara nursemaid, one mischievous honey badger, and a big-hearted camel on his side.

Thanks for blogging at HJ!
Giveaway:

Print copy of Wild On My Mind (Where the Wild Hearts Are Book 1) by Laurel Kerr
To enter Giveaway: Please complete the Rafflecopter form and Post a comment to this Q:

Although the Sagebrush Zoo is only a local animal park, it is still filled with a colorful cast of critters. What's your favorite type of animal and why?
Book Info:
Love runs wild at the Sagebrush Flats Zoo,
where a motley crew of big-hearted animals
helps the most unlikely couples find love.
When Katie Underwood discovers a litter of newborn cougar cubs, the last person she expects to come to the rescue is her former crush—and high school nemesis—Bowie Wilson. The worst part? He doesn't seem to remember the trouble he caused her.
As a single father and owner of a cash-strapped zoo, Bowie struggles to balance budgets while raising his pre-teen daughter and a host of rascally animals. He considers himself lucky when Katie agrees to lend her talents to a publicity campaign in support of the zoo's animal rehabilitation programs—until he learns just what she's planning…
This time, Katie is determined to resist Bowie's charm. But a lovelorn camel, a matchmaking honey badger, and a nursemaid capybara have different plans. Can they and the rest of the zoo's menagerie help Bowie break through the barriers surrounding Katie's heart?
Book Links: Amazon | B&N | iTunes | Kobo |


Meet the Author:
Two-time Golden Heart finalist Laurel Kerr spent a few weeks each summer of her childhood on family road trips. That time packed in the back seat of her grandparents' Grand Marquis opened her imagination and exposed her to the wonders of the United States. The lessons she learned then still impact her writing today. She lives near Pittsburgh, Pennsylvania, with her husband, daughter, and loyal cavalier spaniel.