Today it is my pleasure to Welcome author
Joanne Rock
to HJ!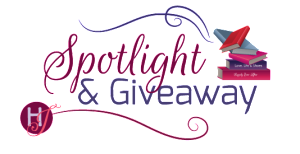 Hi Joanne and welcome to HJ! We're so excited to chat with you about your new release, Wild Wyoming Nights!

Hello! So excited to visit with you today, when my new Harlequin Desire releases in print! Thank you for having me :-).
Please summarize the book for the readers here: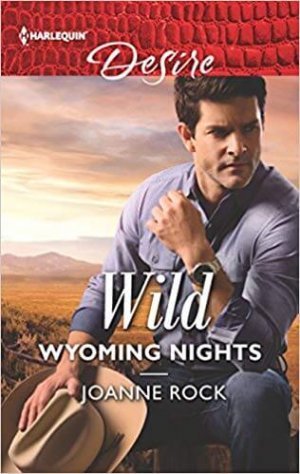 Wild Wyoming Nights follows heroine Emma Layton as she tries to keep her job as a stunt woman on the challenging set of a movie filming on the hero's land. She's desperate to keep the job that has her on location in Cheyenne since an unsavory man from her past is being released from prison back in L.A. She needs the security of the job and the distance from her troubled past, but the problem is, the sexy ranch owner can tell she's not as accomplished a horsewoman as she pretends. In his quest to help her, sparks fly and soon he's offering the best kind of protection– him!

Please share your favorite line(s) or quote from this book:
This is one of my favorite exchanges early on in the story-
The ranch owner's gaze moved from Emma to Mariana, and he reached to stroke the mare's nose. "In particular, I noticed yesterday during the workout that you appeared uneasy at times."
Her stomach dropped. She hadn't known she was being observed.
"Yesterday we were simply tasked with getting to know our mounts." Sweat broke out along the back of her shoulders, though it wasn't all that hot for August. A breeze stirred the mare's mane and made Emma's skin turn clammy. Her heartrate quickened. "I've never worked with a horse that uses so many specialty commands. She's highly trained."
"Unlike you." He reached for the bridle. "May I?"
His fingers brushed hers, the contact sparking unwanted heat despite how he'd just insulted her. Relinquishing the leather, Emma tamped down her anger, knowing she needed to smooth things over with him or Zoe would send her home.
"Mr. McNeill—"
"Carson," he reminded her, letting Mariana's lead dangle to the ground. "And you don't need to hold her so tightly. That's why she's rocking her head like that. She wants some breathing room."
"Carson." She took a deep breath and tried to calm herself. Seeing the way Mariana quieted, Emma could hardly argue with him. "Stunt work involves a wide variety of skills. While I may not be the expert horsewoman that Zoe is, I assure you, I am well qualified to scale heights, take a fall or drive a burning car into a building."
He folded his arms across his chest, seeming to take her measure. "But you're not working with a car or a building. You're working with a nine-hundred-pound animal with a will of its own, and that brings a whole new level of danger to the job."
"That's why the production company imports horses like Mariana. They're used to the rigors of filming and working with a variety of people."
"That doesn't mean you can waltz in here after a Saturday at the local dude ranch and expect to pull off a stunt on horseback."
Too bad she had to do just that.
"Then tell me, Carson." She looked him in the eye, unwilling to back down. "What do I have to do to prove to you I belong here? You name it, and I'll rise to the challenge."
Because whatever dangers Mariana and the Creek Spill Ranch held for Emma, they were nothing compared to the damage an angry ex could do if she went back home now.
Please share a few Fun facts about this book…
I was inspired to write the horse stunts by an interview I read with the horse mistress of Game of Thrones!
Stunt horses are incredibly well trained… they know how to fall and get right back up.
The Cheyenne setting research was supplemented by You Tube videos of drives all around the town so I could see it from all sorts of perspectives.
What first attracts your Hero to the Heroine and vice versa?
The hero is drawn to her grit. The heroine is drawn to his good lucks and powerful position, but later she sees his strong sense of honor.
If your book was optioned for a movie, what scene would you use for the audition of the main characters and why?
I'd use this scene… it shows a deep vulnerability in the heroine, and a hardship too many women go through. I like the way the hero treads carefully through her pain:
"Emma." He blinked his way through the sensual fog, hoping he'd regain reason as he broke the kiss.
As it was, he simply tipped his forehead to hers, waiting to catch his breath. Her eyes stayed closed a long moment. When she opened them, she edged away even more.
"Sorry," she murmured.
His eyes were adjusted enough to the dark that he could see her run her fingers over her lips. The gesture made his insides twist with need.
"I wish you weren't. Sorry, that is. I'll be damned if I am."
He debated starting up the utility vehicle and flooring the gas until he got her back to her room for the night. Behind a locked door. But his stepmother was being transferred to the local hospital tonight, and he wanted to be there for his family when she arrived in Cheyenne.
"You wouldn't say that if you knew why I'm here." Emma tightened her ponytail in a gesture he'd seen her repeat often over the course of the day.
He'd be willing to bet she didn't let her hair down often. And yeah, maybe that made him want to crow with victory that she'd seemed to forget everything else with him just now.
"What do you mean?" He forced himself to focus on her words and not the leftover heat still sparking through him. Then he started the vehicle, knowing he needed to get on the road for the hospital soon.
"I mean, I'm not an up-and-coming starlet, in town because I'm so excited to further my career." She hugged her arms around herself, sitting back farther in her seat.
"You're not trying to get ahead in your career?" He didn't follow what she was getting at. "Could have fooled me given how hard you worked today."
"Yes. Well, I want to keep my job. Desperately." She slanted a look his way as they skirted a patch of trees and neared the lights of the White Canyon Ranch. "But that's because I need to be anywhere but LA this week since my ex-boyfriend is getting out of prison tomorrow."
Carson tried to process that. He hoped like hell that the ex in question hadn't hurt her. But damn. Wouldn't that account for her level of determination not to be in California this week?
"I'm sorry to hear you were in a bad relationship," he said carefully. "And I'm glad to know why it means so much that you stay in Wyoming for the film. But that doesn't make me the least bit sorry I kissed you."
"There's relationship baggage, and then there's relationship kryptonite. I'm pretty sure a felon ex-boyfriend puts me in the latter category." She lifted her nylon knapsack off the floor and set it in her lap, as if she couldn't sprint out of the vehicle fast enough.
Carson slowed to a stop outside the deep porch of the huge log guest ranch, wanting to tread warily in this conversation, but also needing to reassure her that her past didn't change how he viewed her.
"Your ex being in prison jail doesn't reflect on you. Only on him."
She unfastened her seat belt with a jerky movement. She was upset and he regretted having any part in making her feel that way. He'd watched her overcome one challenge after another on her horse today, admiring her never-ending supply of resolve.
"He was in prison for hitting me." She looked at him, her gaze unwavering. "And once he's freed, he'll come looking for me. The last thing I want to do is drag an unsuspecting man into the drama."
She bolted from the car as if she hadn't just dropped a bombshell in his lap. By the time he shook off being stunned and set out to follow Emma, the screen door was already banging behind her.
Readers should read this book….
to escapist good time! Read it to fall for a cowboy. Read it to escape your day and remember the joy of falling in love– even when it's risky.
I feel really, really good about all three of my connected stories in this final phase of the McNeill Magnates series– The Forbidden Brother, Wild Wyoming Nights, and One Night Scandal. The stories stand alone, but the connections between them give readers a chance to really feel the family saga. I've written many books that I'm proud of, but I'm very excited with the way these stories came together.
What are you currently working on? What other releases do you have in the works?
My next book is One Night Scandal, available September first from Harlequin Desire, where the movie Emma is working on finally finishes production. After that, readers can look for me in the Texas Cattleman's Club series in January with The Rancher's Bargain. After that, I've got some special releases coming from Tule publishing, set in small town Texas and featuring hot baseball players!

Thanks for blogging at HJ!
Giveaway:

Two winners will receive CLAIMING HIS SECRET HEIR and FOR THE SAKE OF HIS HEIR by Joanne Rock (print for US winner, digital for INTL winner)
To enter Giveaway: Please complete the Rafflecopter form and Post a comment to this Q:

What do you think makes for a romantic gift or gesture?
Excerpt from Wild Wyoming Nights:
And no matter what her mother might think of the McNeill family, Emma trusted Carson enough to be alone with him. That was more than she could say for any man she'd met in the last three years. Was it so wrong to want to enjoy this moment of feeling like she'd made progress in her journey toward healing?
The door to her suite was open, the way she'd left it this morning. But it was clear someone had been inside. A stack of crisp white boxes rested on the brown leather sofa in the sitting area, the name of an upscale women's boutique written in block lettering on each one. The smallest of the pile was a thin, flat package, crisscrossed with bright blue ribbon.
Sticking out from the ribbon at an angle was a card with her name scrawled in bold penmanship. When she flipped it over, there was a message:
Pulling out all the stops to celebrate. If you want to set aside your boots for a few hours, I picked out some things I thought you might like.
Intrigued, Emma slid a finger under the ribbons and pulled them off. She opened the box to find a delicate platinum chain, the loops so fine they looked like lace. At the center was a pendant of diamonds in the shape of a horseshoe, the polished stones cut to refract light in every direction. Her finger trailed over the jewelry, hardly daring to believe he would give her such a gift.
She couldn't keep it, of course. But she also couldn't ignore that kind of thoughtfulness. She would wear it to dinner and enjoy the feel of it on her neck. For this brief window of time, she would celebrate the way the McNeills did—with extravagance.
A thrill shot through as she turned to see all the other gifts stacked up and waiting. Excited to see what each one held, she pulled out one beautiful thing after another. A white crepe top that looked like it would bare her midriff. A full-length black silk skirt with a daring slit up one leg. Tiny diamond hoops for her ears. Bright teal-colored high heels with straps that went around her ankles. A tiny satin drawstring bag to carry her things—black on one side and teal on the other so she could choose which to use.
There were silver combs for her hair. A designer makeup kit in a travel size.
Everything she could possibly need to feel glamorous.
It was perfect. Exciting. And the only cloud hovering over her evening was the knowledge that her mother sat alone somewhere, worried that Emma was going to be taken advantage of by the rich and powerful McNeills. What would Jane Layton say if she saw the way her daughter took her time showering and applying her makeup for a date with her host tonight? The way Emma slid into that black silk skirt and felt like the most sensual creature on earth?
No doubt, her mother would tell her to run.
But Emma had been doing that for three years straight. Tonight, she was done hiding. With the thrill of a successful stunt behind her, she hoped she had the courage to take the one risk she hadn't dared in all that time.
Excerpt. © Reprinted by permission. All rights reserved.


Book Info:
"You'll stay with me."
She can't resist the rich rancher!
Emma Layton is working in Wyoming to get away from her abusive ex. But when wealthy ranch owner Carson McNeill learns of her plight, he insists she stay with him for protection. Emma agrees—even knowing this cowboy may prove irrestible… Proximity soon leads to passion, night after night. But when Carson learns her secret connection to his family, this ride gets a whole lot wilder!
Book Links:  Amazon | B&N | iTunes | kobo | Google |


Meet the Author: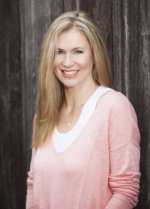 Four-time RITA finalist Joanne Rock has never met a romance sub-genre she didn't like. The author of over eighty books enjoys writing a wide range of stories, most recently focusing on sexy contemporaries and small-town family sagas. An optimist by nature and perpetual seeker of silver linings, Joanne finds romance fits her life outlook perfectly–love is worth fighting for. fter receiving her Master's degree in Literature from the University of Louisville, Joanne went on to teach writing, film, and fiction at a college level. She enjoys sharing her passion for the arts at creative writing workshops, career fairs and with aspiring writers she meets online.
Website | Facebook | Twitter | Instagram | GoodReads |