Today it is my pleasure to Welcome author
Nicole Michaels
to HJ!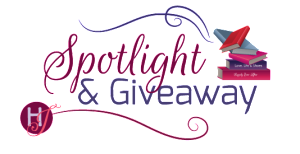 Hi Nicole and welcome to HJ! We're so excited to chat with you about your new release, Win Me Over

!
Please summarize the book for the readers here: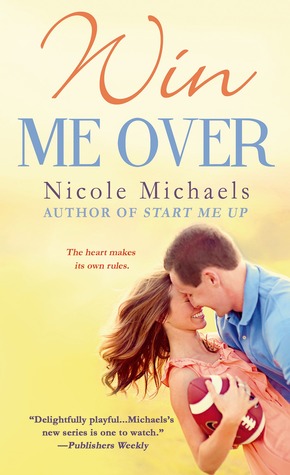 When Callie Daniels is asked to teach the high school football coach how to dance she is sure it will be a disaster, but when she lays eyes on hunky –former NFL player—Bennett Clark she can't help getting a little excited. The two of them find they enjoy spending time together, maybe more than they expected, but neither one is looking for a relationship. Just when things start to turn the corner, they are blindsided by tragedy. Callie rises to the occasion, determined to be there for the students, the community, and for Bennett. But stoic Bennett, retreats, pushing everyone away, even Callie. He has to face the reality of his past before he can let her in.

Please share the opening lines of this book:
Some people had skeletons in their closet; Callie Daniels had tiaras. Literally. Big, tacky, blinged-out tiaras. The kind that graced over-teased heads of little pageant girls, took an entire package of bobby pins to hold secure, and were so tall it was amazing they didn't tip children ass over teakettle.
Please share a few Random facts about this book…
Coach Bennett Clark has a tiny puffball of a dog that wears bows in its hair. Callie contributes to a lifestyle blog—My Perfect Little Life—where she posts recipes of delicious sweet treats. While I was writing, the song I imagined Callie and Bennett dancing to was Gravity, by John Mayer.
Please tell us a little about the characters in your book. As you wrote your protagonist was there anything about them that surprised you?
Callie is a blogger, bakery owner, and dance team coach. She burns the candle at both ends and wouldn't have it any other way. Bennett is a former quarterback turned coach after a debilitating car accident. His players are his life and he wants nothing more than to make them into well rounded human beings. I wouldn't say anything surprised me about these two, but I did enjoy the scenes where Bennett is learning to dance.
What, in your mind, distinguishes this book from other books out there in the same genre?
I've had so much fun writing this series about real characters with real-life problems. The things that stand between them aren't outrageous or super difficult to overcome, but their true to life. Relatable. Making the decision to commit to someone can be difficult, we all have our own baggage and personal struggles to deal with and I've enjoyed sharing these characters individual journey's.

The First kiss…
… doesn't necessarily end the way Bennett would like it to.

Did any scene have you crying or laughing (or blushing) while writing it?
Some laughing, but crying for sure. There is heartbreaking tragedy in this book and I couldn't help but think about how my small town suffered a similar one (worse even) a few years ago. It's amazing the way a community can come together and grieve, but also support one another.

If your book was optioned for a movie, what scene would you use for the audition of the main characters?
Probably one of the scenes relating to the tragedy. I would have to know the intense emotion could be pulled off realistically.
Callie shook her head and ran a hand through her hair. "Bennett, don't you get it? I want to be together because you're running towards me, not running from something else. I want the ugly. I want the hard, the painful, the fear. Give it to me, let me share it with you. I'm a strong girl."
"I know that, don't you think I know that?"
"No, I don't think you do. I think you carry the weight of the world on your shoulders and you need help." He turned away, but she stepped beside him and took a hold of his chin and forced his face down to hers. "Shit happens, Bennett. Accidents occur, people get hurt. Sometimes badly. Sometimes they're never the same. It's not always someone's fault. You don't have to hurt alone."
"I don't want you hurting too," he said. His voice was low and quiet, and she knew he was admitting to something real. He wanted to protect her. Protect himself.
If you could have given your characters one piece of advice before the opening pages of the book, what would it be and why?
Trust yourself and each other.

What are you currently working on? What other releases do you have planned for 2015?
I'm working on Lindsey and Derek's book, DRAW ME CLOSE. There's a small peek at their past in WIN ME OVER and I can't wait to share their story! It releases March 1st, 2016

Thanks for blogging at HJ!
Giveaway:

2 Print copies of Win Me Over by Nicole Michaels
To enter Giveaway: Please complete the Rafflecopter form and Post a comment to this Q:

The dance competition that Callie and Bennett compete in is inspired by the show Celebrity Dance Off, or as we know it in real life, Dancing With the Stars! Do you watch it? Do you watch another talent reality show? The Voice? American Idol? Are you over the trend or do you love it?
Excerpt from Win Me Over:
"Unbelievable." He ran his hand through his hair, his gaze going serious on her. "Let me make myself very clear then. I'm not participating in any dance competition and I will be having a talk with Jensen for going behind my back."
"Okay, I'll let you deal with it from here on. But you know Jensen is hoping this will be your ticket to winning some coaching award. Apparently it would be good for the entire school."
Why was she still talking? He'd said no and that he was going to talk with the principal. It could be done and done. She should walk out of there, go to practice, and forget about this mess. So why was she still goading him?
His face changed slightly, tensed. "I don't coach for my own recognition and no award given to me will change anything about my process or how I feel about what I do here. So that has no bearing on my decision."
"So you don't think that all those young men that look up to you wouldn't be proud and excited if their coach was given a huge award? Not only that but think of what you'd be teaching them about hard work and being willing to put yourself out there. Don't you want them to see that even big strong manly men can have fun, do something for a good cause? Give back to the community?" Apparently she was incapable of shutting her mouth, or not thinking about how lickable his neck looked in that dress shirt.
"Are you trying to shame me into saying yes?"
She shrugged. "Not at all. Like I said, it would be best for me if we didn't do this."
"Look who's being complicated now."
"I'm always complicated. No objections there," she said straight faced.
"Well then it's a good thing we won't be partnering because I only like easy women."
"Classy, Coach Clark." She said, loving the wince on his face the minute he'd said those unfortunate words.
Excerpts. © Reprinted by permission. All rights reserved.

Book Info:
WINNING ISN'T EVERYTHING
Callie Daniels is a singular sensation. She owns and operates her own bakery, contributes to a popular lifestyle blog, and is the dance team coach at a local high school. She lives by her own design and is much too busy to consider dating. Mr. Right will have to fit into her life when the time is right…
UNLESS YOU'RE PLAYING FOR KEEPS
Football coach Bennett Clark always plays by the rules. He knows that his new colleague Callie is off limits but she's so beautiful-and irritating!-that Bennett can't get her off his mind. She wants him to participate in a charity dance contest, and won't take no for an answer. Soon, what begins as a festive athletic endeavor turns into a heated flirtation on and off the dance floor. Could it be that the free-spirited Callie has finally found a way through Coach Clark's line of defense?
AMAZON    iTUNES  BARNES AND NOBLE    KOBO  INDIEBOUND


Meet the Author: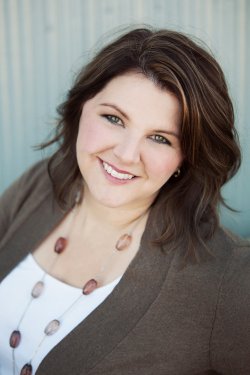 Nicole Michaels resides in a small town outside of Kansas City with her husband and three sons. When she isn't writing, she's a wedding and portrait photographer, loves to cook, and watch historical dramas or documentaries.
Connect: I'm all over the web, I'd love you to come and find me! ☺
WEBSITE    GOODREADS    TWITTER  PINTEREST INSTAGRAM