Today it is my pleasure to Welcome author
Lindsay McKenna
to HJ!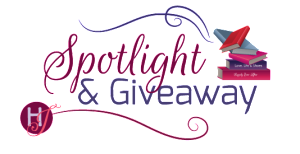 Hi Lindsay and welcome to HJ! We're so excited to chat with you about your new release, Wind River Cowboy!

Hi Sara! Thank you for having me back! Happy SPRING 😉

Please summarize the book for the readers here: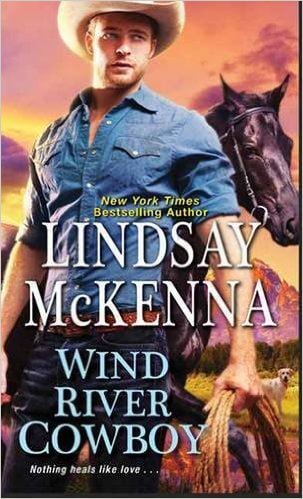 Kira Duval, US Army Special Forces, never expected to fall in love with any man while she worked with an A-team in Afghanistan. But she did. And she never let anyone, not even Weapons Sergeant, Garret Fleming know what lay in her heart for him.
She didn't know if it was reciprocal because every man on the A-team treated her like their favorite sister. They treated her as an equal and they trusted her without question. Kira knew that if there was any hint of intimacy with Garret, it would fracture the team. And there was no way she was going to do that.
But Fate has a way of intervening and their worlds explode on them during a Taliban attack. Kira saves Garret after he is wounded. In the end, they lose track of one another for three years. Broken by PTSD, Kira is out of the Army and trying to find a job at a Wyoming ranch. And again, her life turns upside down.

Please share the opening lines of this book:
"Ambush!"
Sergeant Kira Duval's earpiece rang with the warning
from Army Captain Aaron Michelson, the Special Forces
A team leader. The night was black and an RPG exploded
right in between the two Humvees they were riding in.
Please share a few Fun facts about this book…
My working title on the books was: No Tomorrow. It fit perfectly but because this was a cowboy book, it was a little too much of a downer. Frequently I choose titles that never make it through editorial, haha.
Please tell us a little about the characters in your book. As you wrote your protagonist was there anything about them that surprised you?
Garret Fleming, 28, comes from a dysfunctional family. He grew up with a drunk, abusive father who would physically beat him up as a boy and teen. At sixteen, Garret fights back and wins. The father hates him, but doesn't lay a hand on him again. He calls Garret a coward because he can't handle his PTSD when he returns home wounded. Garret leaves the house, trying to find a job but ends up using prescription drugs to drown out his anxiety from the PTSD. He hates taking meds, but there's not relief from the anxiety, which causes him to lose every job he applies for. Shay Crawford finds him in one of the plazas in Jackson Hole, homeless and penniless. He comes to the Bar C. He is the first vet she invites to the Bar C. He has been there a year and is thriving, keeping a job and finds a family.
Kira Duval, 27, becomes an Army communications expert. Her parents, Les and Elizabeth Duval, run a lumber business in northern California. She has grown up free, wild and her father taught her how to be a mechanic. Before leaving for the Army, in her late teens, she was out cutting down trees, an axman. Her mother, Elizabeth, suffers from deep depression and she died of suicide when Kira was nineteen. She went into the Army at 18, became a sergeant at 22 and at 23, was invited to try out for Special Forces. She excelled and graduated. After her enlistment is up, she finds a job at the Bar C Ranch in Wyoming that will hire only vets with PTSD. She hopes she has finally found a haven and a home.
If your book was optioned for a movie, what scene would you use for the audition of the main characters and why?
"I see." Barbara studied her in the growing silence.
"You've had it rough. This last report indicates you've run
out of money."
Shrugging, Kira said, "I've still got a little left, ma'am.
I make ends meet by translating Arabic on an internet website.
My father sent me some when I told him I got fired
from my last job." That hurt to say it, too. Her father, Les,
had wanted her to stay home to recover, but her nightmares,
the screaming, was keeping him up half the night several
times a week. Kira felt so ashamed of herself, and the fact
that she couldn't stop or control them, that she left. Her
father was a hardworking man running a lumber business
and he needed his sleep. If it wasn't for his generosity, she
would have starved by now.
"Is the stress and anxiety stopping you from holding a
job, Kira?"
Nodding, it hurt to admit it. Shame, deep and invasive,
flowed through Kira. Her stomach tightened until it felt like
a boulder was sitting in it. Barbara had requisitioned the
money for her truck trip, reserved her a motel room and
given her a food stipend to get her here because Kira
couldn't afford to do it on her own.
"Eat."
Kira forced herself to bite into the sweet apricot Danish.
"My placement team has a lead on a job for you," Barbara
said briskly, choosing a lemon Danish. "One of the things
my team is tasked with is to get returning black ops women
who have PTSD long-term employment."
Kira knew that. The team had found five jobs for her
in the past. She'd been fired from all of them. "Yes," she
whispered, unable to meet the general's eyes. She'd failed
What do you want people to take away from reading this book?
That love is the greatest healer of them all. No matter how down a person is, when a person allows another to help them, it creates a bridge to one another's hearts.
What are you currently working on? What other releases do you have planned for 2017?
On May 23, DREAM OF ME, Novella 4B1, will be released. This is the sequel to BROKEN DREAMS, Book 4 of the Delos Series. Readers will get to 'catch up' with Alexa Culver and Gage Hunter. It will be available in ebook, paperback and audio (Tantor Media).
Sex traffickers focus on kidnapping Alexa Culver. Can Gage stop his fiancee` from being captured or will it be too late?

Thanks for blogging at HJ!
Giveaway:

One paperback of Wind River Cowboy, autographed by Lindsay McKenna. Plus some fabulous and sexy bookmarks! USA only.
To enter Giveaway: Please complete the Rafflecopter form and Post a comment to this Q:

Have you ever fallen in love with someone and couldn't let them know?
Excerpt from Wind River Cowboy:
"Ambush!"

Sergeant Kira Duval's earpiece rang with the warning
from Army Captain Aaron Michelson, the Special Forces
A team leader. The night was black and an RPG exploded
right in between the two Humvees they were riding in. The
twelve-person team halted and all hell broke loose.
Kira exited the vehicle, hearing the hollow thunk of
another RPG being fired in their direction. She heard more
orders in her earpiece as she threw herself on the muddy
Afghan ground, hands over her head, mouth open.

The night erupted into red, yellow and orange flames as
the second RPG hit the first Humvee, which Aaron was
in. She wanted to scream, but the blast lifted her off the
ground, hurling her several feet, and she started rolling to
minimize the impact. Keeping her mouth open to equalize
the pressure between her lungs and the outside air so they
wouldn't melt into jelly, Kira had the M4 strapped in a harness
across her chest. She fell hard on her side, the weapon
jamming into her rib cage, making her cry out.

Another explosion erupted. Her eardrums were pounded.
The pain in them caused her to grunt. The shouts, screams
and orders roared into her head. She saw dark shadows
exiting her Humvee, the other four men trying to escape
and run for cover.

Someone jerked her up by the shoulder of her uniform
harness, dragging her along, heading for a group of shadowy
rocks. Gasping, Kira struggled and then lunged to her
feet with the help of Sergeant Garret Fleming, who was at
her side. He was screaming into his mic for the four operators,
ordering them to get to the safety of the rock fortress
just ahead of them.

Another RPG was fired. AK-47 fire was like a fusillade
slamming into the escaping Special Forces survivors. Kira
didn't have time to cry. The first Humvee was twisted
metal, flames roaring into the dark sky, sending long, dancing
shadows across the muddy soil. She slipped, but Garret
kept a tight gloved hand on her uniform, keeping her on her
feet as they raced three hundred yards to safety. They had
to get cover or they were all dead.

Her mind spun. There had been six men in that first
Humvee. Had any of them made it out? She heard Garret
yelling into the mic for Captain Michelson, but there was
no answer from their leader. Oh, God! She'd lived with this
team for three years. Each of these men were like beloved
brothers to her. They couldn't be dead. The just couldn't!

Sobbing, tears burning in her eyes, Garret suddenly
went down. She heard him curse. He released her shoulder,
sending her spinning and falling to the left of him. Bullets
were digging up mud all around them, geyser spouts flung
into the air. They were not only ambushed but surrounded
on half of the area where they were scrambling to find
cover. Landing hard on her knees, she twisted around, the
mud making everything slippery. Kira saw the shadows
of two other A team members running in their direction.
Bullets mowed them down. Screaming, Kira lunged for
Garret, who was grabbing his left leg, blood spurting from
his calf.

Just as she reached Garret on her hands and knees, a
second bullet struck him in the head. He suddenly collapsed,
lifeless, on the ground.

No! I love him! You can't kill him! You can't!

Kira grabbed Garret's shoulder. The man was six foot
two inches tall, two hundred and twenty pounds without
counting the seventy pounds of gear he wore on his body.
Jerking at him, she managed to get to her feet. Adrenaline
gave her the strength of two men and she hauled Garret
behind the rocks that stood five to ten feet tall in a semicircle
around them. She called for their 18 Delta medics.
No answer from either of them. There were two on each
team. Were they both dead?

No!
Excerpt. © Reprinted by permission. All rights reserved.

Book Info:
McKenna's latest Wind River romance is a tribute to vets and a love letter to the wild beauty of Wyoming. A fast-paced narrative, a slow-building unrequited love finally realized and an emotionally heartrending wounded warrior couple combine to make it a winner. McKenna poignantly showcases the trials of our returning vets, and that makes it a must-read.
One of only two survivors of a Taliban ambush in Afghanistan, suffering from flashbacks and PTSD, Kira Duval, now a civilian, is not assimilating well. As a last resort, she accepts a job on a Wyoming ranch that welcomes ex-soldiers, where she comes face-to-face with the other survivor, the man she secretly loves. The Bar C Ranch has been Garrett Fleming's salvation, and now that he's reunited with the woman he's desired from afar, he should be happy, but instead he wonders if happiness is even possible for them. (ZEBRA, Mar., 384 pp., $7.99)
Book Links:


Meet the Author: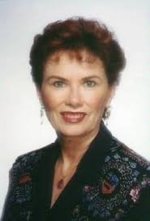 A U.S. Navy veteran, Lindsay McKenna was a meteorologist while serving her country. A pioneer of the military romance genre in 1993 with Captive of Fate. Her heart and focus is on honoring our military men and women. Creator of the Wind River Valley Series for Kensington Books, she writes emotionally and romantically intense suspense stories. She is also the creator of the DELOS Series, a family saga/series that is romantic suspense. Visit her online at her website for monthly newsletter, contest, and so much more www.lindsaymckenna.com.
Website