Today it is my pleasure to welcome romance author

Leesa Bow

to HJ!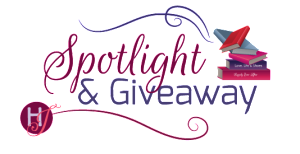 Five Fun facts about Leesa Bow.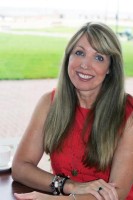 1. I met Natalie Portman in Los Angeles with my daughter as her 'Make A Wish' in 2012. Natalie is the most beautiful woman; in personality and appearance, I've ever met.
2. I only read happily-ever-after romance.
3. I love butterflies and love the meaning behind them. I started to admire butterflies when my daughter was sick and felt they held an element of hope. One day I'd like to visit the Amazon rainforest to see the blue morpho butterfly.
4. I won a holiday to Los Angeles in 1999 worth $90 000! It was the most incredible experience staying at a condo on Malibu Beach, limousine transfers, dining at fancy restaurants, a maid and other VIP dates. We remain friends with the most amazing personal trainer Kris. His fresh outlook on life was addictive.
5. I hate spiders.
About Winning the Player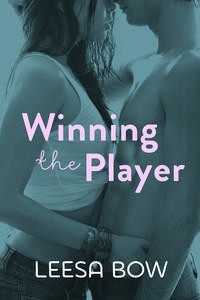 When injury destroyed her dream of playing college basketball, Aubree Taylor fled overseas. Now she's finally home again and ready to move on with her life. Until she runs into Hunter Stone on her first night out, the only guy who's ever meant anything to her – and the last person she wants to see.
Since she ran out on him two years ago, Hunter hasn't been able to get Aubree off his mind. The sexy football star has had girls all over him for years, but Aubree is the only one to have ever seen behind the cocky persona he puts on for the crowd.
Despite her attempts to keep her distance, Aubree is unable to resist the strong attraction between them and it isn't long before they fall into a passionate relationship. She has never been afraid of a challenge, but Hunter's arrogance and inablity to trust are testing her to her limits. Aubree must decide whether to follow her heart and lower her guard…or risk losing the best thing that's ever happened to her.
Five fun facts about Winning the Player.
1. Aubree had her heart set on a champagne ball gown for the Brownlow medal although it wasn't available in her size. She discovered the gown while shopping with Maddy on King William Road. The red gown she wore was a better choice and she glowed in a way Julia Roberts did in Pretty Woman.
2. When Aubree first took off overseas, she visited the American college that she hoped to secure a basketball scholarship. It unleashed more heartbreak for her.
3. Maddy and Aubree had planned a working holiday to the Greek Islands before Aubree's romance with Hunter.
4. Hunter's favourite pasta meal before a game is spaghetti marinara.
5. Aubree's favourite piece of clothing is a grey hoodie.
GIVEAWAY:

ebook of WINNING THE PLAYER 
To enter Giveaway: Please complete the Rafflecopter form and post a comment to this Q:

If you were to choose a current sports star, who does Hunter most remind you of and why?
EXCERPT:
'ID.' A beady-eyed security guard held out his hand. I handed over my driver's licence, stepped back and waited.
'Name?'
'Aubree Taylor.'
He stared longer than necessary and I wished I'd taken the time to apply makeup. For God's sake, I'm almost twenty-one. Do I really look underage? If he declines my entry based on the fact I don't look as though I'm trying to pick up —
'Date of birth?' He scratched the side of his jaw.
'Come on,' my best friend interrupted. 'Give her a break. She's been away travelling for two years and we want a drink to celebrate her homecoming. Her hair is longer, and it's darker than the photo because —'
'Maddy, it's fine.' A shiver ran down my spine and it wasn't just from the icy wind. It was this place. I inhaled the cold night air heavy with salt, and waited.
'Go ahead.' He shoved the card in to my hand and unlatched the rope. Heels echoed off the wooden floor as we weaved around the room towards the entrance of the Shores nightclub. My gaze followed the white walls and despite the dim light recognised the same outback artwork from the last time I was here.
'Nothing's changed in —'
'A bloody long time,' Maddy finished.
My stomach tightened at remembering the last time. I looked to the stairs to the iron-balustrade balcony where I'd made my big mistake. My guard shot up, blocking the memory. I focused instead on faces in the crowd and burrowed between girls modelling tacky long lashes.
'Come on, it's my shout. Let's head to the upstairs bar.' Maddy grabbed my hand and yanked me in line behind her.
I had never liked the upstairs bar where football players, who thought they were someone, congregated. This bar was famous for 'picking up'. Guys got what they wanted—no strings attached—and girls bragged to their friends the following day. I failed to understand why females thought sleeping with a sports star for one night presented bragging rights. Two years ago I vowed not to become a notch on a football player's belt, promising myself I deserved better because I'd almost slipped up.