Today it is my pleasure to Welcome author
Soraya M. Lane
to HJ!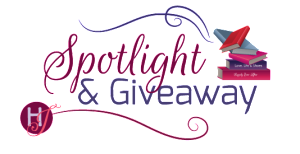 Hi Soraya and welcome to HJ! We're so excited to chat with you about your new release, Wives of War

!


Thanks so much for having me here! I'm really excited to be talking about Wives of War with all your followers.

Please summarize the book for the readers here: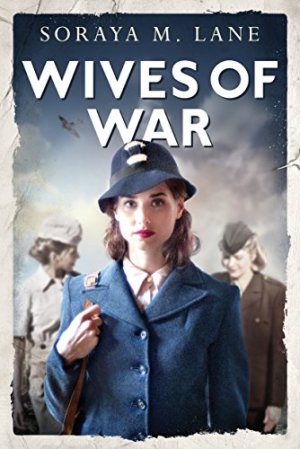 Wives of War is a story that's been in my head for a very long time… It's a World War II story about three young women who are sent as nurses to France, who become firm friends due to their shared experiences. They are very different women and cope with the pressures of war and nursing in their own way, and the story is one of friendship, love, sacrifice and heartbreak.

What's your favorite line(s) from the book?:
Oh this is such a tough question!! Can I pick two? My first is a funny sentence in a serious moment:
"If she died tonight at the mercy of an enemy submarine,she would at least have James in her heart and chocolate on her lips."

The other is a tender moment between Lucy and her love interest…

"Unless I die in a field out there or end up in another burning ambulance with no Lucy to rescue me, I promise that I will find you. One day, somehow, I will find you."
When you sat down to start this book, what was the biggest challenge you faced? What were you most excited about?
The biggest challenge in this story was the research involved. I had a research assistant to help me at the beginning, but weaving factual historical information into a fictional story was definitely a challenge. I was most excited about writing a story that had been in my head for such a long time, and really exploring the challenges these young women faced during such a difficult time.
Please tell us a little about the characters in your book. As you wrote your protagonist was there anything about them that surprised you?
I have three main characters in this story – Scarlet, Ellie and Lucy. They all surprised me in different ways, because they were all such unique characters. Lucy surprised me because she was so incredibly strong and resilience, Scarlet surprised me with her feelings and how she dealt with searching for her fiancé, and Ellie, well, Ellie struggled with her work more than I would have expected in the beginning.
What have you learned about your own writing process/you as an author while writing this book?
I learnt to trust my instincts and just keep writing even when the going was tough! I also had to trust that, moving into more women's fiction (I've primarily written contemporary romance in the past) I was capable of writing a different story and weaving multiple main characters into the book.

The First kiss…
Well this is tricky, because I have three lead female characters! I'm going to pick Scarlet's first kiss…
James moved fast, so quickly she didn't know what was happening, not immediately. One hand was still on her wrist, but the other touched her cheek, palm flat to her skin as his body moved half over hers, lips soft when he kissed her. It was the barest of touches, the connection only lasting seconds, but it was all Scarlet needed to tell her that she was in trouble.
"Maybe it's the war, not knowing whether I'll live to come home," James murmured against her lips. "Or maybe it's the fact that from the moment I laid eyes on you, the only thing I've been able to think about is you."
Scarlet waited, her breath shallow, lips parted. She wanted him to kiss her again so badly, wanted him to touch her, yet at the same time she felt like a traitor, knew she was doing the wrong thing. She should have pushed him away, told him not to touch her ever again.
"James…" She put her hand to his chest, wanted to push him back.
"Tell me it's not what you want and I won't do it again," he whispered. "I won't do something you don't want."
She hesitated, couldn't tell a lie when she so blatantly felt the opposite. Instead she dropped her gaze to his lips–gave him permission.
His kiss was rougher this time, more urgent, not the sweet press of lips like the first one. It made Scarlet feel alive, made a tremor run down her spine, made her want more.
Did any scene have you crying or laughing (or blushing) while writing it?
I actually felt very emotional writing the scenes when the nurses land in Normandy (France), and also when I was writing scenes about injured soldiers and the main characters saying goodbye to the men they loved.
Here's one that really made me emotional:
"The soldiers returned and she stood, holding Jack's hand still until the very last moment, until their fingers slid from one another's and her hand was left cold. She clutched it to her chest, wrapping its icy touch around her.
"Men, I need pen and paper."
She knew that even when she took the pen from one of them, hand shaking as she scrawled her address, she still wouldn't believe that he'd ever come for her. She'd be a nurse he'd smile about, think of fondly, but there was no possible way this handsome American officer was ever going to come to London in search of her. Every breath in her body hoped it was so, but she wasn't stupid and she certainly wasn't naive.
She loved a man she'd never, ever lay eyes upon again, and it hurt.
If your book was optioned for a movie, what scene would you use for the audition of the main characters?
Ooooh that's such a great question! I'd probably use the scene when Ellie and Scarlet first arrive in France via ship…
She put on her Mae West, their nickname for the bulky life vests they had to wear. She knew what she had to do next, they'd been briefed already, but it was still daunting. When it was her turn, she passed her bag to one sergeant to be taken over the side, then took a deep breath before approaching the edge of the boat. Only her breath didn't come back out, stuck in her lungs as a wave of terror to rival any ocean wave washed over her, clogging in her throat.
"Don't look down and keep going!" she was told, the sergeant's words managing to unfreeze her. "Don't look down," he repeated as she started to climb towards the landing craft.
Cold sea spray stung her cheeks, wetting her hair and her clothes. But she kept going, didn't stop, didn't look down.
Readers should read this book….
If they enjoy historical women's fiction/romance novels that include friendship, love and sacrifice.

What are you currently working on? What are your up-coming releases?
I'm currently working on my next historical novel, Hearts of Resistance. That book will be out in January, and will appeal to the same audience as Wives of War. It's set in WWII and follows the friendship and journey of three women from very different backgrounds (and countries) who join the resistance in France. Once again it covers friendship, war and love.

Thanks for blogging at HJ!
Giveaway:

Two kindle edition copies of Wives of War (open to all countries). These will be gifted via Amazon.com
To enter Giveaway: Please complete the Rafflecopter form and Post a comment to this Q:

Do you enjoy reading about multiple heroines or would you prefer to follow only one main character?
Excerpt from Wives of War:
The other girls laughed and Ellie linked her arms through theirs, taking a big lungful of air. It was cold and dreary outside, but something inside of her was finally starting to thaw.
"I don't know where I'd be without you two," she confessed.
"Bored, that's where you'd be," Lucy quipped.
Scarlet dropped her head to Ellie's shoulder for a moment, and Ellie knew that despite all the jokes, her friends felt the same. They'd looked after in her darkest moments — time that she'd been so sleep-deprived and tormented by her thoughts, she didn't know how she'd have survived without them.
"I think today you'll finally see how much you mean to Spencer," Scarlet said in a low voice.
"If I manage to get a bath first, you mean?"
Ellie and Scarlet burst out laughing at the same time.
"Hey, I wasn't going to say anything, but let's be honest. I wouldn't' let a man near me right now!" Lucy giggled.
"Even your gorgeous soldier?" Scarlet asked, still laughing.
"One whiff of me and he'd probably lose his memory all over again."
Ellie burst out laughing. "You girls," she muttered, shaking her head. "Heavens, I'd forgotten how good it was to laugh."
Excerpts. © Reprinted by permission. All rights reserved.

Book Info:
London, 1944. Two young nurses meet at a train station with a common purpose: to join the war effort. Scarlet longs for the chance to find her missing fiancé, Thomas, and to prove to her family—and to herself—that she's stronger than everybody thinks. Nursing is in Ellie's blood, but her humble background is vastly different from Scarlet's privileged upbringing. Though Ellie puts on a brave face, she's just as nervous as Scarlet about what awaits them in France.
In Normandy, the two friends soon encounter the seemingly unflappable Lucy. Scarlet and Ellie are in awe of her courage and competence, but the experienced nurse is well aware of the dangers of the job they've chosen—and even she is terrified they won't make it home alive.
Pushed to their limits by the brutality of a world at war, Scarlet, Ellie and Lucy will need to rely on each other—and the power of their friendship—to survive.
Meet the Author: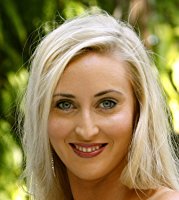 Soraya M. Lane graduated with a law degree before realising that law wasn't the career for her and that her future was in writing. She is the author of historical and contemporary women's fiction, and her most recent historical novel, Voyage of the Heart, was an Amazon bestseller.
Soraya lives on a small farm in her native New Zealand with her husband, their two young sons and a collection of four-legged friends. When she's not writing, she loves to be outside playing make-believe with her children or snuggled up inside reading.
Website | Facebook | Twitter |