Today it is my pleasure to Welcome author
Tessa Bailey
to HJ!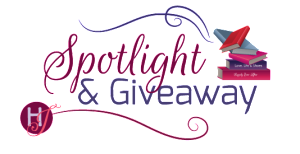 Hi Tessa Bailey and welcome to HJ! We're so excited to chat with you about your new release, Worked Up!
Please summarize the book for the readers here:
Tell us about the book with this fun little challenge using the title of the book: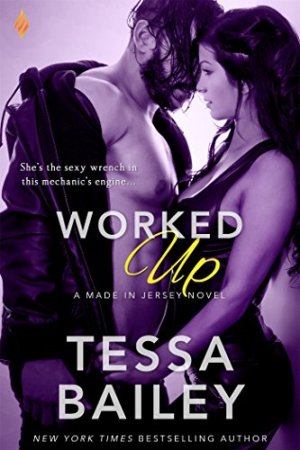 Wave of heat
Out of towner
Ride home
Kissing
Explosion
Dun-dun-dun
U don't know what you have until it's gone
Perfection
and so on…

Please share the opening lines of this book:
It was the type of place Samantha Waverly usually avoided. Precisely why she was going in. As always, when Sam encountered a dose of inconvenient nerves—a frequent occurrence of late—she reached into her brown leather satchel and ran a thumb over the spiraling metal holding her sketchpad together.
Please share a few Fun facts about this book…
The hero and heroine are both commitment-phobes.
The hero lives with his four divorcee sisters—they were inspired by Mark Wahlberg's sisters in The Fighter.
The heroine sketches everyone she meets as a character, like a superhero or a sea captain.
Duke, my hero, is a Pouty Man Bear (PMB), which is a description that originated in my FB reader's group describing big, husky men with extra meat.
There is some hot role-play that takes place in a hotel room.
Was there a scene in this book that was harder to write than others?
Yes! There is a scene where the hero leaves to do something dangerous. Before he goes, he finally tells the heroine how he feels. This is his parting line:
"On a scale from one to ten, how you feeling about me?" He pounded his chest, dead center. "Right here. Right now. Don't think about it."
What do you want people to take away from reading this book?
A swoony feeling, a smile, a light heart…and the need for ice water.
Thanks for blogging at HJ!
Giveaway:

$50 Amazon giftcard
To enter Giveaway: Please complete the Rafflecopter form and Post a comment to this Q:

It's always the gruff, stoic men that make the biggest impact on me! If you had to pick between a bold, possessive, flashy millionaire and a reserved, gruff, possessive blue collar man….who would win you over?
Book Info:
Factory mechanic Duke Crawford just wants to watch SportsCenter in peace. Unfortunately, living with four divorcee sisters doesn't provide much silence, nor does it change his stance on relationships. But when a fellow commitment-phobe stumbles into his life, getting him good and worked up, he can't deny his protective instincts.
Samantha Waverly's brother just put her in an impossible situation. The only way out? Marry huge, gruff, gladiator look-alike Duke—for show, of course. She doesn't make promises—she knows too well how easily they can be broken—and this is no exception.
As the blistering attraction between them grows, the lines around the no-strings relationship blur. But Duke and Samantha's marriage is only for show…or is it?
Book Links:


Meet the Author: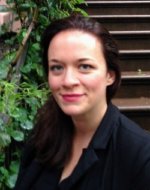 Tessa Bailey is originally from Carlsbad, California. The day after high school graduation, she packed her yearbook, ripped jeans and laptop, driving cross-country to New York City in under four days.
Her most valuable life experiences were learned thereafter while waitressing at K-Dees, a Manhattan pub owned by her uncle. Inside those four walls, she met her husband, best friend and discovered the magic of classic rock, managing to put herself through Kingsborough Community College and the English program at Pace University at the same time. Several stunted attempts to enter the work force as a journalist followed, but romance writing continued to demand her attention.
She now lives in Long Island, New York with her husband of nine years and four-year-old daughter. Although she is severely sleep-deprived, she is incredibly happy to be living her dream of writing about people falling in love.
Website | Facebook | Instagram |