Today it is my pleasure to Welcome author
Lori Foster
to HJ!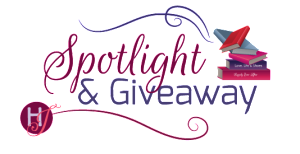 Hi Lori and welcome to HJ! We're so excited to chat with you about your new release, Worth the Wait!
Please summarize the book for the readers here: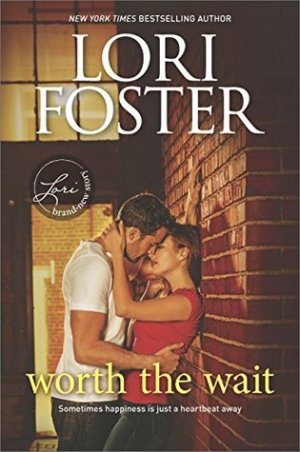 Hmmm. I'm terrible at synopsizing my work! Always have been. I'd say it's a small town story about starting over, learning to trust again, finding the "right" one (who isn't always the first) mixed with sexiness and some fun.

Please share the opening lines of this book:
Five o'clock on Friday and Hogan Guthrie found himself smiling in anticipation as he closed the books on his work and powered down his computer. He could work from home, and sometimes did, but the scope of the new client meant some coordinating with other employees. For a week now he'd spent hours at the desk for his usual nine-to-five shift, poring over past records and updating them to a better, more cohesive platform.
Please share a few Fun facts about this book…
I had to research country music! I listen to hard rock, which left me clueless about country artists, favorite songs, etc… I did some of my work searching online, but also relied heavily on my Facebook followers to help fill me in.
The name of the restaurant in the book was taken from a local band that I've seen perform at the marina. (They were fabulous!)
At a recent booksigning, I met "Joni," one of my Facebook followers. She knew that I'd taken names for my characters from those women who posted online, so she knew a slightly terrible secondary character was her namesake. 😀 I assured her that all similarities ended with the name. (If/when you read it and meet Hogan's boss, Joni, you'll understand!)
Please tell us a little about the characters in your book. As you wrote your protagonist was there anything about them that surprised you?
The two main characters are Hogan and Violet. Both were originally introduced in DON'T TEMPT ME as secondary characters, but they take the lead in WORTH THE WAIT.
To me, Hogan is realistic. A lot of people go through devastating marital problems, and in real life there's rarely any satisfying resolution. It takes a truly special person to overcome those difficult life lessons.
Violet is that type of person who, through hard work, honesty, and a no-nonsense approach, can heal even the most damaged heart. In some ways, just by letting Hogan help lighten her own load, she won him over. 😊 To me, it's all about sharing.
If your book was optioned for a movie, what scene would you use for the audition of the main characters and why?
My favorite scene was the last, and I hate to spoil things for readers. Let's just say there's a display of musical manliness. (Keep in mind that Colt is Hogan's son.)
Snippet: Until Hogan started for the stage, she hadn't realized that he wore cowboy boots.
Putting a hand over her mouth, she laughed. What in the world!
Bounding onto the low stage and smiling toward Violet, he said into the mic, "She said yes."
The cheers erupted into a deafening roar.
Colt came to stand beside her. He wore a cowboy hat and boots, too. Putting his arm around her, he said, "I'm glad you'll be official, Violet."
She nodded and whispered, "Me, too."
The music started, and other than moving away from the mic, Hogan stayed put.
Nathan and the Drunken Monkeys started playing.
Her eyes widened. "I recognize that song!"
"Good." Colt kissed her cheek, stripped off his shirt and headed for the stage.
While signing, "Save a Horse, Ride a Cowboy," Nathan unbuttoned his shirt, shrugged it off, and donned his own hat.
What do you want people to take away from reading this book?
My sole purpose in any story is to entertain. If I accomplish that, I've done my job.
What are you currently working on? What other releases do you have planned for 2017?
I just recently finished FAST BURN, which is book 4 in the Body Armor series.
CLOSE CONTACT, the 3rd book in the series, will release Nov 28th, and FAST BURN is out in April.
Now I'm starting on a brand new series, and I'm super excited to dive in!

Thanks for blogging at HJ!
Giveaway:

2 Print copies of WORTH THE WAIT(The Guthrie Brothers) by Lori Foster.
To enter Giveaway: Please complete the Rafflecopter form and Post a comment to this Q:

What was the first book you read of mine? How many have you read, and/or how long have you been reading me? I've been around a while.
Excerpt from Worth the Wait:
He grabbed his keys and helmet, yelled a goodbye to Colt and headed out the door to his bike. The late-August evening hit his face like an open oven.
As he rode, the sweltering air tore across his face and he loved it. Sure, he'd first gotten the bike to indulge some idea of being a rebel with a "fuck you" attitude, as if that could make up for the past year of hell. He was over that now, mostly anyway, but he still loved the bike.
A few minutes later he pulled into the already-crowded lot of Screwy Louie's, the town's most popular diner. Accountant by day, Hogan thought as he strode in, barbecue master by night.
He stored his helmet and keys in a locker, found a stiff white apron and greeted the others who worked the evening weekend shift with him.
When he didn't see Violet bustling about as was her usual preference, he stopped one of the waitresses. "Where is she?"
Knowing exactly who he meant, the girl said, sotto voce, "Back office," and added, "I think she's sick."
Frowning, Hogan started his massive grills so they could heat, took the racks of previously prepared ribs from the industrial refrigerators, and then headed for the tiny office at the back of the building.
He and Violet had an understanding of sorts. He wanted her; she resisted. He didn't make it easy on her, and she didn't give him any leeway. So far, the cat and mouse game had been fun. He was still patient.
And still very determined.
It didn't matter that he also worked for Violet; since this was a part-time job, not his career, the usual issue of mixing work with pleasure didn't apply.
Grinning, he rapped his knuckles against the door and opened it.
With her rich red hair fanned out around her on the surface of the cluttered desk, Violet rested her head on her folded arms. Without looking up, she asked, "What do you want, Hogan?"
"How'd you know it was me?"
She tipped her face and one vivid blue eye peeked up at him through that fall of incredible hair. "Honey," she drawled, "I know the sound of your walk, the way that you knock, and I know your scent."
His brows lifted. "My scent?"
Sitting back with a grumpy sigh, she asked again, "What'd you want?"
Ignoring her mean mood, he said, "Besides you?" He heard her growl and his grin widened. "Why are you in here moping? Late night yesterday?"
"Yes."
Before he could get jealous over that, she gestured at the scattered papers. "I fired my accountant, the miserable bastard."
"Why?"
"None of your business. But now the accounts have piled up. I despise paperwork—you know that. I worked on it off and on all day yesterday and a big chunk of today, but I'm still not done."
God, he loved her twangy voice, the way she drawled her words.
She gathered the papers together into a file and closed it, then stood to tuck it into an old metal file cabinet.
Her office was ancient and Hogan suspected her accountant's ideas might have been, as well. Hesitating to overstep, or to take on more work, he asked, "Anything I can help with?"
"You already are, darlin'. Your ribs are a huge hit." Using both hands, she finger-combed her hair into a high ponytail, then secured it with a cloth-covered rubber band that she pulled from her wrist. "I'm even looking into buying a special oven so you can keep it going through the winter months."
Standing in the doorway, blocking her exit, he asked, "Who said I want to be here in the winter months?"
"You're not stupid. You know you were born to do this."
Since he'd recently thought the same thing, he said, "I don't mind grilling in the snow."
With a seductive smile teasing her lips, she sidled closer and patted his face. "If you ever decide to give up that stuffy shirt and tie during the week, I'd hire you full-time in a hot minute." Her warm fingertips trailed down his neck, his chest and away. "Customers would love it, and I bet you'd make more in tips than you do sitting in an office."
Paying no attention to the job offer, Hogan caught her wrist. "You just love playing with fire, don't you?"
With her gaze on his mouth, she whispered, "You got those ribs ready, yet?"
"I just got here."
"Best get a move on then." She ducked past him.
Sometimes, Hogan thought as he watched her sashay away, Violent deliberately distracted him. Why? If she truly didn't want to get physical, why taunt him?
He glanced back at that file cabinet and wondered again about her accounting.
Excerpt. © Reprinted by permission. All rights reserved.


Book Info:
Ready or not…love will find a way
Single dad Hogan Guthrie is getting his life back on track, and working as the "barbecue master" at a local diner is just a temporary detour. He and restaurant owner Violet Shaw constantly butt heads…until one night they end up mingling other parts instead. Hogan thought he had the recipe for happiness all figured out. But loyal, carefree Violet is daring him to trust his impulses…and see just how sweet small-town living—and loving—can be.
Nathan Hawley traded his SWAT team credentials for a sheriff's badge, but a gorgeous new neighbor is shaking up his orderly life. Nathan has a hunch there's more to Brooklin Sweet than meets the eye—but given her caution about getting involved, he has his work cut out for him. Still, there's something about the elusive beauty Nathan can't walk away from—and helping her come to terms with her past might pave the way to the future they both secretly long for.
Book Links:


Meet the Author: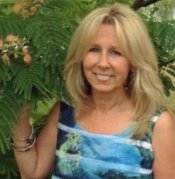 Lori Foster is a New York Times and USA Today bestselling author with books from a variety of publishers, including Berkley/Jove, Kensington, St. Martin's, Harlequin and Silhouette. Lori has been a recipient of the prestigious RT Book Reviews Career Achievement Award for Series Romantic Fantasy and for Contemporary Romance.
Lori believes it's important to give back to the community as much as possible, and for that reason she ran special contests in conjunction with a publisher, facilitating many first sales for new authors. She routinely organizes events among authors and readers to gather donations for various organizations.
Lori hosts a very special annual "Reader & Author" event in West Chester, Ohio. Proceeds from the event have benefited many worthy causes, including the Hamilton County YWCA Battered Women's Shelter, the Animal Adoption Foundation, The Conductive Learning Center for children with spina bifida and cerebral palsy, and The One Way Farm, Children's Home.
Website | Facebook | Twitter