Today it is my pleasure to Welcome author
Liz Talley
to HJ!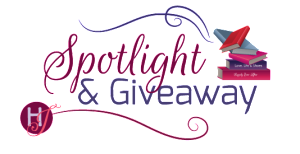 Hi Liz and welcome to HJ! We're so excited to chat with you about your new release, Wrong Bed Christmas!
Hi! I'm so happy to be here and share this spicy, fun read with everyone!

Please summarize the book for the readers here: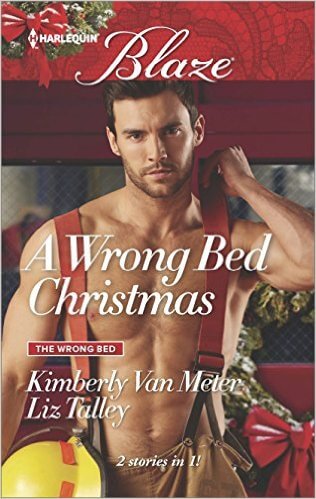 Wrong Bed Christmas is a two-in-one book that includes two connected novellas. My story "Where There's Smoke" involves the best friend of the heroine from the first story and her brother. Emma is a literature professor who has moved closer to her high school best friend Alexis. Growing up, Emma had a huge crush on Alexis' older brother Erik and when he accidently climbs naked into bed with her while she's staying with her friend, she finds the ardor for the sexy firefighter hasn't been dampened by time. Erik is a captain in the Greeley, Colorado FD and remember Emma as the awkward, shy friend of his sister, not the gorgeous, grown up woman in his bed. After a crazy mix-up, Erik ends up driving Emma to her parents and taking a back road turns into an adventure involving an abandoned cabin, tequila and a single bed to share for warmth.

Please share the opening lines of this book:
ERIK MATHESON HAD fought a lot of fires, but he'd never been so damn tired before. Of course, a three-alarm blaze in an apartment complex was a rarity in the small town an hour north of Denver. And he was usually better rested before hitting his shift.
Please share a few Fun facts about this book…
Hmmm….well, Emma caught Erik making out with his girlfriend in the swimming pool in high school which fueled her attraction for her friend's older brother
Emma pretends to be bad at poker….but she isn't. She's really good and Erik pays the price
Emma and Erik try to put a puzzle together before they find the tequila and playing cards
Erik actually thinks fuzzy socks and puppy pajamas are sexy…at least on Emma.
This book was written in three weeks and the editor gave no edits. First for this author 🙂
If your book was optioned for a movie, what scene would you use for the audition of the main characters and why?
I love the sexy strip poker because it reveals a lot about the characters and it's got fun banter. I love a woman who can turn the tables on a guy.
AN HOUR LATER, Erik was down to his Calvin Kleins.
Emma, however, had only lost her pants. Even the fluffy wool socks stayed on her feet. And damn if she didn't look sexy in that sweater and fluffy socks.
"How did this happen?" he asked, truly baffled. He was good at poker. Really good. "You must be the luckiest woman I've ever met."
"Or really good at five card draw," she said as she shuffled the cards and eyed his naked chest. "And from where I'm sitting, the view is very nice."
"Oh, now the cardsharp gets flirty," he said, lifting the tequila and taking a swig.
"Hey, I sang a burlesque tune when you took off your pants," she said.
And she had. Her green eyes had sparkled like emeralds in the light of the fire as she ba-ba-ba-da-dummed him as he unbuttoned his Levi's and shimmied out of them.
What do you want people to take away from reading this book?
That it's the perfect read for a time-challenged holiday. It's fun, sexy, flirty and sensual and doesn't require a huge investment because it's shorter. I also love how the two stories tie together. Kimberly and I have very different voices and visions of our characters yet still they go together nicely.
What are you currently working on? What other releases do you have planned for 2015?
Currently I just completed proposals for book 3 and 4 of the Morning Glory series which debuts this May with Charmingly Yours. The series is set in Morning Glory, Mississippi, but takes the three friends – Rosemary, Jess and Eden – to new places when they try to live out the wishes of their dear friend who succumbs to cervical cancer. There's plenty of sweetness, adventure and, of course, sexy fun with romantic guys. I'm very excited about it.
In February I have my first full-length Blaze release with Cowboy Crush. I like that it's still very "me" while still being sultry by Blaze standards.

Thanks for blogging at HJ!
Giveaway:

I'll be happy to give away three copies of WRONG BED CHRISTMAS to US and Canada commenters.
To enter Giveaway: Please complete the Rafflecopter form and Post a comment to this Q:

So if you could get stranded overnight in a cabin during an ice/snow storm with anyone, who would it be?
Excerpt from Wrong Bed Christmas:
EMMA COULDN'T BELIEVE she'd made the first move.
She'd slept for a good fifteen or twenty minutes while Erik waited on the fire. But when he'd sneaked into bed, she'd felt him…this time. A night ago, at his house, she'd been so unaware and so tired from moving, she hadn't felt him climb into bed. But tonight, she had a hyperaware thing going on. She'd thought about it for a few minutes, faking sleep.
Her mind kept flipping back to all those times she'd clammed up when he was around, tongue-tied and gauche. A girl who didn't think she was worthy of a stud like Erik. So many opportunities to talk to him, to flirt even, washed away because she was too afraid to be vulnerable. Even last night, when he'd climbed into his bed naked, she'd acted shy. But she wasn't that woman anymore, damn it.
She'd grown, gained her wings and thanks to Alexis, she had started asserting herself.
Okay, this was truly the bravest she'd ever been.
But when she'd thought about going back to the real world, without taking the opportunity to be with Erik, she felt disappointed in herself. She knew he wanted her. And she wanted him. So what was the big deal? Fear that their virtually nonexistent relationship might be damaged? Fear that Alexis might get miffed?
No.
None of that was reason enough to pass up what she'd always dreamed about.
Being Erik Matheson's girl…for at least one night.
So now she lay beneath him, looking up at the sexiest man she'd ever seen—she lifted her hand and caressed his cheek.
"You're so damn beautiful, Emma," he said.
She couldn't see his eyes, but she felt him take her in. Her pulse sped up and her breathing amped. "Kiss me. Please."
Erik lowered his head and nipped her lower lip with his teeth. It was erotic, making her nipples harden and liquid heat pool inside her. Then ever so softly he traced her bottom lip with his tongue. "Mmm, you taste good, Em."
"I brushed," she whispered.
A flash of white teeth and then he lowered his head again. This time he pressed his lips against hers, light as an angel's kiss.
She moaned and lifted her head.
"Oh no, sweet girl. I want to take my time with you. I want to tease you, drive you crazy, until you beg. Will you beg me, Emma?"
Emma nearly lost her breath. She'd imagined Erik as her lover many times before, but she'd never guessed he'd be so…erotic. He wanted her to beg.
Well, she wanted him to make her beg.
Dropping her head back, she said, "Let's see what you can do."
Excerpt. © Reprinted by permission. All rights reserved.

Book Info:
The Wrong Bed—But the Right Guy!
Ignited by Kimberly Van Meter
What do you do when a sexy, naked fireman gets into your bed? If you're Alexis Matheson, you freak out. But now she's snowed in with Layton Davis, and suddenly Alexis's best intentions to behave seem to have disappeared up the chimney. Because a hot 'n' naughty firefighter in her bed might be the best Christmas surprise ever…
Where There's Smoke by Liz Talley
Emma Rose Brent is sure she's dreaming when Erik Matheson, her bestie's überhot older brother—who she's been crushing on for years—mistakenly slips into her bed, all gloriously naked. But Emma must have been a very good girl this year, because she's been given the best gift of all: the chance to be really, really bad…
Book Links:
Meet the Author: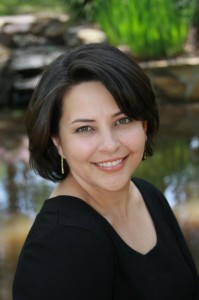 After being chosen a finalist in Romance Writers of America's Golden Heart in Regency romance, Liz found a home writing sassy contemporary romance. Her first book starred a spinster librarian – Vegas Two Step – and debuted in June 2010. Since that time, Liz has published seventeen more romances, her most recent earning her a RITA nomination. Her stories are set in the South where the tea is sweet, the summers are hot and the men are hotter.
Liz lives in North Louisiana with her childhood sweetheart, two handsome children, three dogs and a mean kitty. Liz loves doing laundry, paying bills and creating masterful dinners for her family. She also lies in her bio to make herself look like the perfect wife. What she really likes are pretty shoes, lemondrop martinis, and fishing off the pier at her lake house. You can visit Liz at www.liztalleybooks.com to learn more about the lies she tells herself…and her upcoming books.
Website | Facebook | Twitter |