Today it is my pleasure to Welcome author
Kendall Ryan
to HJ!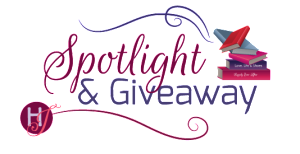 Hi Kendall and welcome to HJ! We're so excited to chat with you about your new release, XO, Zach!
Please summarize the book for the readers here: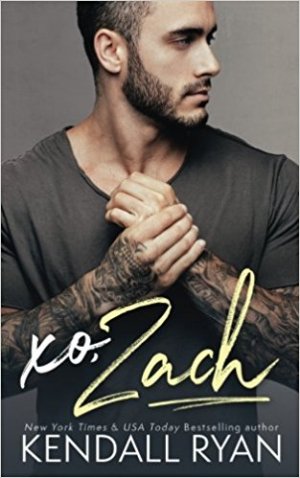 Poetry may be Zach's passion, but that doesn't stop him from whispering some not so poetic things in Poppy's ear. Sexy, bold, and daring, Zach steams up the pages of xo, Zach with his many dirty thoughts.
Poppy, may be shy. But that doesn't stop her from fantasizing about all the things Zach makes her feel.
What started out as a "fake date" just might turn into something more. As long as Zach can handle the secret that Poppy is keeping.
A secret that could very well…well you'll just have to read and see for yourself.

Please share the opening lines of this book:
"When was the last time you've been laid, son?" Mom studied me over the rim of her reading spectacles with a knowing smirk.

Jesus.

I almost spit out my coffee. "Mom, we're not discussing that. Boundaries. Remember? We've talked about this."
Please share a few Fun facts about this book…
Poppy and Zach were originally supposed to be student and professor, but that took away from the romcom aspect I was going for, so he became her adviser instead.
Xo, Zach was quick and easy to write. These characters were so loud and so much fun!
Zach's mom was a surprise. I absolutely loved her and so has everyone that's read it. You can definitely see where Zach gets his personality from
Please tell us a little about the characters in your book. As you wrote your protagonist was there anything about them that surprised you?
I think the most surprising thing that surprised me was how forward Zach was. I didn't intentionally plan on writing him that way, but it totally fits his character and, to be honest, a little—okay a lot—hot!
If your book was optioned for a movie, what scene would you use for the audition of the main characters and why?
I would audition with the fake dating scene. That's really where Zach and Poppy's chemistry kicks off. While they don't immediately realize the sexual tension is there, the audience sure sees and feels it.
For Poppy I pictured Amanda Crew, an actress that's been featured in movies such as The Age of Adaline and John Tucker Must Die.
For Zack I think Thomas Beaudoin, from Trouble With the Mistletoe—the book to movie adaptation by Jill Shalvis—would be absolutely perfect for the role!
"Look," I said, as he observed me with a slight smile, "I know you don't know me, but my ex just walked in with his new girlfriend, and he's a total asshole, so I need you to pretend to be my date."

He paused for a moment, and I had a flash of fear that he might tell me to get lost, but then he grinned, revealing a row of straight, white teeth that couldn't have been more perfect if they'd been featured in an advertisement for orthodontics.

"Just one question." His voice was deep and confident and sent another shockwave of lust rushing through me. My God, this man is hitting me in all the right places and I know I should back away, tuck my lady balls back into their appropriate hiding spot and run. But I was already so far in this that backing down wasn't an option the moment we locked eyes.

My heart dropped into my stomach. "Sure."

"Can I at least know your name before we start dating?"

I let out a relieved laugh and held out my hand. "It's Poppy."

"He tested my name on his lips, and I very much liked the sound of it. He wrapped his hand around mine and my stomach did a backflip—a backflip because I was suddenly in way over my head, or because I was really going through with this mission to show Jason how quickly I'd moved on too.

"Zach."
What do you want people to take away from reading this book?
Poetry is beautiful, but it can also be very sexy.
What are you currently working on? What other releases do you have planned for 2017?
I am currently working on a set of Romantic Comedies set to release this year, startly with Baby Daddy, Bro Code, and Birthday Sex! These are fun trope-y type romances with hilarious twists! I also have Tempting Little tease—the third installment, Quinn's story of Forbidden Desires—and Misadventures with the Boss coming out soon!
Baby Daddy – February 27
Tempting Little Tease – March 20
Bro Code – April 10
Misadventures – April 24
Birthday Sex – May 22.

Thanks for blogging at HJ!
Giveaway:

Signed Paperback of XO Zack by Kendall Ryan
To enter Giveaway: Please complete the Rafflecopter form and Post a comment to this Q:

If you could travel through novels and meet any character which book and character would you chose?
Excerpt from XO, Zach:
The morning sun did nothing to erase my impure thoughts of Poppy. The entire drive to campus that morning I couldn't stop my mind from replaying thoughts of meeting her at the party over the weekend. The way she'd taken charge, practically telling me I was going to be her pretend boyfriend, rather than asking if I could. It had been rather cute, and now, even without hardly knowing anything about her, I was somehow already smitten by the mysterious girl with her dark hair and serious eyes.
I'd hardly recovered from my last relationship and now here I was pining over someone who I'd probably never see again. This was a university of ten-thousand students. We never got around to discussing her program of study before I catapulted myself headfirst into lust with that kiss. The odds were not in our favor. And, yeah, she was a student, so I probably shouldn't have used her as spank-bank material all weekend, but I had.
Fucking sue me.
She was gorgeous. Petite and nervous and lovely. Men had written sonnets about women less striking.
I spent the whole weekend trying to write with a head full of her, and a serious hard on.
But today was the first day of classes, which meant my morning would be occupied by meetings with each of the new graduate students, so there would be little time for impure thoughts. Back to business, as it were.
When I got to my office, I immediately closed the door, as if someone would see it in my eyes that my mind was on anything but my morning meetings.
Fucking pull it together, Zach.
Apparently, my mom had been right. But it wasn't my aura that was out of whack, it was an appendage much farther south. Too bad there was no time to beat it into shape. No pun intended. I'd never had a single kiss fuck with my head so badly before.
And I wasn't sure what I expected from Poppy when she approached, but from the first moment she opened her mouth and spoke, I knew she was different.
Her voice wasn't high-pitched or girly, even though her frame was petite and delicate. Instead, her tone was deeper than I expected, almost raspy and seductive. I liked it immediately. I could have listened to her talk for hours — listened to her recite Tolstoy, or the fucking alphabet, for that matter. I just wanted to be near her.
I hadn't wanted to go out that night at all—especially not to some ridiculous keg-party where I was babysitting my friend's kid brother—but everything changed the moment Poppy walked up to me with her interesting proposal. And of course, I was all too happy to play along.
She was easy to talk to—we chatted about wide ranging topics from Darwinism to our favorite authors, both agreeing that the concept of having an actual favorite book was the most absurd idea we'd ever heard. Her eyes lit up when she spoke, her lips twitching when she got excited—she was mesmerizing.
A smile played on my own lips, remembering how she admitted that she liked to write young adult vampire romance, and then threatened me within an inch of my life if I ever told anyone that. I'd felt inspired enough to admit my early, atrocious attempts at writing bad sci-fi when I was still in high school. Poppy had laughed, her eyes sparkling on mine.
A knock on the door interrupted my memory. I glanced at my watch—8:50. Shit. I wasn't sure if I was impressed or annoyed at the early arrival. I could've used that extra ten minutes to prepare for the meeting, or at the very least, take a mental cold shower by going over my plans for the day. I reached for the stack of papers that was already accumulating on my desk—who was this student again? A poet in the master's program that I'd be advising. I hadn't even taken the time to review the file. Whatever. It'd be fine. I stepped out from behind my desk and swung the door open.
"Good morning …" my words died on my lips.
It was Poppy.
Heat prickled down my spine—a mix between lust and fear. I wanted her, yes. But could I really remain objective and professional working alongside her? Did I even want to try?
Her honey brown eyes locked with mine the same way they had at the party, but this time, instead of watching them flicker in interest, I saw them widen with surprise. The color drained from her cheeks as I let myself give her a quick once-over—she was dressed more casually than she'd been on Friday night in a pair of jeans and a t-shirt, and she wore a hint of pink lip-gloss that I couldn't help but imagine smeared all over my cock.
Jesus, Zach. There goes my mental cold shower right out the window.
"Poppy." Her name on my lips was a soft murmur. I cleared my throat to start again. "You said we'd met again." If it was meant to be … I didn't add that last part, as I was pretty sure those words were coming back to bite her in the ass.
She blinked at me, the apples of her cheeks now a pretty shade that nearly matched her lips. And those lips… Christ. They were now parted as she drew a slow, shaky inhale.
"Come inside?"
She stood rooted in place. "This has to be some mistake."
"Poppy Ellis, poetry grad student," I read aloud from the folder I realized was still in my hands. "Welcome to the program. I'll be your adviser."
Swallowing a lump in her throat, Poppy gave a slow, solemn nod and followed me through the office door.
"Have a seat."
She obeyed, hesitantly lowering herself into the chair in front of my desk while I took the one behind it. "'I'm sorry, but there's got to be someone else I can work with." Her eyes darted around my office, refusing to settle back on me. I waited patiently until they locked with mine again. Electric. She immediately looked back down at her hands.
She was perfection. Those soft waves of hair and honey-colored eyes. I wanted to drink her in. Instead, I focused on doing something useful—rolling up the sleeves of my dress shirt—since the room had suddenly become about ten degrees too warm.
I couldn't help but notice the way her eyes clung to my forearms, or the ink that decorated them. Various quotes, short poems I'd written, my favorite philosophers' prose scrawled in Latin. My tattoos were very personal to me that way, and suddenly I was regretting exposing so much of myself. I was the kind of man who needed to touch something in order to understand it, but rather than running my fingertips over the words, letting them ground me, I wanted to touch the young woman seated before me in a desperate attempt to understand her.
Of course, physical contact with students was not on the agenda, so I did the next best thing in an attempt to make myself useful. I thumbed through her file. She had already won several awards for her poetry, and a few of her pieces had been picked up by some prominent literary magazines. In that instant I knew it had to be me—the other advisor for her program hated poetry and he was a grade-A asshole. I tried to tell myself it had nothing to do with feeling possessive over her—though the idea of someone else mentoring her made me want to put my fist through a wall.
Decision made, I composed myself. "You're a pretty impressive poet, Poppy, and I'm the most published poetry advisor on staff." I let her file fall closed as I met her gaze again. "Seems like you and I are a perfect fit."
She tucked her hair behind her ear and shook her head. "I just don't know. I mean, how are we supposed to work together after I practically begged you to be my fake boyfriend for a night, and then, well, you know."
No way was she going to get away with not saying it out loud.
"Know what?"
She rolled her eyes. "The kiss, Zach."
"It was a kiss," I said, totally downplaying how I felt about said kiss. I could write an entire novel about that kiss. "And it's not like it took much convincing to play along to make your ex jealous. You're gorgeous, Poppy. But still, it was just a kiss. I'm not going to let it get in the way of us working together."
She closed her eyes for a second and took a deep breath. "Alright," she said. "I guess we can give it a shot."
This time, when I stuck out my hand, she shook it. I pretended not to feel goose bumps racing up my arm.
Excerpt. © Reprinted by permission. All rights reserved.

Book Info:
The first time we met was at a party. Your ex arrived to show off the person he'd left you for last month, and you asked me to pretend to be your date. I was more than happy to help. You were attractive, smart and witty–and that kiss we shared? It left me wanting you for days.
The second time we met was in my office on campus where we were both surprised to discover you were the new master's degree student in poetry that I would be working with. You promised to be professional. I did no such thing.
The late nights and intense study sessions spent alongside you majorly throw me off my game. I want you, and I fight with myself daily over this fact.
I know I'm crass, that my sexual innuendos and dirty mouth annoy you, but I live for those two bright spots of color in your cheeks. If that's the only reaction I can get out of you, I'll gladly take it.
You hate Mondays so every Monday I slip an anonymous poem into your bag and your smile gets me through the week.
I think I'm falling for you, and I know it's wrong. I know that I'm only supposed to be the adviser to your program and nothing more, but here's the thing. I think you're falling for me too.
Book Links: Amazon | B&N | iTunes | kobo | BAM |


Meet the Author: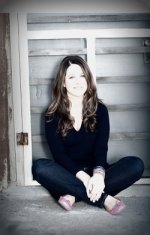 A New York Times, Wall Street Journal, and USA Today bestselling author of more than two dozen titles, Kendall Ryan has sold over 1.5 million books and her books have been translated into several languages in countries around the world. She's a traditionally published author with Simon & Schuster and Harper Collins UK, as well as an independently published author. Since she first began self-publishing in 2012, she's appeared at #1 on Barnes & Noble and iBooks charts around the world. Her books have also appeared on the New York Times and USA Today bestseller lists more than three dozen times. Ryan has been featured in such publications as USA Today, Newsweek, and InTouch Magazine.
Visit her at: www.kendallryanbooks.com for the latest book news, and fun extras.