Today it is my pleasure to Welcome author
Clare Chase
to HJ!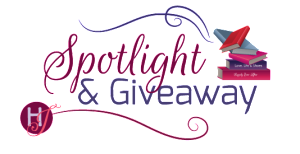 Hi Clare and welcome to HJ! We're so excited to chat with you about your new release, You Think You Know Me

!


Thanks very much for having me – it's great to be here!

Please summarize the book for the readers here: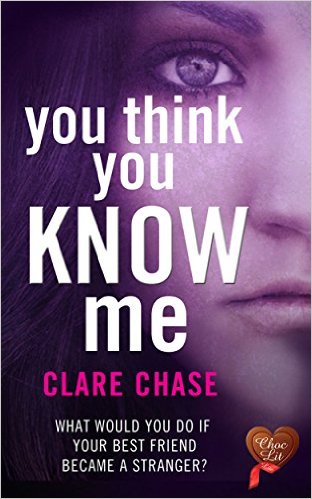 It's a murder mystery that opens when journalist, Anna Morris meets a charming stranger in an upmarket gallery. She falls for him on sight, but finds he's given her a false name. Torn between backing off and allowing him to explain, she gets drawn in. The story begins in frenetic London, in a wintery world of bright lights, smart restaurants and parties. But Anna's search for the truth takes her to the Lake District, with its towering mountains and lonely roads. It's not long before she discovers that a little knowledge can be a very dangerous thing …
Here's a link to the book trailer: https://www.youtube.com/watch?v=SKkkXuT8ACs

Please share the opening lines of this book:
It was 8 p.m. when I walked into Sebastian Rice's gallery that Halloween.
Please share a few Random facts about this book…
You Think You Know Me was originally called Anna (pun on spanner…) in the Works. Thankfully, Choc Lit suggested changing the title…!
It was shortlisted for Novelicious' Undiscovered Award before it was published.
The novel is set in the arts world, which provides plenty of inspiration for crime fiction. The international market for stolen art and antiquities is worth an estimated $5bn annually.
Please tell us a little about the characters in your book. As you wrote your protagonist was there anything about them that surprised you?
Anna's trying to make a career as a freelance journalist. Like most of us, she has insecurities, but she's tenacious and brave when it counts. Max is the mystery man she meets, and he fascinates her. Her heart tells her to find out more, but her head (and friends) urge caution. Meanwhile, old flame Seb, now a very successful gallery owner, seems more anxious about her new relationship than anyone else. He has multiple possible motives, from protecting Anna, to safeguarding his business. And as for 'Max', he is an enigma. What does he really want?
As you wrote your protagonists was there anything about them that surprised you?
Yes, my hero surprised me. For my villain, I'd planned the type of ruthlessness, coolness and detachment associated with a psychopath, but it was interesting to discover that my hero would also have to push a lot of boundaries to get justice.

The First kiss…
… is something that has to remain shrouded in mystery, as saying who it's with would be a giveaway! Anna's strongly attracted to the man who calls himself Max, but there's Sebastian to consider too. What I can say is that the moment she gives in to temptation, doubt about her decision creeps in

What scene was the hardest to write? Why?
I'd say it was the scenes where one of the protagonists is lying, and has to think on their feet. (There are several of these.) I needed to work out where they should slip up, how they'd act, their body language as they tried to cover up the truth, and so on. I wanted to create the scenes so that anyone who'd finished the book would be able to look back with hindsight and think: 'Ah, now I get it! That's why they behaved like that.'
I'm afraid it's hard to share a relevant snippet without giving away the identity of my villain!

If your book was optioned for a movie, what scene would you use for the audition of the main characters?
For the character of Anna, I'd choose the moment her would-be killer catches up with her on a lonely road in the Lake District. It's also when she finds out his identity. She'd need to be able to convey fear and shock very convincingly!
He was holding a knife; its long blade gleamed in the car headlights. For a split second I considered running, but I knew I'd never outpace him; he was more than a foot taller than me. I found I was breathing hard and fast, trying to get enough air in. My legs were like lead; everything felt heavy. My heart lurched unevenly in my chest, but I was also just lucid enough to think that making any sudden moves might surprise him into lashing out sooner than he'd intended.
If you could have given your characters one piece of advice before the opening pages of the book, what would it be and why?
Probably "watch your backs"! Anna, my heroine, knows something's out of kilter from the start, and she doesn't take anything at face value. However, it's a while before she realises just how much danger she's in. And she's not the only one who needs to be careful.

What are you currently working on? What other releases do you have planned for 2015?
I've got a new mystery due out in December, set in my home city of Cambridge, and I'm currently working on another novel in that series. Meanwhile, I've submitted a novella sequel to You Think You Know Me to my publishers.

Thanks for blogging at HJ!
Giveaway:

Paperback copy of You Think You Know Me for UK, US & Canada. (eBook for rest of the world.)
To enter Giveaway: Please complete the Rafflecopter form and Post a comment to this Q:

Some of Anna's friends think she's being pretty impetuous in this novel. What's the most impetuous thing you've ever done, and did you regret it?
Excerpt from You Think You Know Me:
It had been oddly mild earlier, but with rain in the air. I peered out of a corridor window to see what the weather was like now and was brought up short.
'Max' was there, standing just outside. I would already have run into him if I hadn't had to come back for my coat.
When I saw him I felt the same strength of reaction I'd had when we'd met at the gallery. I wanted to run outside and join him. There was an urgency in the pit of my stomach; as though I'd been fancying him in a pent up way for years, not just a couple of days.
But Radley's words came back to me, together with a nagging voice that asked why it was that he'd come to look for me. Always assuming it was me he was looking for. After all, he could be there for any number of reasons … But then he did know I'd be interviewing Shakespeare. It wouldn't take much to find out where he was staying and what day he'd set aside for dealing with the press.
I waited, just standing there holding my coat, peering out of the window. No one else rushed up into his arms. No business contact emerged from the doorway, striding up to shake his hand. He walked a couple of paces forward, past one of the pillars, so that he could look into the foyer, then stepped back again and continued his wait. He didn't look at his watch. Did that mean he hadn't got a pre-arranged appointment to meet someone? Could he really just be there in case he managed to catch up with me?
More people left the building and still he waited. Then at last he came right inside the hotel.
I paused, undecided. Eventually, I walked very slowly down the corridor back towards the reception area. 'Max', or whoever he really was, was leaning on the counter of the front desk, his dark hair hanging down over one eye.
I could just hear the receptionist's words: '… didn't see her go past, but I think she must have left already.'
My stomach muscles tightened. He was looking for me, I was sure of it, but what did he want?  He was standing in that characteristic pose, leaning forward, the touch of a smile on his lips; that powerful, confident stance. And suddenly I was afraid. Cutting through the feeling he stirred up inside me came the reality I'd been trying to ignore: he could be absolutely anyone, wanting any number of things.
I backed away, retreating up the corridor, and found a side door that opened onto New Row. Looking over my shoulder, half running, I took the fastest route to Leicester Square tube station.
Book Info:
Sometimes, it's not easy to tell the good guys from the bad …
Freelance journalist, Anna Morris, is struggling to make a name for herself, so she's delighted to attend a launch event for a hip young artist at her friend Seb's gallery.
But an exclusive interview isn't all Anna comes away with. After an encounter with the enigmatic Darrick Farron, she is flung into the shady underground of the art scene – a world of underhand dealings, missing paintings and mysterious deaths …
Seb is intent on convincing Anna that Darrick is up to no good but, try as she might, she can't seem to keep away from him. And as she becomes further embroiled, Anna begins to wonder – can Seb's behaviour be explained away as the well-intentioned concern of an old friend, or does he have something to hide?
You Think You Know Me by Clare Chase is now available in paperback
Amazon UK: http://goo.gl/VUHFLo
Amazon US: http://goo.gl/tts4rd


Meet the Author: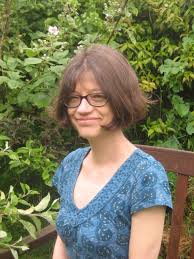 Clare Chase writes mysteries and suspense. Her novels are inspired by what makes people tick, and how strong emotions can occasionally turn everyday incidents into the stuff of crime fiction.
Her first book, You Think You Know Me (Choc Lit), is set in London and the Lake District.
Clare wrote dodgy whodunnits in middle school, read English at London University, and honed her creative writing skills whilst working in PR. She is a member of the Romantic Novelists' Association, and the Crime Writers' Association.