Today it is my pleasure to Welcome author
Rachel Harris
to HJ!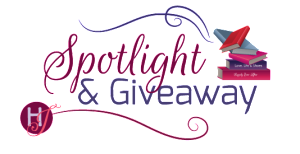 Hi Rachel and welcome to HJ! We're so excited to chat with you about your new release, You're Still the One!
Tell us about the book with this fun little challenge using the title of the book:
This is a fun question…and as usual, I have one of the longest titles ever, ha! Let's see: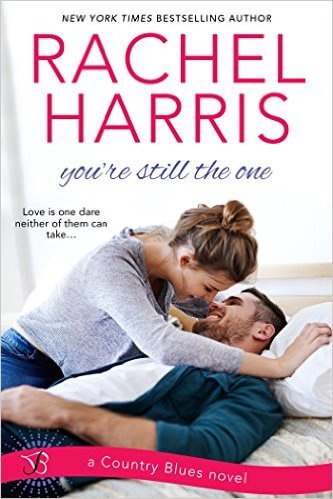 Y is for You-have-to-love-meet-cutes-in-the-john…no? Charlie and Arabella may or may not literally run into each other in the men's bathroom. Love at first oops?
O is for Optimism. It's not easy dealing with crazy fans, relentless paparazzi, or life's nutty curveballs, yet Arabella manages to find the humor anyway.
U is for Ultimate Top Ten List. Arabella's daring bucket list for the summer creates a ton of epic moments for both characters, steamy and sweet. It actually inspired me to make one of my own!
R is for Recording Studio. After Charlie buys his boss's share in a small but growing recording studio, he learns Arabella is one of his summer interns. Of course, that should make the CEO's daughter completely off-limits. But Charlie isn't exactly known for following the rules
E is for Embarrassing Memories. Arabella has had a crush on bassist Charlie since she was a preteen. Imagine meeting the man of your literal dreams when you're six years younger than him, have an unfortunate case of acne, and sporting headgear. That was the gem of a visual young Arabella left him with back in the day. Thankfully she's grown up a bit since then.
S is for Skinny Dipping. Slippery skin and sexual tension could also apply… *grin*
T is for Teen Depression. On a serious note, Charlie's niece is dealing with this and it's a cause close to his heart. While this book is definitely a fun, romantic comedy, it also shines a light on an important topic, too.
I is for Imagination (okay, this is one is a bit of a stretch!). Arabella used her imagination (see what I did there?) when she wrote fan fiction about Charlie when she was young. Sort of like how I wrote FF about Jordan Knight when I was young. Thank goodness mine is under lock and key LOL!
L is for Lana, Arabella's hilarious best friend. This girl is wicked smart, incredibly loyal, and tough as nails. I had an absolute blast writing her character and can't wait to dive into her story in the future!
L is for Louisiana, my home state. The fictional town of Magnolia Springs (familiar to those of you who read the Love and Games series) once again plays host, at least for most of the book, and fans will see several past favorites popping in!
T is for Tyler Blue. Hero from Accidentally Married on Purpose, front man of the world famous country band Blue, and Charlie's best friend. Fans will be happy to know he plays a big role in Charlie and Arabella's story, and in future books as we follow the band on tour.
H is for HOT! The humid Louisiana weather isn't the only thing turning up the heat in this book. Charlie and Arabella have insane chemistry, and while their romance may be more of a slow burn, it'll definitely make you swoon.
E is for Experience. Or lack thereof. As the daughter of a music label CEO and a beloved Grammy winner, Arabella grew up both sheltered and in a fish bowl. She yearns to break out of her tiny box, and that's what her stolen summer is all about.
O is for Organizational Skills. Arabella has them. She's a list-making, note-taking, uber-tidy woman who sings off key and bakes the heck out of a scone. She likes taking care of people and lives life with a planner. Can anyone relate?
N is for Not Giving In. Confession? I love heroes struggle with how they feel. The push and pull of should they or shouldn't they, the acknowledgment of the many reasons why they shouldn't …and waiting for that moment when they do it anyway. Charlie had a long list of reasons why Arabella was forbidden. But his heart just doesn't seem to get the memo.
E is for Enjoyment! Honestly, that's what I want you to get out of this book. It's why I write. It's why I read. Books should be entertainment, a momentary escape from the pile of dishes in the sink and your own list of to-do's. I had so much fun writing this book, living vicariously through Arabella's adventures and Charlie's shenanigans, and I hope you enjoy it, too!

Please share the opening lines of this book:
"He's not gonna know what hit him."
Arabella forced a smile at her friend's over-the-top confidence, even as her heart thumped beneath the thin blue silk of her gown. Country Roads, Nashville's hottest nightclub, was a maze of familiar faces, complete strangers, and eager journalists laughing and swapping industry secrets, and for once, she was determined to be in the mix.
Was there a scene in this book that was harder to write than others? 
Normally, I'd say the ending is the hardest to write because I tend to write slower at that point, wanting to prolong my time with the couple. While that was true again this time, my tight deadline definitely helped speed up that process (ha!). But this time, honestly, it was a scene in Chapter Two.
There was so much I wanted and needed to get accomplished in this one scene—establishing back story and setting up the rest of the book, really hitting on their chemistry—but I didn't want it to seem too heavy. I still needed it to be fun. Finding that balance between getting all the important stuff in there but also keeping it sexy and playful, too, was a struggle. It was in the last stage of edits that I think I finally got it the way I wanted it lol.
Here's an excerpt from that scene ☺

Was it possible to die of embarrassment?
If so, Arabella was dangerously close to kicking the bucket. As Charlie's fingers held her elbow, gently guiding her toward the shadowed bar at the rear of the club, she scrolled back through tonight's hideous highlight reel.
Had she seriously followed him into the men's room?
Actually, followed wasn't even the right word. More like stalked. And though she'd done it by accident, not bothering to pay attention to her surroundings or, you know, marked doors, it was still incredibly cringeworthy. The icing on the mortifying cake, however, was that a random stroll past the urinals wasn't even the worst of it.
Nope, the worst part was that Charlie Tucker had no clue who she was.
Ella kept waiting for a spark of recognition. A question about her father, perhaps, or the last time they saw each other, which, granted, was almost four years ago. But they never came. The only emotions in his soulful hazel eyes were humor, curiosity, and, if she wasn't mistaken…or seriously reaching…a hint of interest.
Was she really that forgettable?
Ella had built up their meetings in her mind, memorizing and reliving each glance and offhand comment, searching for a deeper meaning. A sign that he saw her as a woman. Three and a half years ago, she could've sworn they'd had a moment at the label's twenty-fifth anniversary party. Evidently, that had been as made-up as the fan fiction she'd written about him in high school.
What do you want people to take away from reading this book?
I mentioned above that I want people to enjoy it, to walk away with a smile on their face and that warm happy sigh. Beyond that, I always look for a particular cause or something important that I can work into my stories, and for this book it was the alarming rise in teen depression. Bringing awareness of that issue is important to me. And honestly, I would LOVE it if readers walked away wanting to create their own top-ten lists. I actually made one for myself this year, and it'd be awesome if readers did the same. If so, I hope they share them with me!
Thanks for blogging at HJ!
Giveaway:

$10 Amazon Gift Card.
To enter Giveaway: Please complete the Rafflecopter form and Post a comment to this Q:

Charlie Tucker was Arabella's biggest celebrity crush growing up. I admitted that mine was Jordan Knight, although many other celebrities followed in his wake—Johnny Depp, Justin Timberlake, and more recently, Channing Tatum 😉 Now I want to know who was YOUR childhood celebrity crush??
Book Info:
Love is one dare neither of them can take…
Arabella Stone, Nashville's darling, is eager to shuck her prim-and-proper rep, and a few wild months spent checking items off her " summer bucket list" is the way to do it. First up: kiss the man she's crushed on since she wore a training bra, the bad boy of country himself, Blue bassist Charlie Tucker.
For Charlie, a beautiful woman flirting with him isn't out of the norm–but a beautiful woman bolting after the hottest kiss of his life sure is. And when he finds out his kiss-and-run Cinderella is none other than Arabella Stone, daughter of his label's CEO, he knows he's in trouble. Because not only is she a Stone, she's also his employee for the next few months at the recording studio he just bought.
Over the course of one thrilling summer, Arabella and Charlie chip away at her bucket list and fight the simmering attraction between them…knowing that once it's all over, so is their time together.
Buy Links: http://www.entangledpublishing.com/youre-still-the-one/


Meet the Author: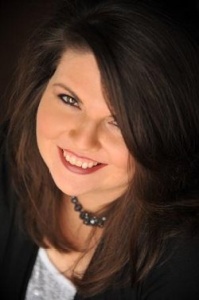 New York Times bestselling author Rachel Harris writes humorous love stories about sassy girls-next-door and the hot guys that make them swoon. Vibrant settings, witty banter, and strong relationships are a staple in each of her books…and kissing. Lots of kissing.
An admitted Diet Mountain Dew addict and homeschool mom, she gets through each day by laughing at herself, hugging her kids, and watching way too much Food Network with her husband. She writes young adult, new adult, and adult romances, and LOVES talking with readers!
Twitter: https://twitter.com/RachelHarrisBks
Facebook: https://www.facebook.com/RachelHarrisAuthor
Instagram: https://www.instagram.com/rachelharrisbks/
Excerpts. © Reprinted by permission. All rights reserved.