Serena Bell makes her Loveswept debut with the captivating story of a woman living on the edge—and the man who's destined to love her.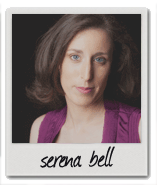 Sara, thank you so much for hosting me today at Harlequin Junkie as part of the Yours to Keep blog tour! I hope you enjoyed your Thanksgiving and that you're well-fed and ready to jump into holiday shopping. I thought I'd share my characters' holiday wish lists today …
I didn't set out to make Yours to Keep a holiday story. On the surface, it's the story of an undocumented immigrant, Ana, who has shunned love because she's afraid if she opens up to anyone, she could be deported, and a sexy single pediatrician, Ethan, who overcomes his own fears of intimacy to reach out to Ana. But as I wrote it, it ended up somehow chock-full of holiday goodness—a Thanksgiving Day where disaster brings families back together, and a Christmas celebration that reveals how one act of kindness can carve through old prejudices.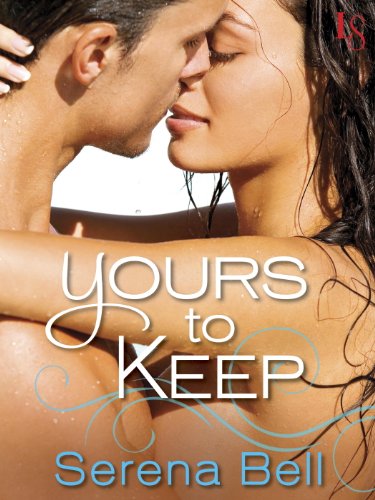 The truth is, Ana, Ethan, and Theo got all the important things they wanted before Christmas morning—but it's always fun to ask for a few material goodies!
Ethan's wish list: New stethoscope. Wearable toys and goofy hats (popular with the three-year-old set in the office). A pen he can wear around his neck so he doesn't lose it a minimum of nine times a day. Continuing medical education in a warm, sunny vacation-friendly environment. Spanish immersion, also preferable in a warm, sunny, vacation-friendly environment, or failing that, some good Spanish-language movies, books, or language-learning tapes.
Ana's wish list: School supplies, a statistics tutor, bookstore gift cards, airline miles, new clothes that aren't hand-me-downs, a Victoria Secret gift certificate since Ethan's affection for the flimsy nightgowns is pretty much unbounded.
Theo's wish list: A new guitar amp. The lame one he has is fine for just messing around, but seriously, Dad, you should see this amp—it uses software to emulate other amp sounds, so you sound like the Beatles or The Who or like you're plugged into a Marshall amp or like you're playing in a tiny club. Yeah, it's really expensive. But Dad! I don't want anything else for Christmas…
To enter Giveaway: Please complete the Rafflecopter form and

join the conversation below by telling us what you want for Christmas! And don't forget to enter the Rafflecopter giveaway for a chance to win books and/or a gift card!
Book Info
Ana Travares has been looking over her shoulder her whole life. Her U.S. visa expired when she was a young girl, and if her secret is discovered, she'll be forced to return to the Dominican Republic. Ana allowed herself to get close to someone once before—and after he broke her heart, she swore never to make the same mistake again. But when a handsome doctor asks for her assistance, she fantasizes about breaking all her rules.
Even though pediatrician Ethan Hansen is a natural when it comes to little kids, as the single father of a teenage son he just can't seem to get it right . . . except for the Spanish tutor he's hired for his son, Theo. Ana has managed to crack Theo's shell—and he isn't the only one taken with her. The sexy tutor has fired up Ethan with a potent mix of lust and protectiveness. But as he starts to envision a future with Ana, Ethan is devastated to learn the truth about her citizenship. Somehow he's got to find a way to help her—and hold on to the woman he's falling hopelessly in love with.
Praise for Yours to Keep:
"Sexy, emotionally rich, and heartbreakingly lovely."—Ruthie Knox, USA Today bestselling author of Roman Holiday
"Serena Bell writes romance about real people with real problems. Yours to Keep is timely, sexy, and very, very good. Highly recommended."—Molly O'Keefe, bestselling author of Wild Child
"I love this book on so many levels."—Fab Fantasy Fiction
"Sweet, drama filled . . . a nail biter [with] swoons galore . . . steamy hot . . . a make-you-tear-up-and-smile book."—The Book Hammock