Today it is my pleasure to Welcome author
Naima Simone
to HJ!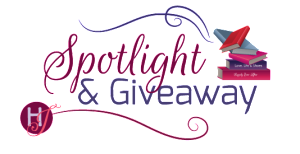 Hi Naima and welcome to HJ! We're so excited to chat with you about your new release, Scoring the Player's Baby!
Tell us about the book with this fun little challenge using the title of the book:
Here I go! *cracking knuckles*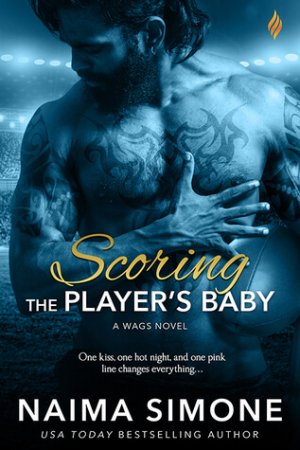 S is for Scorching as in the love scenes
C is for Cheating ex
O is for One-night stand.
R is for Receiver. Wide receiver, actually.
I is for Intimate Strangers
N is for No Football Players, Kim's motto. We see how well that turned out…
G is for Gossip. Because Ronin is the team gossip.
T is for Tender
H is for Hala, Ronin's nickname for Kim
E is for Emotional
P is for Pregnancy, as in unplanned pregnancy.
L is for Love Actually
A is for A Millionaire at Midnight, the book where Kim makes her first appearance!
Y is for Young at heart
E if for Ever after. Y'know, Happy Ever After. 😊
R is for Romantic
S is for Seattle Wedding Expo, where the magic happens!
B is for Baby. Yes, I cheated!
A is for Aquaman, as in Ronin looks Aquaman aka Jason Momoa.
B is for Big brother as Ronin is one to four sisters
Y is for Yummy
Please share the opening lines of this book:
Jesus Harry Christ. Kill me now.
Ronin Palamo winced as his sister slapped him in the stomach. Two things occurred to him at once: he'd uttered his slightly blasphemous prayer out loud, and Hana packed a punch. Since he'd been the one to teach her how to throw a smack, he couldn't prevent the thump of pride from pounding in his chest.

Okay, that's four!
Please share a few Fun facts about this book…
When I wrote the scene where Ronin and Kim were watching movies together, there was actually a debate raging on Facebook about whether or not Die Hard is a Christmas movie. Since I'm of the firm belief it is, I included it in the book.
My inspiration for the hero Ronin Palamo is Jason Momoa. Aside from him being a big, beautiful specimen of a man, his awesome sense of humor, laid-back manner and how he just adores his wife influenced my character a ton. And oh yeah, he's hot. Heehee!
The heroine Kim Matlock is named after a reader. Kim won a Name in the Book contest, and she was the secondary character in A Millionaire at Midnight, Book 4 in my Bachelor Auction series. But when my editor read Kim for the first time, she commented, "Tell me Kim is getting her own book! She needs an HEA!" And that's how the real and fictional Kim Matlock went from secondary character to heroine!
In the scene where Ronin and Kim were in the doctor's office, he makes a comment about Demi Moor and Whoopi Goldberg in Ghost. I was telling my father about it, and it sparked a conversation about beauty and who do we consider beautiful. Somehow, we got on Forest Whitaker, and now I'm shallow. I LOVE Forest! I do! Buuuuut…. *snicker* Yes, I'm being shallow again!
I collaborated with my football council again on this book. My council consists of my husband, brother-in-law and father. They had to school me on conferences, media sessions, wins needed for play-offs and by-weeks. This series would be all shades of WTF-ery without them!
Was there a scene in this book that was harder to write than others?
The scene that was more difficult for me to write was during the black moment (they're always hard! LOL!) when Ronin was trying to convince Kim that they could make it, even while knowing he was fighting a losing battle. And still he fought it. It was important to get it right—to show how much he loved her and didn't care if he wore his heart on his sleeve. And at the same time, there had to be a balance where Kim didn't come across as heartless but just so hurt and wounded from her past, she was too scared to take that risk.
"You don't get it, Ronin," Kim damn near shouted. Pinching her nose, she squeezed her eyes close. "You don't get it," she repeated, softer, sadder.

"I don't get it?" He scoffed. "Look at me." He grasped her chin and waited until she complied. And the turmoil in those pretty gray eyes had him almost backing off. Conceding just so the pain in her gaze would evaporate. But he couldn't. Not for him, and not for her. "You think because I catch a ball in front of thousands of people that I don't understand fear? I'm afraid of going into another relationship when the last one fucking devastated me. I'm afraid that I can't protect my mother, my family. I'm afraid that I'll be a shitty father because mine was."

He tilted her head farther back, so she had no choice but to look into his eyes and hear his next words.

"I'm afraid that all you'll ever want is my cock, but not the man." With his free hand, he pressed a fist to his chest. "I'm more than what I do for a living. I'm a son, a brother, a friend, a soon-to-be father. And I'm also the man who loves you."

He dropped his hand and stepped away. Touching her, inhaling her scent, staring into her troubled, stricken gaze as his declaration sunk in was all suddenly too much.

A deep, weighty silence filled the room.

"You can't love me," she finally rasped. "You don't…" she stuttered.

"I know your ex-husband hurt you to your soul, and in the aftermath, you had to re-identify yourself, build yourself up from the ground again. And you are one of the strongest women I know for it. But it's that same strength that has erected this shield around your heart. I'm black and blue and bloody from throwing myself against it, trying to get in. Hala," he murmured. "You're going to have to open that door."

"I can't give you what you want from me," she breathed, tears glinting in her eyes. She shook her head, and one rolled down her cheek. "I can't…"

Shuddering, she lowered her arms and shifted forward. For a moment, he thought she was going to touch him. But in the end, she didn't—just paused next to him, her arm brushing his.

"I'm sorry."

Then she left, the soft click of the front door closing reverberating in the house like a bullet's report.

Excerpt. © Reprinted by permission. All rights reserved.

What do you want people to take away from reading this book?
The most important theme is that love and time heals all things. But first, we have to be willing to let go and forgive those who have hurt us so we're not chained and imprisoned to the past and them.
Thanks for blogging at HJ!
Giveaway:

$10 Amazon gift card.
To enter Giveaway: Please complete the Rafflecopter form and Post a comment to this Q:

Ooh. This is where I get to be nosy! 😊 Finish this sentence: "OMG! It was one night! Okay, one hot, dirty, brain-melting night…. But I can't believe I'm pregnant by ______ (fill in the blank)."
Book Info:
After a divorce from her cheating football player ex, PR whiz Kim Matlock would rather drive a pine tree through her walled-off heart than work at the Seattle Wedding Expo. And the last thing she expects is to be grabbed and kissed breathless by a hot giant of a man looking to fend off a stalker. She doesn't want emotional entanglements, but she can't say no to one scorching night with the sexy stranger.
To her shock, she finds out afterward that a) he's a pro football player, aka her kryptonite, and b) she's pregnant.
But nothing could have prepared her for his response…
Book Links: Amazon | B&N | iTunes | kobo |


Meet the Author: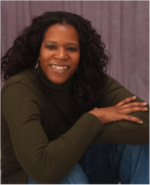 USA Today Bestselling author Naima Simone's love of romance was first stirred by Johanna Lindsey, Sandra Brown and Linda Howard many years ago. Well not that many. She is only eighteen…ish. Though her first attempt at a romance novel starring Ralph Tresvant from New Edition never saw the light of day, her love of romance, reading and writing has endured. Published since 2009, she spends her days—and nights— writing sizzling romances with a touch of humor and snark.
She is wife to Superman, or his non-Kryptonian, less bullet proof equivalent, and mother to the most awesome kids ever. They all live in perfect, sometimes domestically-challenged bliss in the southern United States.