Today it is my pleasure to Welcome author
Paula Quinn
to HJ!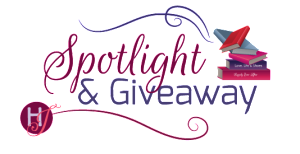 Hi Paula and welcome to HJ! We're so excited to chat with you about your new release, A Highlander's Christmas Kiss!
Please summarize the book for the readers here: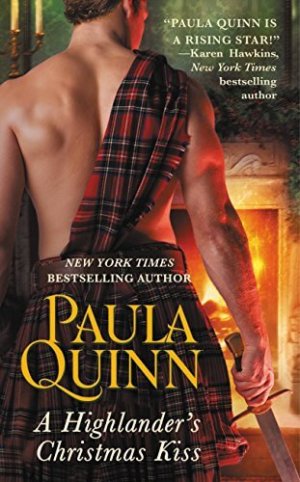 A STRANGER'S SMILE
Christmas may be coming to Linavar, but Temperance Menzie is far from joyful. Grief-stricken over the death of her father at the hands of the Black Riders, she almost didn't see the wounded stranger in the woods. And now she's determined to give this braw, brooding Highlander the help she couldn't give her father. But there's a secret lurking in the depths of his blue-gray eyes. And Temperance won't rest until she uncovers it . . .
A LOVER'S KISS
A killer for hire. It's the last thing Cailean Grant ever thought he'd become, but being part of the Black Riders was his only way to survive. Now, his guilt grows day by day, along with his desire for the beautiful, brave lass nursing him back to health. As Christmas, the season of miracles, draws near and the truth of his identity threatens to come out, Cailean must risk the only thing he has left to lose-his heart.

Please share the opening lines of this book:
"Need a room fer the night, sir? A bed?"
"Nae."
"A warm bath then, mayhap, to shed ye of the dust of travelin'?"
Please share a few Fun facts about this book…
The heroine, Temperance has wanted her story told for a long time. She first popped into my head around eight years ago. She's waited patiently for the right hero and will finally have her happily ever after in A Highlander's Christmas Kiss.
I have lots of pets, six Chihuahuas, three small parrots, two rabbits, even a snake, but I've never owned a cat (just too allergic) There are dogs in my Children of the Mist series. I call them the Hounds of Camlochlin. One of the hounds belonged to the hero, Cailean Grant and losing her was a catalyst to who he had become. He needed to heal and I couldn't think of a better animal to help him than a cat.
When I first began writing Cailean and Temperance's story, it took place in the summer. The research was completely different, so I basically had to start fresh with the Christmas theme.
Fun Facts about the heroine:
Born Temperance Elizabeth Menzie to Seth and Sarah Menzie in early eighteenth century Scotland. Her mother died giving her life, and her grandmother, who helped raise her always told her to make sure she lived a life worthy of it. Temperance is determined to do just that.
She lives in the small hamlet of Linavar in Glen Lyon with her father, her wise, one-eyed grandmother, and TamLin, her cat.
She's brave and loyal, inspired by Lucy Griffiths portrayal of Maid Marion in Robin Hood.
Please tell us a little about the characters in your book. As you wrote your protagonist was there anything about them that surprised you?
Cailean Grant has suffered two traumatic losses that left him afraid to feel. He doesn't trust that if he opens his heart again, another cataclysmic event won't shatter him completely. So he aligns himself with mercenaries who are as dark and detached as he is. Seeking vengeance for a near fatal wound inflicted on his cousin, he gives the order for the man believes responsible to be killed.
I first met Cailean when I wrote his brother's story, The Taming of Malcolm Grant. He was a fearless warrior, brooding and always ready for a fight. There were signs of a different man beneath the surface-his love for his dog. (Any man who adores his dog gets a thumbs up from me.) His affinity for cooking, writing, and other arts proved that his hard exterior didn't run so deep. I knew this Highlander had a heart but when he faced the monster he'd become in A Highlander's Christmas Kiss, his depth of character surprised me. His ability and desire to be a better man, and to seek forgiveness for what he'd done, made him one of my favorite heroes.
I love writing strong female leads, and Temperance Menzie is no exception. Her relationship with her grandmother not only surprised me but warmed my heart as well. We all need someone to put us in our place every once in a while. ☺
If your book was optioned for a movie, what scene would you use for the audition of the main characters and why?
I would choose the following scene because I shows the heroine's inner strength and emotional conflict in a few raw paragraphs.
Twenty years had gone by in a single night. She'd have to marry William now. She and Gram needed the protection of a man. Who better than the one her father had trained as his successor should anything ever happen to him? Something had happened. Her father, her sweet, wonderful father, was dead—and she'd watched it happen. She'd seen that Black Rider nod his approval before his fiendish friend cut her father's throat right in front of her poor Gram and Anne Gilbert. She'd never get her father's blood out of her cloak. She'd never forget his last breath, his last words, while he looked up at her. She didn't want to forget. She began to cry again, but her tears were blown away by the wind. She would never hear his voice again, or see him bent to the soil in their fields. She'd never see his smile again, cast over all who greeted him, and soft and indulgent on her.
Temperance listened while Gram said something pretty about her son. There were many things to choose from. Gram spoke about his fairness and thoughtfulness and many of the villagers agreed while they wiped their eyes. Temperance bit her lip and battled herself to keep from crying with them when Gram recounted his steadfast loyalty and devotion, and spoke of how she was going to miss him.
It was Temperance's turn to speak. What was she to say? There was more than just sorrow's weight upon her. There was anger. There was guilt for not having been there to stop Duncan from killing her father.
There would be no more laughter, no more jesting with him and Gram and the others while they worked the land. No more late-night talks with him about politics and life. They had taken it all from her.
She lowered her gaze to the box, now set in place. It took her a moment to gather her strength to speak without a sob. But finally she did. "I'm going to kill them, Papa. I'm going to kill them all.
What do you want people to take away from reading this book?
That's such a good question. I would love people to come away from this book knowing that sometimes forgiveness is the greatest, most powerful gift we can give another. It can overcome any barrier. All my books feature men, whose armor is sometimes quite rusty, but they one thing is certain, they love their women and treat them with respect and honor. I would that women who read them want these kinds of men in their lives because we all deserve them.
What are you currently working on? What other releases do you have planned for 2016?
I'm currently working on Patrick MacGregor's story. He's Cailean's cousin who was shot. In A Highlander's Christmas kiss. He's a careless rogue who will learn that the power of love is worth any sacrifice. After that, I'll be writing about another of Seduced By A Highlander's, Tristan and Isobel's bairns, Mailie MacGregor (Patrick's sister), and then on to the much-anticipated tale of Adam MacGregor, son of Rob and Davina from Ravished By A Highlander.

Thanks for blogging at HJ!
Giveaway:

Print copy of A HIGHLANDER'S CHRISTMAS KISS (Highland Heirs) by Paula Quinn
To enter Giveaway: Please complete the Rafflecopter form and Post a comment to this Q:

What is your favorite hero type: Rogue or wounded hero and why?
Excerpt from A Highlander's Christmas Kiss:
"Are ye goin' to follow me all the way to Lyon's Ridge?" he called out to her without turning.
"Is that where you're going, unarmed?"
"Ye think me a fool?"
She remained quiet and he finally stopped and turned to cast her a hard look. "Ye insult me."
"It likely won't be the last time."
Damnation, but he was completely beautiful when he looked incredulous, most assuredly in league with angels. With his large slanted eyes and wide pouting lips, he seemed almost the epitome of innocence. But no angel possessed such a jaw chiseled from granite. Purity and virility in the same dark, cold man. She understood exactly what a woman like Alison would find most attractive about him. It would be difficult for any woman to keep from falling for him. The question was, how did he remain pure in a castle filled with prostitutes?
He didn't move out of her path until she almost stepped into him. She felt him bend to inhale the scent of her hair as she passed him.
"Well?" She turned to him. "Where are we going?"
Back to brooding, he spread his arms out about before him and presented the snow-dusted glen to her. "Seems like a good place to clear one's head."
It was. It was a vast hollow where heartbeats echoed off the braes and cries disappeared on the wind.
Instead of looking around at the vast beauty surrounding her, she kept her gaze on him. He was a lot like the land around her, hard and frozen, danger dressed in brutal magnificence. She wondered if he'd always been so somber. Had losing Alison changed him or had he always been serious and thoughtful? What would bring another smile to his lips? What made him laugh?
She watched him while he came to stand next to her. Close, so close that the heat from his body covered her and titillated her senses. How was it possible that she felt safer standing beside him than she had ever felt before? She traced his chiseled profile with her eyes while he spread his gaze over the four Munros. He inhaled the fresh, cold air and closed his eyes.
"Yer wounds are healing nicely. Any pain?"
"Nae."
"Did I say something to make you pout?"
He opened his eyes and turned to face her fully. She tried to concentrate on the topic at hand, but for a moment or two, all she could do was take in the rugged brilliance of his face. She thought it might be better if she kept her mouth shut, for the flash of his gaze was like lightning through a storm.
"I can assure ye, I dinna pout."
She rolled her eyes when he turned away again.
"Do you know," she pressed on, "that some people live out the whole of their lives without finding true love?"
"So?"
"So, instead of being sad over what you've lost, consider being thankful for what you had."
His eyes swept over her like a rushing wave, but within the storm, a speck of light danced across the surface. The wind beat against his hair, snapping it across his face like war paint.
Excerpt. © Reprinted by permission. All rights reserved.

Book Info:
A STRANGER'S SMILE
Christmas may be coming to Linavar, but Temperance Menzie is far from joyful. Grief-stricken over the death of her father at the hands of the Black Riders, she almost didn't see the wounded stranger in the woods. And now she's determined to give this braw, brooding Highlander the help she couldn't give her father. But there's a secret lurking in the depths of his blue-gray eyes. And Temperance won't rest until she uncovers it . . .
A LOVER'S KISS
A killer for hire. It's the last thing Cailean Grant ever thought he'd become, but being part of the Black Riders was his only way to survive. Now, his guilt grows day by day, along with his desire for the beautiful, brave lass nursing him back to health. As Christmas, the season of miracles, draws near and the truth of his identity threatens to come out, Cailean must risk the only thing he has left to lose-his heart.
Book Links:

Meet the Author: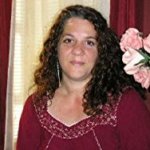 New York Times bestselling author Paula Quinn lives in New York with her three beautiful children, three over-protective chihuahuas, and a loud umbrella cockatoo. She loves to read romance and science fiction and has been writing since she was eleven. She loves all things medieval, but it is her love for Scotland that pulls at her heartstrings.
Website | Facebook | Twitter | Instagram | GoodReads |