Today it is my pleasure to Welcome author
Lori Wilde
to HJ!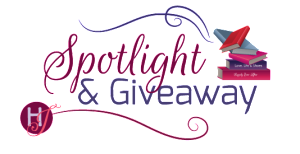 Hi Lori and welcome to HJ! We're so excited to chat with you about your new release, Cowboy, It's Cold Outside!
Please summarize the book for the readers here: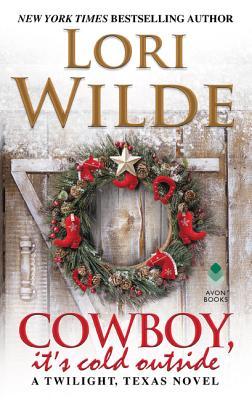 Handsome musician looking to recapture his missing muse finds inspiration with the gorgeous girl-next-door.

Please share the opening lines of this book:
Backstage at the one-hundred-forty-year-old Twilight Playhouse, Paige MacGregor wriggled into her skimpy "Santa Baby" costume, finger-pinched red Lyrca leggings up around her waist, flashed her doughy-white belly to the full-length mirror, and quite possibly the ghost of John Wilkes Booth, and swore off Christmas cookies forever.
Please share a few Fun facts about this book…
For researching my musician hero, I tapped my yoga instructor, John Stockburger who used to be a bassist for the band Sense Field. The book is dedicated to John.
The character of Freddie Frank is named after my dad, who wrote "The Cockfight." The song was performed by Archie Campbell and reached #26 on the Billboard charts in 1964.
One of my most favorite musicians, Leonard Cohen, died while I was in the middle of writing this book. I give a nod to Leonard in the book, in the form of Cash's ringtone playing, "Nevermind."
Please tell us a little about the characters in your book. As you wrote your protagonist was there anything about them that surprised you?
Cash is a country and western musician named after Johnny Cash. His mother was an aspiring musician who told him never to let love get in the way of his career. Cash has kept his heart closed off until he meets Paige McGregor.
Paige is your average girl-next-door who got taken in by a slick conman. She's terrified of getting close to anyone. Especially charming, handsome men. When I started off writing the book I had no idea Paige was an accomplished dancer.
If your book was optioned for a movie, what scene would you use for the audition of the main characters and why?
The scene where Paige and Cash first meet. She doesn't know who he is and she orders him out of the theatre where she's working as a coat check girl because her boss her not to let anyone in early.
"I'm here for the performance," he said.
Wait outside, she should have said, but her tongue remained glued to the roof of her mouth, peanut butter stuck.
Her first day on the job and she couldn't complete one simple task—tell this red-hot stranger to wait outside with everyone else until the doors officially opened.
Clearly, he was not a man accustomed to following the rules. What applied to regular folk didn't apply to Greek gods in cowboy clothing, did it?
C'mon. Snap out of it. Remember what happened the last time you went gaga over a guy?
"I'm sorry," she said, meaning to sound firm, but somehow her words came out alarmingly shaky. "But we've got a strict schedule to keep and we're not open to the public until one-thirty."
"It's eight minutes after one." He turned his wrists so she could see the face of his expensive watch. Showoff. "Not that early."
"Rules are rules."
"Even in my case?" He gave her a look that said, are you kidding me right now? As if she should know who he was. As if he was somebody.
Cocky. He was amazing and he knew it.
His attitude rubbed her the wrong way. He wasn't different than any of the other people lining up waiting to be let in. Peeved and vowing not to be swayed by his lively eyes and knowing grin, she pointed to the sidewalk. "Out, mister."
"But—"
"No excuses."
"I'm—"
"Go." She snapped her fingers, sent him her fiercest scowl, even though her knees were gelatin. He didn't need to know that.
Instead of leaving, he strolled closer.
Paige's heart hopped onto a trampoline, bounced around, then flipped into her throat. Now what?
The stranger studied her with half-lidded eyes and intense interest as if she were the most fascinating creature he'd ever seen. Her. Plain old Paige MacGregor, the most ordinary girl, was being stared at as if she were the most extraordinary thing.
The hair at the nape of her neck tickled and her heart hiccupped. She curled her fingernails into her palms, and gulped.
"No one has to know you let me in early," he whispered. "It'll be our little secret.
He was fully in control. He knew it. She knew it. They both knew she was melted wax in the heat of his sexy stare.
Damn him.
"Leave," she said, and added unsteadily, "please."
What do you want people to take away from reading this book?
The power to change resides inside us.

What are you currently working on? What other releases do you have planned for 2017?
I'm currently working on the Twilight, Texas Xmas book for 2018. My upcoming releases is HOW THE COWBOY WAS WON, the second book in the Lockharts of Cupid, Texas series. It's out March 27th.
I also headlining anthology from Kensington in June called the A WEDDING ON BLUEBIRD WAY.

Thanks for blogging at HJ!
Giveaway:

Print copy of COWBOY, IT'S COLD OUTSIDE (A Twilight, Texas Novel) by Lori Wilde. (US/CAN)
To enter Giveaway: Please complete the Rafflecopter form and Post a comment to this Q:

Have you ever had a crush on a musician? Who was it and why did you find them so attractive?
Excerpt from Cowboy, It's Cold Outside:
"Dance with me," she said abruptly, and held out a hand.
"You want to dance?"
"You've convinced me that I need to have more fun."
Waltzing with her, holding her close, was dangerous. He hesitated. She looked at him, anticipation on her lips, a beguiling smile. The boat would soon pass by. The music would drift away. He'd have her in his arms no more than a couple of minutes.
"Paige," he murmured, "I don't know if that's such a good idea."
She looked so enchanting, those sparkling hazel eyes full of life and joy. Then she whispered the magic word. "Please."
Weak man that he was, Cash gave in. Reached out. Took her palm. Wrapped her in his arms.
She was light on her feet. Graceful. Controlled. She knew what she was doing. He led her across the small box of the living area, a neat square suddenly filled with motion and feeling. He hadn't waltzed in a long time.
Paige interlaced her fingers through his hands, leaned her head against his chest as they danced as a unit. His hand was around her shoulder as she clung to him. One-two-three. One-two-three.
They turned, stepping back a bit as they danced like characters from a Hallmark Christmas movie. Eyes glued to each other. Hands melded. Feet float- ing in perfect rhythm. The houseboat rocking gently with their movements. Outside the window the snow was a wild flurry now.
It was the most damn romantic thing he'd ever done in his life, and he wanted to keep waltzing for- ever.
But the paddleboat slid away, the music growing fainter and fainter until they were dancing to nothing but the sound of their comingled breaths.
Cash had to find a way out of this before it was too late. Before he was too far gone.
"I've had a great time," Cash whispered, letting go of her, stepping back. "It's been lots of fun—"
She leaned into him, her smile a fishing lure, hooking him, reeling him back to her. "So much fun."
He pressed his chin to the top of her head, loos- ened his arms from around her waist. "It's getting late."
"Is there any of that sangria left?" She peered around his shoulder at the kitchen table. "It was delicious."
"I think we killed it . . ." He could see the pitcher from where they were standing. There was a third of it left.
"I don't think we did." Her eyes took on a naughty sheen.
He dropped his hands to his sides, felt like a wooden toy soldier. "You have to get up early . . ."
"I can easily get by on just a few hours of sleep." "It's well after midnight . . ." He rotated his wrist so she could see the face of his watch.
She turned up the sugar on her smile. "I don't have to be up until six."
"Fritzi needs his beauty rest . . ." His own voice was a desperate climber stuck in the death zone on Mount Everest.
They both turned to stare at the poodle curled into a little ball on the back of the couch, snoring softly.
"Looks like he's getting by," she said.
Cash inched toward the front door. "I'll get your coat and . . ."
Paige went to the window, peered out at the rap- idly falling snow. "It's really coming down. The dock will be slick."
He opened the small closet, waved at pair of brown fisherman's boots. "There are rubber boots—"
"The electricity is out. It's pitch-black. I won't be able to see my hands in front of my face."
"I've got a flashlight." He reached for his coat, settled his Stetson on his head. "I'll walk you home—"
"Cowboy, it's cold outside, and the fire is so toasty." She scooted over to the fireplace, warmed her hands in front of the gas flames.
He draped their coats over his arm, put his hand on the doorknob. "This town is full of gossips and—"
"There's no one around. We're out here in the marina all on our own at this time of night on a cold December evening."
Excerpt. © Reprinted by permission. All rights reserved.

Book Info:
Everyone in town knows that Christmas in Twilight has a way of bringing lovers together . . . but will its magic bring this pair from "I won't" to "I do"?
Wearing a too-tight "Santa Baby" costume held in by a double pair of Spanx, Paige MacGregor runs headlong into a gorgeous, grey-eyed hunk of a long, tall cowboy. And not just any cowboy, but country-western star Cash Colton, visiting Twilight to perform in a charity concert. Most women would melt at his feet, but Paige knows all too much about self-assured men with cocky attitudes, so she tells him to get lost.
Cash is in town, nursing his own broken heart, but Paige has knocked him off his feet. He's convinced she's perfect—someone to inspire his music and share his now-empty bed. True, he's not marriage material, but he's determined to convince her that they're perfect together—at least for a while. But what he doesn't count on is falling in love with the one woman who isn't about to give him the time of day!
Book Links:

Meet the Author: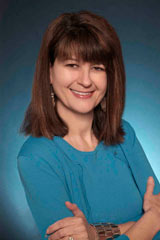 Fifth generation Texan, Lori Wilde is a New York Times and USA Today best selling author of 80 works of fiction. She's a three-time nominee of the Romance Writers of America prestigious RITA award. She holds a bachelor's degree in nursing from Texas Christian University, and a certificate in forensics. She is also a certified Hatha yoga instructor. Lori loves yoga, traveling, cooking and spending time with her husband, and two mini-aussie shepherds. In March 2018 she is opening a yoga/creativity retreat for artists called Epiphany Orchards.
Connect:
https://www.facebook.com/LoriWildeBooks/
https://twitter.com/loriwilde
https://www.pinterest.com/loriwilde/
https://www.instagram.com/loriwilde02/