Today it is my pleasure to Welcome author
Terry Spear
to HJ!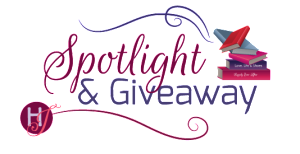 Hi Terry and welcome to HJ! We're so excited to chat with you about your new release, All's Fair in Love and Wolf!
What is your favorite scene from All's Fair in Love and Wolf and why?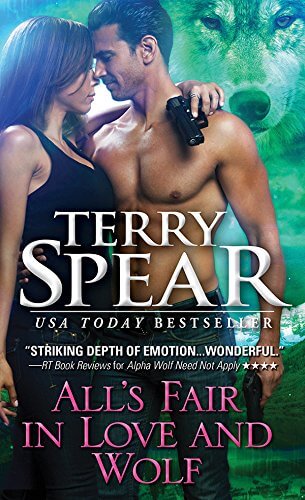 One of my favorite scenes is when they search through the diaries of a woman who might have had a Silver child with the Silver's father.

The thing I love about the Silver Town wolves is they're family, and close friends—a pack that takes care of each other no matter what. When they're trying to learn the truth of what's going on with Sarandon's identity theft, they all ban together to do what they can to clear him.

It's a community of wolves who would go to any lengths to protect their own. When they think they might have a chance to learn the truth, Sarandon thinks he's going to be doing this on his own with Jenna. No way. Half the pack shows up to help! That's what Silver Town wolves are all about.

To me, they personify wolf packs and family.

Excerpt from All's Fair in Love and Wolf:
She followed him. "I keep a diary."
He looked back at her, his face brightening a bit.
"Do you journal?" Jenna asked. She only said it because she wondered if Ritka had mentioned having the baby in a diary. Maybe not, if she wanted to keep the shame of having a baby secret when she and Sheridan hadn't agreed to reveal they were mated.
"Uh, no, I don't journal. If Ritka and my dad had a child, they would have been mated."
"Right, but if he was trying to hide the fact they had mated, she'd have to keep the child secret."
"Gotcha. Ritka had a diary."
"Oh? Where is it?"
"It was for the period of time that Sheridan had been involved in several illegal actions. That's how we verified the truth about him. It didn't go beyond three years. If she had more diaries, Darien didn't mention them."
"If Sheridan made her get rid of the baby, he might have made sure she didn't keep any record of it."
"Possibly. I'll call Darien and see if he knows of any other diaries. They wouldn't have been relevant to the murder case, so no one probably read them." Sarandon could believe anything where his father was concerned. In the beginning, he'd fought against believing his father had done anything wrong. Now, nothing surprised him. He started the load of wash. Then he pulled out his phone and called his pack leader. "Hey, Darien, did you find any other diaries of Ritka's?"
"We have them in storage for evidence, though we never used the others, just the one that convicted Sheridan of his crimes. What are you looking for?"
"A half brother."
Darien didn't say anything for a moment. "Hell."
"Yeah, my thoughts too. What would be the likelihood that a near-clone likeness of me would steal my ID and not be related?"
"Slim, I would think. We have a special code to get into the warehouse. CJ can get you in, and he'll know where Ritka's things are stored."
"Thanks, Darien. I'll call him now."
"There were a lot of diaries and journals. We live a long time. She didn't have any relatives to pass them on to, so we just kept them in storage."
"Good."
"If you do really have a half brother, he might have been born at any time."
Sarandon knew that. Which was why he wanted to get started on it tonight. He knew he wouldn't be able to sleep, thinking that a half brother may be the one who'd stolen his identity. If he had, then what? The guy must have been given to another pack to raise. He might have only recently learned who his father and mother were.
"Did Ritka have any siblings? Or other relations living with another pack that we know of?"
"None that I know of who are living. Which is why we couldn't give her property to anyone. She had a twin sister, but she died years ago, according to Ritka."
"Do we know if her sister was mated?"
"No, we don't. She didn't stay with our pack, so she could have mated someone and have a different last name than Ritka. Jackson is common enough that looking for an Evie Jackson who mated and changed her name won't be easy."
"You don't know when she was supposed to have died?"
"No, but it was years ago. Dad was running the pack back then."
"Okay, maybe I can find in a diary whether she had a son by my dad. Maybe she wrote who she gave the baby to."
Darien sighed. "All right. Talk to you later."
"Thanks, Darien." Sarandon called CJ next. "Hey, I need you to help me locate Ritka's diaries. Darien said they're stored at the evidence warehouse."
"For?"
"I'm trying to find out if Dad had a son by Ritka and she recorded it."
"Ah, hell. All right. I'll meet you over there."
Excerpt. © Reprinted by permission. All rights reserved.

Thanks for blogging at HJ!
Giveaway:

Print copy of All's Fair in Love and Wolf (Silver Town Wolf) by Terry Spear
To enter Giveaway: Please complete the Rafflecopter form and Post a comment to this Q:

If you had the chance to join one of the packs, which one would you join? The Highland wolves in their castles? The red wolves on the ranch in Oregon? The Montana SEALs? The white wolves of Minnesota? The Silver Town wolves?
Book Info:
The Silver Town wolf pack has your back
Wolf shifter Sarandon Silver's in trouble with the law, and bounty hunter she-wolf Jenna St. James is determined to bring him in for trial.
Lucky for Sarandon, the entire Silver Town pack is ready to fight for his innocence. But until the case is solved, Jenna's sticking to Sarandon like glue…
Book Links:  Amazon| Barnes & Noble | iBooks| Kobo | IndieBound


Meet the Author:
USA Today bestselling author Terry Spear has written over sixty paranormal and medieval Highland romances. In 2008, Heart of the Wolf was named a Publishers Weekly Best Book of the Year. She has received a PNR Top Pick, a Best Book of the Month nomination by Long and Short Reviews, numerous Night Owl Romance Top Picks, and 2 Paranormal Excellence Awards for Romantic Literature (Finalist & Honorable Mention). In 2016, Billionaire in Wolf's Clothing was an RT Book Reviews top pick. A retired officer of the U.S. Army Reserves, Terry also creates award-winning teddy bears that have found homes all over the world, and she is raising two Havanese puppies. She lives in Spring, Texas.
Find Terry Online:
Website: www.terryspear.com
Facebook: https://www.facebook.com/TerrySpearParanormalRomantics
Twitter: https://twitter.com/TerrySpear
Goodreads: https://www.goodreads.com/author/show/421434.Terry_Spear