Today it is my pleasure to Welcome author
Kimberly Nee
to HJ!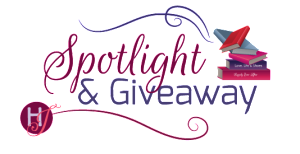 Hi Kimberly and welcome to HJ! We're so excited to chat with you about your new release, The Earl's Perfect Match!
Tell us about the book with this fun little challenge using the title of the book: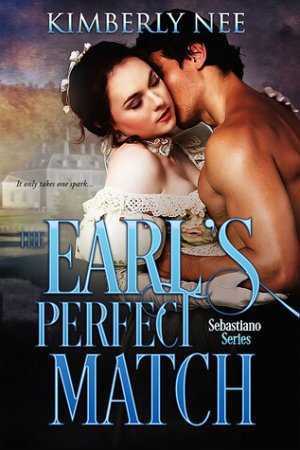 T is for: Time running out
H is for: heir, which Bennett Markham sorely needs
E is for: Earl Dunning
E is for: Elena Sebastiano
A is for: Alluring
R is for: Romance
L is for: Lust. So much lust.
S is for: Steamy sex
P is for: Passion
E is for: Erotic
R is for: Racing
F is for: Finding one's soulmate
E is for: Exotic
C is for: Challenge of finding the perfect match
T is for: Tragedy, if someone isn't careful
M is for: Matchmaking
A is for: All the rules being broken
T is for: Taking the greatest chance of all
C is for: Curses on families
H is for: happily ever after, maybe.

Please share the opening lines of this book:
The single flickering candle was little more a stump of wax than an actual candle. Still, it was the trouper of the bunch. The other candles in the holder had long ago cried quarter and gone out.
Please share a few Fun facts about this book…
Ascot was established because Queen Anne thought the heath would be an excellent place to race horses.
The very first race at Ascot was held August 11, 1711. The prize was 100 guineas and seven horses competed.
The winner's name has been lost to history, however.
I first created the Sebastiano family when I was still in high school, almost 30 years ago.
The character of Bennett Markham was inspired by Tom Hiddleston's Loki from the Marvel 'Thor' movies.
Was there a scene in this book that was harder to write than others?
The most difficult scene to write was probably the fight between Bennett and Huxley. I find writing fight scenes tough to write because in my mind, they come across sounding like the fight scenes in the Batman television series from the 1960s, with BAM, KAPOW, and POW all in those explosion-type bubbles for effect. It's not easy trying to describe it without going over the top. Hopefully, I managed.
"How dare you?" he sputtered, marching up to Huxley to grab a handful of his shirtfront. "How dare you?"
The glass fell from Huxley's grasp to explode against the parquet tiles, splashing spirits in all directions. "What the deuce are you about, Dunning?"
"Think it funny, do you? Amusing, to paw one of my guests? She's not some dockside trollop, you bloody idiot! What in hell's name were you thinking?"
"She didn't seem to mind when I pulled her close, so I saw no harm in—"
That was as far as he got before Bennett gave into animal instinct and buried his fist in Huxley's gloating face. One of the ladies shrieked—he didn't see whom—as blood spattered from Huxley's mashed nose.
"Dunning, have you gone mad?" Huxley spat, clutching his nose with both hands. "I think you've broken it!"
"It's only a pity I didn't break your bloody fool head to go with it," Bennett growled, biting back a wince as he flexed his left hand. It was already sore. Come morning, he probably wouldn't be able to move it. There were several cuts on the backs of his fingers—from Huxley's teeth, most likely.
He never saw the blow coming, but the inside of his skull lit up like fireworks and he staggered back, going to one knee as bells clanged obnoxiously in his ears. He didn't know who hit him, but in a flash, Shelton threw himself into the fray and Mr. Angsley crumpled in a heap not too far from Bennett.
Bennett didn't wait for the bells to fade before heaving himself up and at Huxley. He caught the viscount in the midsection and their momentum carried them halfway into the dance floor, which was now empty of dancers and full of spectators. The red haze before his eyes grew thicker and mistier, and he had no idea how many blows he landed before someone—Shelton, most likely—dragged him off and away from Huxley, who lay battered and bruised and still spitting venom like a snake that refused to die.
"I want him out of here. Now!" Bennett thundered, pointing at Huxley and then at Angsley. "Both of them."
"Yes, my lord." Matthews appeared, along with several footmen, who none-too-gently grasped each Angsley by a wrist and marched them from the ballroom
Excerpt. © Reprinted by permission. All rights reserved.

What do you want people to take away from reading this book?
Don't be afraid to take chances. The chances you don't take are usually the ones you end up regretting the most.
Thanks for blogging at HJ!
Giveaway:

An ebook copy of The Earl's Perfect Match. Three winners will be chosen at random, and one winner will be chosen at random to receive the entire set of Sebastiano novels (4 books, total) in ebook format.
To enter Giveaway: Please complete the Rafflecopter form and Post a comment to this Q:

Which secondary character's story would you want to read the most?
Book Info:
Bennett Markham, Earl of Dunning, needs an heir, which means he needs to find a wife first. His only requirements are that his bride not be a fortune-hunter and absolutely cannot love him, now or ever.
Love is not in the cards for Markham men.
Elena Sebastiano is more than a little surprised when the Earl asks her to play matchmaker for him. They barely know each other, so how is she supposed to choose the perfect bride? Nonetheless, the challenge intrigues her.
But what's a woman to do when she wants the man for herself? Convince him no one will do but her…
Book Links:  Entangled Publishing— Amazon


Meet the Author:
Kim fell in love with historical romance when she was sixteen, and blames it on Kathleen Woodiwiss, since it was her The Flame and the Flower that got her hooked. Not long after finishing it, she sat down to write one herself and now, many moons later, she's still writing them.
A native of New Jersey, Kim still lives there with her husband, their two children, and their dumb but lovable boxer/lab mix, Roxy. When she's not writing, she's a gym rat who weight trains, does cardio grudgingly, and like a true Jersey girl, is obsessed with Bruce Springsteen, the New York Giants, the New York Rangers, and the New York Yankees. She's also strangely fond of tattoos, American history, Tom Hiddleston, John Lennon, the Rolling Stones, and reading, just not necessarily in that order.
Connect: Facebook – A Few Thoughts –my blog