Today it is my pleasure to Welcome author
Tara Taylor Quinn
to HJ!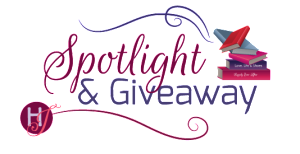 Hi Tara and welcome to HJ! We're so excited to chat with you about your new release, For Joy's Sake!
Please summarize the book for the readers here: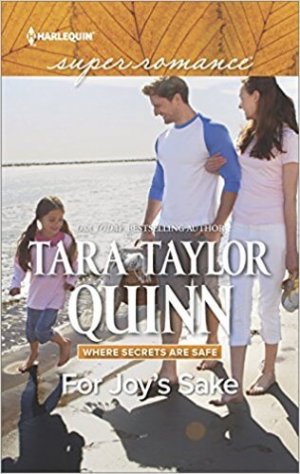 Young heiress, Julie Fairbanks is pulled out of her semi-reclusive life style by a little girl in trouble and sees professional party maker, Hunter Rafferty on a whole new level. He's young Joy's relative and part of the plan to help draw necessary information out of the mute and withdrawn child. Information that they hope will save the little girl's mother's life. Julie knows Hunter's dangerous to her mental and emotional health, but for Joy's sake, she sacrifices all…

Please share the opening lines of this book:
That love is always possible. No matter how badly you've been hurt, or how much horror you've seen, love can and will reign supreme if you open your heart enough to let love work its magic.
If your book was optioned for a movie, what scene would you use for the audition of the main characters and why?
"What can you tell me about Julie Fairbanks?"
Brett Ackerman, founder of The Lemonade Stand, among other things, turned and looked at him. "Depends on what you want to know." He picked up his bag and, with Hunter right beside him, began the two-hundred-yard trek to his ball a little short of the green. If they hadn't been friends for so long, Hunter might have taken offense. As it was, he knew Brett was just being…Brett.
If Hunter knew what he wanted to know, he wouldn't be asking.
He also didn't want to limit what he might learn by narrowing his possibilities.
"I found it odd that she wasn't at the wine tasting last night," he improvised. The event had been in her home. When Brett had issued the invitation to attend as a way to get to know some of Santa Raquel's elite a bit better, Hunter had immediately accepted. Mostly because it would've given him a chance to see Julie outside their business relationship.
He knew nothing more about her now than he had when they'd first met.
Except that she was soft-spoken, often quiet, but when she had something to say he wanted to listen. She wasn't pushy or aggressive, and yet she always managed to make things happen. She dressed more conservatively than any other woman he'd ever wanted to date. She'd never once mentioned that she lived in a mansion or that her trust fund was worth more than he'd ever had in all his investments combined. Her long dark hair was always contained. She had a smile that could melt ice.
And a scent that he dreamed about, waking up on more than one occasion expecting to smell it on the pillow beside him.
Oh, yeah, he had it bad.
But he wasn't about to wallow in it.
He was The Time of Your Life guy.
And it was time for him to have a life.
Or something like that.
Excerpt. © Reprinted by permission. All rights reserved.

What are you currently working on? What other releases do you have planned for 2017?
I am currently working on final revisions of an Indie published novella from this same Where Secrets Are Safe Superromance series. The novella is part of a 10 book anthology releasing in October, Falling For You, that is written by 10 bestselling Superromance authors, using towns from our Superromance novels!
I'm also writing the last Where Secrets Are Safe book, also one of the last four Superromance novels ever to be published, with a June 2018 release date. And I'm revising Where Secrets Are Safe, Book 14, Falling For the Brother, which is out in March of 2018. Those two stories have no relation to For Joy's Sake other than they take place at The Lemonade Stand, a unique women's shelter off the coast of California. A Family For Christmas, a direct sequel to For Joy's Sake will be out in November of this year.

Thanks for blogging at HJ!
Giveaway:

2 eBook copies of Love By Association by Tara Taylor Quinn
To enter Giveaway: Please complete the Rafflecopter form and Post a comment to this Q:

If you could have any character is any book you've ever read come to life, who would it be?
Book Info:
There's something about Julie
Hunter Rafferty is committed to two things: his bachelor lifestyle and his career as an event planner. But working with Julie Fairbanks on a fund-raising gala is quickly becoming the best part of his day. He can't stop thinking about the mysterious beauty—despite her refusals to have dinner with him.
Everything changes when seven-year-old Joy comes to The Lemonade Stand, a shelter for victims of abuse. To help Joy overcome her trauma and the mystery surrounding it, Hunter and Julie push beyond their boundaries, confronting their own past pain…and feelings for each other.
Book Links: Goodreads│Amazon│Barnes & Noble│Harlequin


Meet the Author: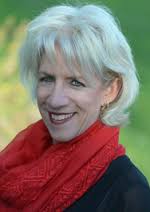 The author of more than 70 original novels, in twenty languages, Tara Taylor Quinn is a USA Today bestseller with over six million copies sold. A 2015 RITA finalist Tara appears frequently on bestseller lists, including #1 placement on Amazon lists, and multiple showings on the Publisher's Weekly Bestseller list. She has appeared on national and local TV across the country, including CBS Sunday Morning.
Tara is a supporter of the National Domestic Violence Hotline. If you or someone you know might be a victim of domestic violence in the United States, please contact 1-800-799-7233.
Website│Goodreads│Amazon│Facebook│Twitter│Pinterest│Instagram│Wattpad.