Today it is my pleasure to Welcome author
Diane Alberts
to HJ!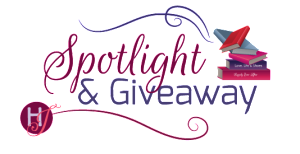 Hi Diane and welcome to HJ! We're so excited to chat with you about your new release, The CEO's Seduction!
Please summarize the book for the readers here: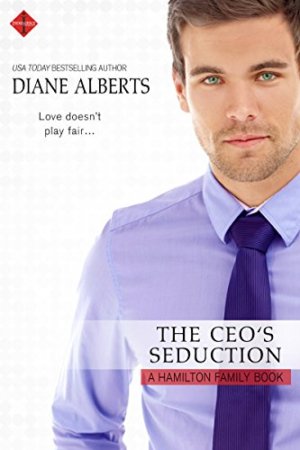 T is for terrifically seductive
H is for H-A-W-T
E is for elegant weddings
C is for can't-wait-to-read-this
E is for entry-into-the-Hamilton-world
O is for opposition
S is for SEDUCTION
S is for sexy
E is for erroneous brothers
D is for desire
U is for unfairly sexy men
C is for constant need
T is for ties
I is for ignite
O is for older brothers
N is for never-letting-you-go

Please share the opening lines of this book:
Picket fences. Lush green lawns. Bright little flowers lining all possible walkways. Sparkling pools and laughing kids. Soccer moms. Basketball hoops. Sunny skies and hot summer breezes.
Please share a few Fun facts about this book…
I chose the last name Hamilton for my characters because I am in love with the musical Hamilton, and couldn't think of a better last name for my guys. ☺
I made the older brothers super protective of their baby sister because as a teenager, I always wished I had an older brother or two who would kick guys butts if they looked at me too long.
I am a sucker for best friend's little sister books for this very reason.
I, like Brett, can't find any constellations in the sky…except Orion. For some reason, I can always find him in the sky.
The scene where they dance in the garden is my favorite scene in the book.
Was there a scene in this book that was harder to write than others?
I think the first kiss scene was a bit of a challenge, because even though they kiss, he's not happy about it—and it rocks him off his feet and changes everything…but again…he's not HAPPY about it.
He pressed his hands down on hers, trapping them on his chest, and let out a soft sigh. "I know you think you have feelings for me, but you don't. You've never even kissed me or fucked me. You can't love someone you've never had."
"Oh, really?" She stepped closer, pressing her body to his. Her heart sped up at the sensation of her soft curves molding to his hard body. God, he felt so right against her. How could he not feel it, too? How could this be one-sided? "Then kiss me. Right here. Right now. Prove to me that I don't have feelings for you."
"No. Not just no. Hell, no." He shakily let go of her hands, his gaze locked on her lips despite his refusal. He tried to back up more, but he was stuck between her and the door. If he thought she would give him room, then he was sadly mistaken. She was done giving him room. It was time for the truth. "Absolutely not."
"Why not?" She lifted up on tiptoe, wrapping her arms behind his neck. He could have easily pulled free of her grip, but he didn't budge. Just stood there, all stiff and unmoving. "You want to kiss me. Don't tell me you don't. You're as curious as I am about what it would be like. Admit it."
"No." He shook his head. "I'm not."
"I saw it last night, in my room. In your eyes. In your…" She drifted her gaze down, drifting off. "In your body. So don't lie to me. Don't ever lie to me. I won't ask for anything from you except that. All I want from you is complete honesty."
"Fine. You want the damn truth? I want to fucking kiss you." His jaw flexed, and his hands found her hips. He didn't push her away, but he didn't pull her closer, either. "But wanting to do something isn't the same as doing it."
Her breath caught in her throat. He'd finally said he wanted her, and it hadn't occurred in her imagination this time. She bit her bottom lip, and his gaze fell to her mouth. When his fingers flexed on her hips, she lifted her chin. She'd never been afraid to go after what she wanted, and this time was no different. "Until it is. Kiss me."
"I can't, Anna. I promised your brother—"
"He's not here." Unwilling to accept the stupid bro-code she had no part in, she yanked him down. "Kiss. Me. Now."
"Damn it, Anna." With a tortured groan, he closed the distance between them until his lips touched hers.
Excerpt. © Reprinted by permission. All rights reserved.

What do you want people to take away from reading this book?
That love is always stronger than anything else in this world, and as long as people love, then the world is a good place.

Thanks for blogging at HJ!
Giveaway:

Winner's choice of 2 Diane Alberts backlist Ebooks.
To enter Giveaway: Please complete the Rafflecopter form and Post a comment to this Q:

What's your favorite trope you can't get enough of?
Book Info:
The last thing Brett Ross wants is to be back in the same old damn small town he grew up in, but his best friend is getting married, so there's no way he's skipping yet another visit back home. He knows what he's getting into, coming back here, but the one thing he didn't count on was the way Anna Hamilton made him feel the first time he sets eyes on her…and she's all grown up.
Anna's always been in love with Brett, even if she's always been his best friend's annoying little sister to him. But when he looks at her, she doesn't see annoyance in his eyes anymore. If anything, she sees a silent calling for her to save him from himself…and she's just the girl to do it. All she needs is to find a way to escape her pesky, protective older brothers.
And then the game is on.
Buy links:  http://www.dianealberts.com/portfolio/the-ceos-seduction-hamilton-family-1/


Meet the Author: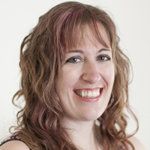 Diane Alberts is a USA TODAY bestselling Contemporary Romance author with Entangled Publishing. Under the name Jen McLaughlin, she also writes New York Times, USA TODAY, and Wall Street Journal bestselling books with Penguin Random House. She was mentioned in Forbes alongside E. L. James as one of the breakout independent authors to dominate the bestselling lists. Diane is represented by Louise Fury at The Bent Agency.
Diane has always been a dreamer with a vivid imagination, but it wasn't until 2011 that she put her pen where her brain was, and became a published author. Since receiving her first contract offer, she has yet to stop writing. Though she lives in the mountains, she really wishes she was surrounded by a hot, sunny beach with crystal clear water. She lives in Northeast Pennsylvania with her four kids, a husband, a schnauzer mutt, and four cats. Her goal is to write so many fantastic stories that even a non-romance reader will know her name.
Facebook | Twitter | Instagram |