Today it is my pleasure to Welcome author
Nalini Singh
to HJ!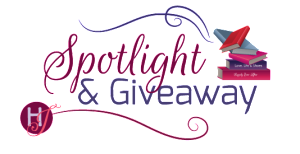 Look what we've unearthed! It turns out Venom lost a bet to Dmitri a few years ago and, as a result, had to grant an interview to a reporter from Immortal Insider magazine!
Immortal Insider Magazine EXCLUSIVE!

Have we got a treat for you!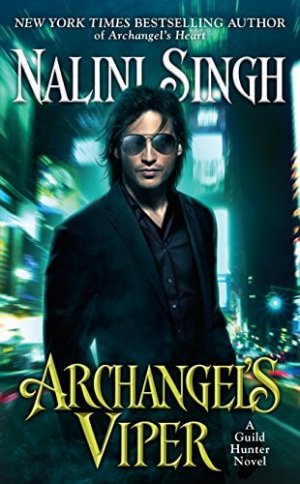 Thanks to the Tower, we have the FIRST EVER interview with one of Raphael's deadly (deadly sexy that is!) seconds. After a spirited battle at the Immortal Insider office, Missy Lemon won the right to conduct this interview (though she did permit us to slip in a few questions of our own.)

Without further ado, we give you VENOM!

Thanks so much for agreeing to this interview Venom. Do you mind if I call you that?
Venom: It's my name.

Of course! I'm just so, so delighted to have this opportunity to sit down with you. I've never been in the Tower before. It's quite large. And there are so many powerful vampires.
Venom: Don't worry. We don't snack on reporters. Usually.

Such a great sense of humor! Okay, I better ask my questions. I know I only have fifteen minutes. So the first question comes from everyone back at the office. They'd like to know what you look for in a woman.
Venom: I don't have to look for women. They come to me.

I definitely have no argument there. But how do you choose? Is it… to do with the taste of their blood?
Venom: I was raised a gentleman. I don't bite and tell.

The girls are just going to swoon over that! And oh, wow, your smile. I need a cold shower right now. I think I've forgotten my next question.
Venom: In that case, let's end the interview and share a drink for the remainder of the fifteen minutes. You can tell me all your most wicked dreams.

Goodness, you make it hard to concentrate, but I promised everyone an interview. Okay, I've found my question list. Working for the Tower is something many mortals and immortals alike dream of. Describe what it's like working in the Tower? How is Dmitri as a boss?
Venom: I don't work in the Tower. I'm part of the Tower. It is as much in my blood as the land where I was born. As for Dmitri… I'm afraid that would be unprintable.

Is that Dmitri on the balcony outside? Something seems to be making him laugh hysterically. I didn't know he laughed.
Venom: He won't be laughing for long. You have six minutes left.

The girls will never forgive me if I don't ask this next question. What's so far been your best/most memorable experience since you were Made?
Venom: That one's easy. I once beat Dmitri so badly in a fight that he whimpered.

I can't quite imagine that. Gosh. Are there any other Tower secrets you can reveal?
Venom: I keep my friends' secrets, but I don't mind revealing that Dmitri is addicted to Hunter's Prey. He even buys the merchandise. You should see his office. Plastered with Hunter's Prey posters.

I'm sure the producers of the show will be thrilled to hear that! I know I only have a minute left, but I have one final question. We've heard rumors that you can shapeshift into a snake. Is that true?
Venom: I'm going to murder Dmitri. Print that.

Thanks for blogging at HJ!
Giveaway:

Print copy of Archangel's Viper (A Guild Hunter Novel) by Nalini Singh
To enter Giveaway: Please complete the Rafflecopter form and

Leave a comment with your thoughts on the book / Venom's interview…
Book Info:
Once a broken girl known as Sorrow, Holly Chang now prowls the shadowy gray underground of the city for the angels. But it's not her winged allies who make her a wanted woman–it's the unknown power coursing through her veins. Brutalized by an insane archangel, she was left with the bloodlust of a vampire, the ability to mesmerize her prey, and a poisonous bite.
Now, someone has put a bounty on her head…
Venom is one of the Seven, Archangel Raphael's private guard, and he's as infuriating as he is seductive. A centuries-old vampire, his fangs dispense a poison deadlier than Holly's. But even if Venom can protect Holly from those hunting her, he might not be able to save himself–because the strange, violent power inside Holly is awakening…
No one is safe.


Meet the Author: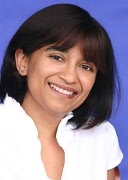 New York Times and USA Today bestselling author Nalini Singh lives and works in beautiful New Zealand, and is passionate about writing. She also loves chatting to readers. You can find her on Twitter (@nalinisingh) and Facebook (facebook.com/authornalinisingh), and via her website: nalinisingh.com
Nalini's Newsletter: Goes out monthly and includes exclusives for subscribers, including free short stories, sneak peeks, deleted scenes and more. To join, just copy and paste this into your address bar and fill in your name and email address: mad.ly/signups/59681/join