Today it is my pleasure to Welcome author
Amy Sandas
to HJ!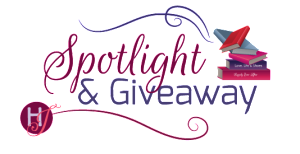 Hi Amy and welcome to HJ! We're so excited to chat with you about your new release, The Gunslinger's Vow!
Please share your favorite scene from The Gunslinger's Vow: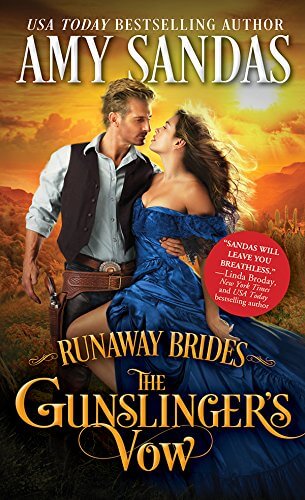 The Gunslinger's Vow is the first book in my new Western Historical series, Runaway Brides. When I first decided to immerse myself in the American Old West after spending so much time in Regency England with my prior books, it was a bit of a challenge. The setting, the people, the language itself is so different, but the process was made much easier because of my hero and heroine. Alexandra and Malcolm were so much fun to write! They are both very determined characters with firm goals and a fierce dedication to their own independence. But when they ultimately come together (as you all know they will!), they become even stronger in their partnership because of their loyalty, love, and respect for each other.

As satisfying as it was to write the resolution to everything Malcolm and Alexandra had been fighting for, I have to admit the times they were in conflict with each other were the most fun to explore. The scene I'd love to share with you here is during my hero and heroine's first meeting. Alexandra Brighton is a fine Eastern lady recently stranded in Wyoming Territory and she in desperate need of an escort for the remaining length of her journey to her father's home in Montana. She is convinced that she found the perfect man for the job in bounty hunter, Malcolm Kincaid.

Malcolm, however, is going to need some convincing…
The moment her gaze found the mirror on the wall across from her, she was ensnared by the bounty hunter's sharp gray focus.
He was staring at her in the grimy reflection and had probably been doing so from the moment she'd approached.
An intrinsic sort of physical awareness lifted the hair on the back of her neck. It was a sensation not quite like fear, though it was awfully close to it.
For a few moments, she couldn't manage anything more than to stare back at him. His features were a fascinating collection of harsh angles and rough-hewn lines. The thick beard did nothing to disguise his hard, masculine jaw, or detract from the impression of his straight nose and those frightening eyes.
Still staring at her.
A strange sort of weakness infused her insides, making her belly quiver and her knees turn to jelly. That sensation spurred her to speak again. She hated feeling weak nearly as much as she hated being afraid.
"My name is Miss Brighton, and I find myself in need of an escort to Montana."
"No."
She'd barely finished before he gave his reply. One curt word uttered in a low tone that left no room for civility.
Alexandra frowned. Her fingers curled into fists in her soft, pearl-gray gloves. "I know you are heading in that direction. The blacksmith said as much. It is imperative that I make my way north as soon as possible."
"Not my problem, lady."
His rudeness set her back, but not enough to give up. "That is correct; it's not your problem," Alexandra replied. She heard the annoyance in her voice and swiftly softened her tone. "You can be the solution, however."
"No."
Her temper flared. The man was infuriating. "Why not?" she pressed stubbornly.
He lifted his glass to drain the last of the whiskey. His Adam's apple rose and fell above the edge of his bandana. Setting the glass back on the bar, he muttered, "You got the wrong man."
"You are Kincaid."
He clenched his teeth, hardening the already harsh line of his jaw. "I'm no guide, and I'm damned sure no lady's escort."
Oddly, the more discourteous and aggressive he became, the more he made her want to dig in her heels and force him to be reasonable. "You are a bounty hunter, correct?"
No reply.
"You hunt down outlaws for a reward. I imagine it has taken you all over this country of ours. You are likely quite familiar with any number of roads and trails that stretch across the western territories."
No reply.
Alexandra sighed. "Look, Mr. Kincaid," she began, doing her best to formulate her thoughts into a convincing argument, "I understand I may not be offering you the type of work you typically accept, but you will be paid. Quite handsomely, actually."
She didn't bother to add that she wouldn't be able to give him his fee until they reached her father.
"No."
"But—"
"No."
He didn't raise his voice or say anything more. Just the one syllable. Then he shifted his gaze toward the bartender with a dip of his chin to indicate he wanted another pour, dismissing her.

Excerpt. © Reprinted by permission. All rights reserved.

Lucky for readers, Alexandra does not give up easily. She is not exactly the tenderfoot Eastern lady Malcolm assumes her to be. And there is a lot more going on beneath Malcolm's hard edges and steel-eyed stares than it first appears.

Thanks for blogging at HJ!
Giveaway:

Print copy of The Gunslinger's Vow (Runaway Brides) by Amy Sandas
To enter Giveaway: Please complete the Rafflecopter form and Post a comment to this Q:

What are some of your favorite novels or movies where the hero and heroine start off at odds with each other, but just can't resist falling in love?
Book Info:
Three runaway brides
Determined to escape their fates
Flee West to find freedom that can only be had
in a cowboy's arms…
Alexandra Brighton spent the last five years in Boston, erasing all evidence of the wild frontier girl she used to be. Before she settles, she's determined to visit her childhood home one final time. But when she finds herself stranded far from civilization, she has no choice but to trust her safety to the tall, dark and decidedly dangerous bounty hunter, Malcolm Kincaid.
Now that Malcolm finally has the location of his brother's killer, he has no intention of wasting time protecting a pampered Eastern lady. But something about Alexandra speaks to the heart he long thought frozen—and her slow transformation from proper miss to wild-eyed beauty leaves him shaken. By the time they reach Montana, Malcolm must decide if seeking justice for past wrongs is worth losing a future with the woman he never expected to need…
Book Links: Book Links: Amazon | B&N | iTunes |


Meet the Author:
Amy Sandas writes historical romance about dashing and sometimes dangerous men and women who are often reckless, bold, and unconventional. Her affinity for writing began with sappy pre-teen poems and led to a Bachelor's degree with an emphasis on Creative Writing from the University of Minnesota-Twin Cities. She lives with her husband and children in Wisconsin.