Today it is my pleasure to welcome romance author 

Vanessa Kelly

to HJ!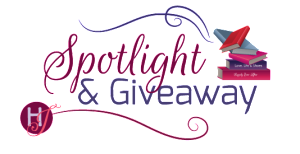 IN MATTERS OF DESIRE, HE'S THE PERFECT TEACHER…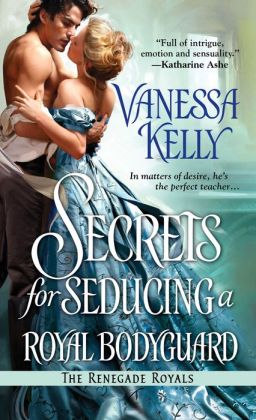 Accomplished spy Aden St. George prefers to stay away from the frivolous ton, especially after the way his mother was used by the Prince Regent. But his latest mission compels him to guard unconventional, vibrant Lady Vivien Shaw. Rescuing her from kidnappers was easy. Resisting her beauty is not. Duty demands he keep an eye on her—and naturally, his lips soon follow. For someone who views entanglements as a weakness, this is pure, delicious folly…
Though grateful for Aden's help, Vivien has secrets she must keep hidden. Yet with her abductors still at large, she needs Aden's protection almost as much as she craves his touch…
Excerpt
Smuggling tunnels near the Kentish Coast
October, 1814
Aden St. George managed to avoid having to kill the guard stationed outside his quarry's crypt-like cell, although the thug outside the caves hadn't been so lucky. Still, that bastard had tried to knife him in the gut so Aden could hardly be faulted for returning the favor. And knowing what he did about the men who'd kidnapped Lady Vivien Shaw, he wouldn't waste his fitful conscience on that brutal but necessary act. Killing was not a favorite pastime, but only rarely did it disturb his sleep.

Tonight's rescue mission carried no inconvenient opportunities for remorse since a woman's life and innocence hung in the balance. True, the gossips whispered that Lady Vivien's innocence was an open question, but what would happen to her if Aden failed wasn't. Without his intervention she would disappear into a nightmarish life, forever beyond the protection of her family and friends.

Even if she'd simply been the victim of a kidnapping for ransom, as her wealthy brother suspected, her reputation at the very least was at stake—especially if rumors of her disappearance started to circulate throughout the ton. More importantly, Aden hoped he wasn't already too late to ensure she continued her easy, privileged life, and that her brutish guards hadn't already used her as their plaything.

As he eased the guard's beefy, foul-smelling form to the floor, Aden cast a swift glance down the dimly lit corridor. All was silent, as it should be if he'd done his job correctly. He normally felt little pride in his abilities, but he could at least acknowledge a grim satisfaction that his last disastrous mission in France hadn't affected his instincts or his lethally-honed skills.

Shrugging away any residual tension, he extracted his pick locks from the inner pocket of his coat and went to work on the sturdy oak door separating him from his objective. Although no sound emanated from behind the rough-hewn panels, he was certain Lady Vivien was there. Three other tunnels ran up from the coast into the smuggler's lair, but only this corridor boasted a table, lamp, and chair for the guard by the door. An assessing glance down the other tunnels had convinced him the majority of the gang was elsewhere, probably in a room with a fireplace and more creature comforts than those in this dank corner. But clearly the bastards thought one of the rooms obviously used for storing contraband was quite good enough for a gently-bred lady.

Aden forced down the flare of rage that a woman like Lady Vivien—or any woman—would be stowed like a cask of brandy in a moldering hole carved from dirt and rock. But he could hardly spare to indulge in that kind of emotion. Emotion was an insidious enemy that clouded the judgement, as it had only a few weeks ago in Paris. He couldn't afford it, not when the lady's life was at stake.

The lock snicked and the tumblers slid open. Aden slipped quietly past the door, ignoring the choking miasma of mold and dust that assailed his nostrils. It took a few seconds for his eyes to adjust to the murky depths of the room, illuminated by a single candle standing on a crate, burned down to a nub. Ghosting forward, he made out a pallet shoved against the sloping, roughly carved wall of the room.

A slight form lay motionless under a dark cloak.
GIVEAWAY:

One ARC of CONFESSIONS OF A ROYAL BRIDEGROOM,

book two of The Renegade Royals series.
To enter Giveaway: Please complete the Rafflecopter form and post a comment to this Q:

What did you think of the blurb and excerpt? Want more?
Secrets for Seducing a Royal Bodyguard by Vanessa Kelly
Genre: Regency-set historical romance
Tone: witty, sexy, emotional
Heat Level: hot
Elements/Tags: historical romance, royalty, Georgian era
Publisher: Kensington Zebra
Publishing Date: January 7, 2013
Series: The Renegade Royals, #1
Format: digital
Words: 432 pages
Grab Your Copy Today!
Amazon | Barnes & Noble | iTunes | BAM  |  Kobo
Meet Author Vanessa Kelly:
Vanessa Kelly is an award-winning author who was named by Booklist, the review journal of the American Library Association, as one of the "New Stars of Historical Romance." Her sensual, Regency-set historical romances have been nominated for awards in a number of contests, and her second book, Sex and The Single Earl, won the prestigious Maggie Medallion for Best Historical Romance. Vanessa's next series, The Renegade Royals, is due to hit the shelves in November with an introductory novella, Lost in a Royal Kiss. Book One in the series, Secrets For Seducing a Royal Bodyguard, will release in January, 2014, and Confessions of a Royal Bridegroom will be out in April, 2014.
When not dreaming of plots for her next Regency historical novel, Vanessa also writes USA Today Bestselling contemporary romance with her husband under the pen name of V.K. Sykes. She's also a member of Rock*It Reads, a group of bestselling traditional authors who are self-publishing, and of The Jaunty Quills.
Tour wide Giveaway: a Rafflecopter giveaway
Vanessa is also hosting a giveaway on her website for a reproduction of the original art for SECRETS FOR SEDUCING A ROYAL BODYGUARD, and original sketches of the heroines from LOST in a ROYAL KISS (#0.5) and SECRETS for SEDUCING a ROYAL BODYGUARD (#1).
Link to contest on Vanessa's website
Connect with Vanessa at:
Twitter | Facebook | Website | Blog | Goodreads | Pinterest | Jaunty Quills