Today it is my pleasure to Welcome author
Cari Quinn & Taryn Elliott
to HJ!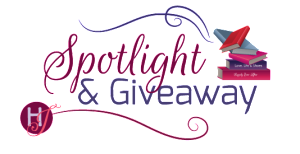 Hi everyone!! Thanks so much for having us on your blog, Sara! We really appreciate it as always.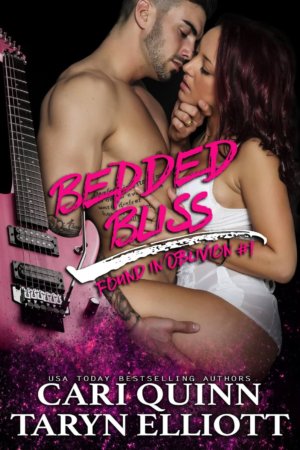 Hmmm. There's so many weird things that happen when we – Cari & Taryn – get together to work on a project. We guess we'll just go through and tell you about a few of the funny and crazy facts of the FOUND IN OBLIVION series.

Fact #1
Yes, this book has to do with the Oblivion band—sort of. Many of the band members in Warning Sign, the main characters of this series, happen to be siblings and stepchildren of the Lost in Oblivion gang.
Yep. You read that correctly.
How would that work, exactly? Simple. We are us. LOL Complications make our world go round in happy little turns.
Lila's rather unfortunate marriage, and subsequent divorce, to Martin Shawcross included two stepsons—Michael and Malachi Shawcross. You'll meet both of them in this first book, BEDDED BLISS. In fact, Michael is the main hero. So, there's the steps taken care of—Michael, co-lead guitar and Mal, drummer—check and check!
The sibling brigade starts with Elle "Ricki" Crandall—Nick Crandall's younger sister. She's trying to distance herself from her rocky past. She'll be playing co-lead guitar in the band.
Next, we have Juliet Reece—Margo's sister from the Lost in Oblivion series. Her crazy sister made a few appearances as supporting cast in Margo and Simon's books. She'll be the bassist in Warning Sign.
Molly McIntire is our lead singer, and just happens to be Jazz Edwards-Now-Duffy's little sister.
Ryan Waters, our Jack-of-All-Trades, and West Reynolds, our keyboardist, round out the rest of the band.

Fact #2
Ryan, West, and Michael all share the same tattoo. A small triangle. They all got them together.

Fact #3
This is a six book series, no cliffhangers. We learned our lesson with those. At least when it comes to our regular series. We have a little too much fun with them while writing our serials. But we know that people want their happily ever after when it comes to their rockstars.
And this one will include our first threesome with a HEA. At least as a writing team. Cari has written them before, but the Taryn of our happy duo has not. We're super excited to write that. It will be book two in this series—TRIPLE TROUBLE.
So, hopefully you guys are ready for some ultra-dirty and hilarious trouble ahead. Juliet will meet her match with Tristan Eves from the Hammered series. He was Hunter's best friend and a chef. And the other half of that trio will be Randy "Sparks" Pruitt. Who would be none other than Harper's younger brother.

Oh, the fun we're going to have.

We hope you're ready for the FOUND IN OBLIVION gang, because we're having a blast with them already!

And now, our exclusive excerpt from BEDDED BLISS.
Michael kept up, rippling up and down the strings so fast that he didn't dare look up. His shoulders hunched and he bent closer to his instrument, cradling it, imagining again that he had her in his arms. That hot, lush body he'd only glimpsed bits and pieces of, curling against his as she pressed those glossy lips to his ear and said dirty things that didn't fit such an innocent face.
Pure face, smokin' body, hair like a goddamn siren. He wanted to hear her voice, see if it matched the sexiness of the rest of her. If she could sing to him, maybe while he was going down on her. He'd part those creamy thighs and lean in for a taste—
A crack overhead had him jerking, then he remembered the shower of lights that they'd scheduled for this part of the show. A million colors arced and crisscrossed across the stage while his and Elle's guitars screamed.
In the midst of the chaos, he sought the redhead again. He had to. She stood out for him like a jewel, glittering so brightly that even the dazzling array of lights that shimmered at the edges of his vision couldn't compete. There were just those eyes, and those full lips moving as she mouthed the song.
He sang the lyrics too, and he was singing with her. To her. Imagining she was beneath him, silently pleading.
All I want is to be in your arms.
Make me yours tonight.
Every night.
Open up, take me in.
Close your eyes, feel me there.
Inside.
A little Michael onstage for your reading pleasure. 😉

Thanks for blogging at HJ!
Giveaway:

Ebook Copy of The Opening Act (Lost in Oblivion Series Boxed Set bks 1-3)
To enter Giveaway: Please complete the Rafflecopter form and Post a comment to this Q:

Finally, we need to know just one thing… Do you like when authors put in cameos from their other series into their books?
Book Info:
A hot night in Vegas is just what the rockstar ordered… until someone ends up married.
Michael Shawcross is living the dream, opening up for his idols, Oblivion, on his band Warning Sign's first tour. Until an overzealous fan goes too far and his hard-partying ways catch up to him in the form of an ultimatum from his manager, Lila Crandall. 

Clean up your image—or else. 

Single mom Chloe Adams is in Vegas for a rare girls' night out. She wasn't ever supposed to be attracted to another rockstar. In fact, she's in rockstar rehab, and the cure for her addiction definitely isn't a sexy, smart-assed guitarist with wicked fingers. 

She never expects to accidentally end up his wife. Or to have her new husband suddenly decide that she's the solution to all his problems. And surprise…he's happy to show his appreciation in a number of interesting, inventive ways. 

Pretending their marriage is real might just be the hottest proposition she's ever been given. 

But what happens when a lie becomes the truth?
BEYOND OBLIVION – A Rockstar Romance full of sexy fun set within the world of our Lost in Oblivion series! You never know who you'll see show up in the books.
Buy Now: https://books2read.com/u/31QNn3


Meet the Author:
USA Today bestselling author Cari Quinn likes music and men, so she figured why not write about both? When she's not writing, she's screaming at men's college basketball games on TV, playing her music too loud or causing trouble. Sometimes simultaneously.

USA Today bestselling author Taryn Elliott is obsessed with rock stars, men, and her unending playlists–maximizing these things seemed like a very good idea. When she's not writing, she's losing hours to hot men on TV, and/or a graphic design project. Multitasking is her middle name.

They decided to combine forces and found that hey…this writing deal is even more awesome when you collaborate with your best friend.
And so Lost in Oblivion was born.

Author Links: Website | Facebook | Taryn's Twitter | Cari's Twitter | Taryn GR | Cari GR