Today it is my pleasure to Welcome author
Kelly Elliott
to HJ!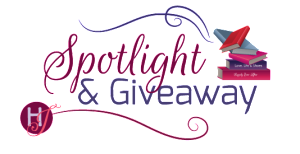 Hi Kelly and welcome to HJ! We're so excited to chat with you about your new release, Feels Like Home!

Thank you for having me!

Please summarize the book for the readers here: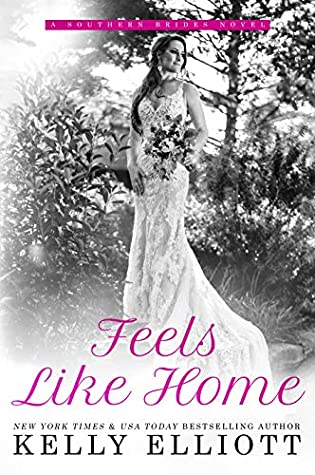 Feels Like Home is a second chance romance that shows how even through years of being apart, when two people truly love one another, they will find a way back to each other.

Please share your favorite line(s) or quote from this book:
I turned to see Mindy holding out a glass for me.
"Here, drink this."
"What is it?" I asked as I looked at what appeared to be iced tea. "Iced tea."
With a smile, I accepted it and took a long drink. Then started
coughing.
"With whiskey in it," she added.

"No one would ever be able to heal the part of my soul that I had given to Anson. No matter how much I wished someone could."
Please share a few Fun facts about this book…
I wrote this book in about two weeks and most of it was written in the town of Comfort Texas where the book is based. I was the only person in the small historical hotel when I wrote it. The title came before I actually wrote the book and was from a song I heard while driving. I think I pretty much plotted the book from the 15 mile drive from the grocery store home!
I also would fall asleep each night at the hotel listening to the playlist I had made for the book. I loved that the hero was a country music singer.
What first attracts your Hero to the Heroine and vice versa?
Awe…it is the friends to lovers that makes our Hero and Heroine so beautifully connected. I love a love story that starts out as friends first. Probably because that was how it was for me!
Did any scene have you blushing, crying or laughing while writing it? And Why?
I think one of my favorite scenes is when Anson comes back to town and Bri sees him for the first time!
"Hey, Bri," I said as I watched her stand and slowly make her way over to me.
I heard whispers, but I didn't care. Because there she was, standing in front of me, the most beautiful woman I'd ever laid eyes on. She hadn't changed a bit. Her brown hair was pulled up into a ponytail, and the way she stared at me made my cock take notice. I did a quick scan of her.
She was still perfect. But I knew she would be. Her white, soft flowing shirt was tucked into her jeans. She wore a brown belt and a pair of brown flat shoes. When my gaze moved back up and met hers, I swore I saw something familiar in her eyes.
Did she want to kiss me as much as I wanted to kiss her?
"You look—" I swallowed hard. "You look beautiful."
Then, something in her switched. She stood taller. Her eyes narrowed, turning dark with anger.
Okay, well, I don't think she wants to kiss me anymore. She wants to do something to me, but I'm not sure it's a good thing.
"Hell, you might want to take a step back, Anson," Mindy said.
My gaze darted quickly to her. I smiled when I glanced down and saw her hand on a tiny belly bump. Before I had a chance to say anything to Mindy, Bristol spoke.
"How dare you! Today, of all days, you stroll into town and say, 'Hey, Bri?'"
"Well, I did also say you looked beautiful."
"Lord, some things never change," Mindy said.
Bristol let out a sound like a growl. I should have expected what
was about to happen next. I should have thought better than to come over to see Bristol without so much as a warning to let her know I was back.
Six years I'd been gone. Six.
Oh, I'd seen Bristol since then. She just never knew it. I had driven through town in a rental car, my baseball cap pulled down low so no one noticed me. I'd caught glimpses of her. It always left me feeling worse, and every time I vowed I'd never do it again. But I always did.
Today, though. The anniversary of the day I told her that I loved her, and she told me she loved me, would be the day I stupidly showed back up in town and then casually walked up to her.
Yeah. I should have seen the punch coming.
Readers should read this book….
If they are a fan of small town romance, second chance romance, and want a nice escape without a lot of angst.
What are you currently working on? What other releases do you have in the works?
I'm currently writing the first book in a brand new series that comes out next year. The series is called The Boggy Creek Valley series and book one is called The Butterfly Effect.
Up next after FEELS LIKE HOME is the third book in the Meet Me in Montana series, GOOD ENOUGH. It releases on October 6, 2020.

Thanks for blogging at HJ!
Giveaway:

Signed paperback of Feels Like Home
To enter Giveaway: Please complete the Rafflecopter form and Post a comment to this Q:

Do you believe true love truly stands the test of time?
Excerpt from Feels Like Home:
I sat on the ground and stared out over the rolling hills enjoying the beautiful April day. I had no idea why I had come to this spot.
That was a lie. I did know why I'd ended up here. It was like my brain knew where to bring me.
It had been here, in this very spot, that Anson told me he loved me. We were on a quilt under a blanket of stars. He had sung a song that night about us. About our future.
I wiped away the tear that had slipped free and rested my chin on my knees.
"You come here a lot?"
My eyes closed at the sound of his voice. I couldn't stop the way my heart stilled in my chest. Slowly, I shook my head as he sat down next to me.
"I've written about this place in a lot of songs."
I didn't want to look at him, but my head turned anyway.
He was staring straight ahead, looking lost in a memory.
"You don't listen to any of my songs?" he asked.
"N-no," I managed to get out. My eyes were still fixed on him. I
didn't want to believe he was really there. In the flesh, sitting next to me in the very spot I had given everything to him. Not just my body, but my heart and soul.
The corner of his mouth rose slightly. "Guess that makes sense."
"What makes sense?"
Anson turned and looked at me. My breath caught in my chest
as those familiar blue eyes looked deep into mine.
"What about the dedications? Did you read any of them?"
I frowned. "What are you talking about?"
Sadness swept over his face and he looked straight ahead.
"What dedications, Anson?"
"The albums, the dedications on the albums."
I searched his profile as he sat there. I had no idea what in the
hell he was talking about.
"I guess I thought you'd see those, and you'd hear what I was
feeling in the songs. And you'd just know."
Frowning, I slowly shook my head. "You were trying to tell me
something?"
"You wouldn't answer my phone calls or text messages, Bristol.
It was the only way I knew how to tell you."
"You stopped sending them, Anson! I was angry, I needed
time to figure everything out. But then you stopped sending them altogether. Then it eventually didn't matter anymore."
He snapped his head and looked at me. "Why? Because of Josh?"
My eyes widened in shock. "You're going to get mad because I dated someone?"
A harsh laugh came from those soft, beautiful lips. "Someone? He was my best friend from high school!"
I looked away. "Well, some of us didn't have access to super models and singers to date."
"I didn't…"
Quickly, I stood. "Don't even think of saying what you were going to say. You moved on, I moved on. It's not like we cheated on each other. Besides, I can only imagine the women who have thrown themselves at you over the past six years."
"I didn't fuck around, Bristol. I dated a couple of people, but they didn't mean anything. They weren't…"
He looked away and sighed before he brought his attention back to me. "They weren't you."
I swallowed hard and then wrapped my arms around my body. The sudden chill in the air made me shiver.
"Troy Maven."
My stomach dropped for a moment as the name brought back a barrage of memories. I couldn't help the stupid betraying smile. It was the name Anson had come up with when I insisted on writing notes to him in middle school. He was embarrassed a girl was writing him, so he came up with a name: Troy Maven.
"Each record was dedicated to Troy Maven."
Excerpt. © Reprinted by permission. All rights reserved.


Book Info:
Anson Meyer is world-renowned for his record-breaking country songs, his devilishly good looks, and his really short temper. So after a heated altercation with a reporter, one that puts him in a pretty negative light in the music industry, Anson is temporarily kicked out of Nashville by his agent and sent back to his hometown of Comfort, Texas, to "cool down" and "figure out where he sees his career going."
When Anson shows up in Comfort, though, he quickly realizes that not everyone is ready to welcome home the bad boy of country music. Especially the woman he is still in love with who served as the inspiration behind all those hit songs. Brystol makes it clear to Anson with one good hit to his nose that she is the last person in town who is happy he is back — and, surprise, she isn't the only person not holding up a welcome home sign. There are countless others…and he soon realizes that he has got some fence-mending to do all on his own.
What Anson wasn't expecting to find was a sense of peace and belonging that he hadn't felt in a very long time. He also stumbled upon the best parts of his past life that he hadn't realized he missed when he left to pursue his dreams of becoming a singer. And, more importantly, the love he had for Brystol Overmann that burned even brighter than ever before.
Anson soon finds himself needing to make one of the biggest, life-changing decisions of his entire career.
Choose staying home or going back to Nashville.
Feels Like Home is a complete stand alone in the Southern Bride series.
Book Links: Amazon | B&N | iTunes |


Meet the Author:
Kelly Elliott is a New York Times and USA Today bestselling contemporary romance author. Since finishing her bestselling Wanted series, Kelly continues to spread her wings while remaining true to her roots and giving readers stories rich with hot protective men, strong women and beautiful surroundings.
Her bestselling works include, Wanted, Broken, Lost Love, and Never Enough, to name just a few.
Kelly has been passionate about writing since she was fifteen. After years of filling journals with stories, she finally followed her dream and published her first novel, Wanted, in November of 2012.
Kelly lives in central Texas with her husband, daughter, and two pups. When she's not writing, Kelly enjoys reading and spending time with her family. She is down to earth and very in touch with her readers, both on social media and at signings.
Website | Facebook | Twitter | Instagram | GoodReads |