The Junkies!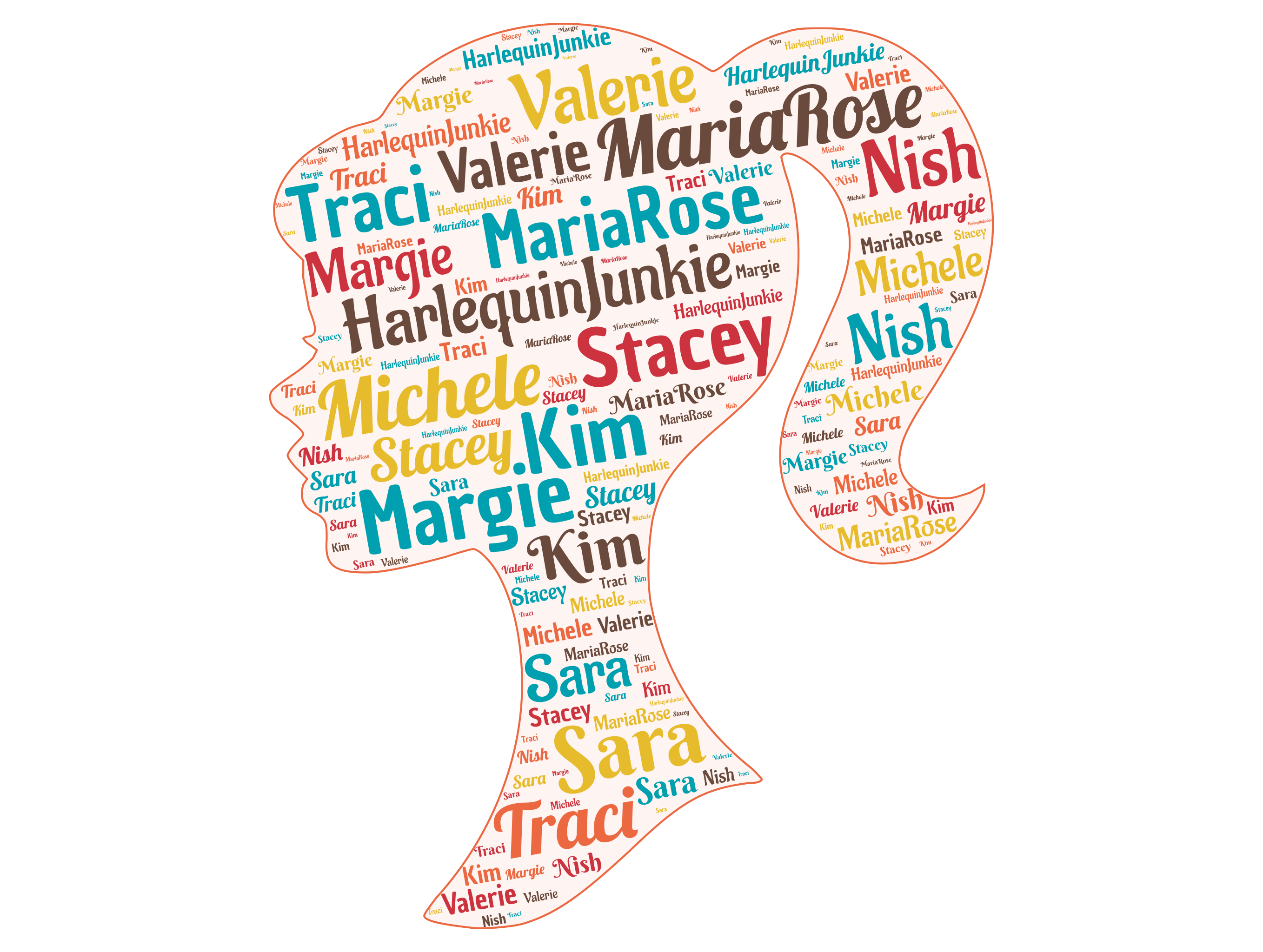 We are addicted to Love, Laughter and HEA's.
Welcome to Harlequin Junkie blog, a place for all those who adore a good love story! Whether you're a hopeless romantic or just love a good steamy read, you've come to the right place.
Here, at HJ we explore the world of romance literature, from historical and contemporary to paranormal and fantasy romance. From swoon-worthy heroes to strong and independent heroines, we explore characters, and writing styles that make each book unique and tropes that make romance books so addictive.
Harlequin Junkie is is your go-to for all things romance; for insightful reviews, thought-provoking discussions, and recommendations to help you find your next favorite read.
So come along on this journey of passion, love, and happily ever afters, and let's fall in love with romance books together.
Sara: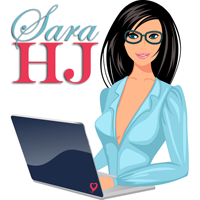 A voracious Reader. Addicted Blogger. Shoeaholic. Undomestic Goddess who thrives on Love, Laughter & HEA's.
I (Sara) am the founder of Harlequin Junkie Blog and owner of an endless TBR pile. A Business Analyst by day, who moonlights as a book blogger.
I read my very first Harlequin romance, LOVES TANGLED WEB by Mary Lyons, as a very young and impressionable pre-teen and it was the start of my lifelong love affair with romance novels that has spanned over two decades and still going strong. I have strayed over the years but have always found my way back to the romance genre, the ultimate in comfort reading. I thrive on 'Love, Laughter and Happily Ever Afters.
Random Facts about Sara:
 I'm a California gal who loves the Ocean, the snow and Canadian winters 🙂
 I love everything "Serendipity" – The word, the movie and the froozen Hot Chocolate.
 I can belly dance & outrigger Paddle with the best of them.
George is my favorite Seinfeld character…Yada Yada!
 I love tennis and Rafa Nadal in equal measure.
I was a passenger on plane that blew an engine during takeoff and caught fire mid air …. and lived to talk about it 🙂
Michele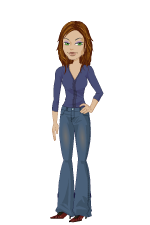 I'm a New Englander and I am married to my very handsome high school sweetheart. I've been in the customer service field for 20 years and I truly think I was born book obsessed!
Fantasy is my first literary love…I started reading JRR Tolkien and Madeleine L'Engle in elementary school. Then along came Stephen King and thus my focus on everything Paranormal began. I still look to Paranormal first but also enjoy Romantic Suspense, Contemporary Romance and Chick-Lit.
 Random Facts about Michele:
Who rocks my boat? ~ First: My Husband!!!! Secondly: Alex O'Loughlin 😉
Favorite word ~ Wicked. It can mean so many things! (Both bad and good. Very, very good, actually!) We also use this word in New England in place of "very". Such as "It's a wicked good book." 🙂
Fave book ~ Great Expectations by Charles Dickens. It is a true classic, not only because of the popularity of the author, but because it perfectly captured what was going on in the world at the time it was written.
Fave tv character ~ Sheldon Cooper on Big Bang Theory. Nerds are cool.
Fave romantic movie ~ Hope Floats. I mean, Sandra Bullock and Harry Connick, Jr. Come on! What's not to love?
Kim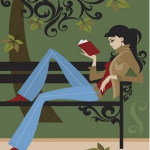 I am from Wisconsin, but I moved to the Washington, DC area in 2014. It's been quite a change, but I love that I get to read during my daily commute! I finally graduated in 2013 with a Ph.D. in Industrial/Organizational Psychology (think psychology, but applied to work). By day, I work in HR developing and/or managing assessment and selection systems. By night, I consult with nursing graduate students in research methods and statistics.
I've been an avid reader for as long as I can remember. I love escaping into another world and the lives of characters found in books. I've always enjoyed a variety of genres, but I fell in love with romance when I first read my mom's Harlequin Presents books. Since then, I've found a love for contemporary, historical, new adult, paranormal, dystopian, and erotica.
Random Facts about Kim:
Two of my favorite books from my childhood and teenage years are The Bridge to Terabithia by Katherine Paterson and
The Midnight Club by Christopher Pike.
I love to bake! I've taken cake decorating classes and baked the cake for the 1st birthday party for my friends' son.
Favorite word: idiosyncrasy. I just love the rhythm of the word.
I have an addiction to purses, especially the adorable Kate Spade clutches that look like books!
I love sports! Tennis, football, and baseball are my favorites.
Favorite TV shows: Castle, NCIS, Rizzoli and Isles, The Big Bang Theory, Grey's Anatomy, and White Collar
Stacey
I live in Connecticut. I'm a Senior Banking Coordinator at a third party payment processor. I've been there for almost eleven years now after graduating with a degree in psychology (which comes in handy when trying to analyze the craziness everyday!)
I used to read mainly thrillers and suspense until a few years ago when a friend introduced me to romance novels. I was hooked and have been reading them ever since.
Random Facts about Stacey:
When I was a child I wanted to be a writer but stopped when people told me it wouldn't go anywhere. Lately I've started up again so we'll see what happens!
My favorite book series is Preston and Child's series about Special Agent Pendergast. I wasn't so sure about it after book one but I kept going and I'm glad I stuck with it!
I don't watch much tv, but when I do it's either Bones, Big Bang Theory, Blue Bloods, or, if in season, a hockey game.
I have two and a half dogs. A Jack Russell Terrier who has an obsession with the UPS man, a Cavalier King Charles Spaniel, and a cat who thinks she's a dog (hence the half). The cat like to go for walks with the dogs. Needless to say the neighbors always get a good laugh at her antics. 🙂
Maria Rose
I first started reading romance books when my junior high locker partner would bring her mom's Harlequins to school for us to swoon over. From there I branched off into historical romance by classic authors such as Johanna Lindsey, Barbara Cartland and Kathleen Woodiwiss. Though I still love historical romances to this day, I also really enjoy contemporary, new adult and erotic romances.
When I'm not busy reading, I'm a full time chemist for a pharmaceutical company and a married mother of two young children. I live in central Canada, and my motto is that the only way to combat a harsh Canadian winter is to read steamy books!
Random Facts about Maria
I like to run and I participate in a few races for charity every year. I run anywhere from a 5K to a Half Marathon (21K/13miles) distance. My favourite part of race training is enjoying the outdoors and being able to listen to audiobooks.
I'm half Swiss and Half Canadian. Therefore it should come as no surprise that chocolate and cheese are two of my favourite foods (and also explains why Roger Federer is my favourite tennis player).
Driving trips are a favourite summer vacation for my family and we've been to several states and provinces on our holidays, including Yellowstone National Park which is one of my favourite destinations.
Margie
Hello there romance readers. Pennsylvania gal is in the house. I am a longtime bookaholic with a heavy emphasis on romance. I grew up reading Nancy Drew books and Romantic Suspense is still one of my favorite genres to read. Add in some cowboys and I'm in reader heaven. I have been an avid reader since I learned how to read. When I was a child my uncle used to say that if I couldn't find anything else to read I'd probably pick up the phone book and start reading. Fortunately I never had to face that unthinkable situation. I used to walk approximately one mile to the library every Saturday carrying a big stack of books to return. That stack of books was just as tall on the way home.
Random Facts about Margie
In addition to my book addiction I just might have an addiction to putting together charity raffle baskets. A few years ago I carted 21 raffle baskets to Lori Foster's Reader & Author Get Together.
I have three grown children and three beautiful granddaughters. My youngest granddaughter doesn't call me Grammy like the other ones. She calls me "Gramulance." Yes, I'm the one who gets the emergency calls from the nurse's office at school.
I'm a dog lover. We have 4 Golden Retrievers living with us. Liberty Lu and Bella are my furbabies. My granddogs are Sidney Pawsby and Tucker. I live with a lot of dog fur.
Once I discovered romance conferences I found my happy place. I am registered/hope to be registered to attend eight cons in 2019. I swear I am cutting down on this next year.
Traci
Hello, I live in Texas and am a hoarder of books! I loved to read as a teenager and I never lost my love of reading. I prefer Historical and Contemporary Romance books because I love a happy ever after ending. I have one daughter and am happily married to my husband of 16 years. My daughter and I love to craft together and have family game nights. I graduated 12 years ago with my Pharm D. and have worked as a Pharmacist since. If I'm not working or having family time, then I am buried under a blanket and reading in my favorite spot.
Random Facts about Traci:
I am an introvert and am happy to stay home and spend time with family.
I love to travel but I drive my family crazy because I have every day planned before we ever leave. There is no relaxing on our vacations!
Having been raised in the south, I am addicted to sweet tea and bar-b-que.
My family pets include 3 dogs and 2 cats. When I was in high school, I had two tarantulas as pets much to my mother's horror.
I hate to cook, but luckily my husband loves too.
Nish
Hi everyone. I am just a regular girl from Durban with a love for cute Romcoms and a crazy love for tea. I have completed my degree in Psychology and English, and am in the process of furthering my studies in Psychology.
I have loved reading from as far back as I can remember. I think the Harry Potter series and Nancy Drew would be two of stand outs from my childhood and then came my love for the classics, the Bronte sisters opened my eyes to a whole new world. When in not reading you will most likely find me in the kitchen trying out a new recipe.
Random Facts about Nish:
I love animals. I volunteer at the local shelter often, as well have a few cats of my own.
I have a major sweet tooth! Chocolate is a major weakness.
I love tea! My day is not complete without having a cup.
My favorite shows are; Big Bang Theory, NCIS, My Kitchen Rules and Riverdale.
Renee
I hail from the Sunshine Coast in Queensland – Australia, and am a self-confessed binger: sun, beach, gym, travel and books. My reading addiction began with my brother taking me to Archives Fine Books when I was 11, wherein my world literally exploded. I can still remember the gorgeous well-loved book smell lingering long after I returned home. My early reading days saw be obsessed with Fantasy and Dystopia but as I've grown, so has my appreciation of genre, and it is really only recently that I have delved into Romance with gusto.
I am a High School Deputy Principal with a fiery passion for helping every student succeed, whilst sharing my firm belief that reading liberates us and is key to having a rich an abundant life!
Random Facts about Renee
I love sloths and take every opportunity I can to go to Costa Rica – a total 40 hour mission from the Sunshine Coast
My binging extends to chocolate, great coffee and wine – it is good to keep my gym junkieism real and sadly necessary
I have two degrees (Creative Industries and Secondary Education) and am somewhere in a Masters in Leadership — so love gritty complex, saucy plots in books, TV and Theatre equally
Australian Rules Football is without doubt the hottest sport on the planet…ladies, I HIGHLY recommend
I adore fine dining and dressing up and adore it even more when my husband pays 🙂
Roberta
I have been an avid reader since my grandmother taught me when I was five. I have been married for many years to my real life romance hero. We have two grown children and an older orange tabby cat. I read a variety of books, but romance has always been my favorite. The HEAs helped me through difficult times over the years. My second career was working for a large public library system. I am now retired, so have even more reading time. We have lived in Georgia for most of our adult lives with a seven year stint in North Carolina in the 1990's.
Random Facts about Roberta:
I have been part of a church choir for 22 years.
I have participated in line dancing competitions
I found my "tribe" when I attended my first Book Lovers Con in Reno in 2018
I have belonged to several book clubs over the years, both in person and online.
Even though we don't own a dog, I love dog walking for the Humane Society.
Tash
I'm a Kiwi who has bookshelves piling over filled to the brim with favourites such as Suzanne Brockman, Joanna Lindsey, Janet Evanovich to Stephen King and Patricia Cornwell. I'm pretty sure I have the whole collection of everything Judith McNaught has written. Before Ebooks became more the norm, I have tons of Harlequins; top five authors have to be Abby Green, Kate Hewitt, Maisey Yates, Sarah Morgan, Annie West, Jennifer Heywood, Andie Brock and Dani Collins. Ok, I know that's not 5 but who can seriously narrow it down to 5?
Random Facts about Tash:
I was the first person in the world to complete and solve the online mystery The Chatsfield.
I'm an Underwriter by day and in my spare time (what's that?) I'm giving Marching go.
I handed down my collection of Sweet Valley High and Enid Blyton books with great ceremony to my two girls but in the modern world I don't think they were as appreciated as they were 30 years ago
When my eldest child left home I bought a PS4 – it was the middle of Winter. Safe to say my youngest uses it more than me.
My most favourite series is The Corretti's.
I thought I'd travel the world by running in events (just 5km or 10kms). So far I've completed the Auckland Marathon, Gold Coast Marathon and then Covid! So maybe 2021 will be marathons around NZ.
Time Magazine asked for contributions to interview Janet Evanovich with. My question was one of the 10 used.
Guest Reviewers:
Valerie
I love books in general, can thank my grandmother and great grandmother for introducing me to romance novels when I was 12 and spent the summer with them. Nora Roberts was my first and I love her to this day. Though I now read all sorts of romance novels and am happy as long as there is a HEA. I wish I could spend my days reading though and on my very occasional "free" day you can find me with a book and a cup of tea curled up in my big overstuffed chair.
Random Facts about Valerie:
In my dream house the library is the largest room in house
I've been known to pick up books if they are set in Ireland just to be transported there for even a little bit
I'm in love with "old dead guys, " like Frank Sinatra, Fred Astaire and John Wayne
We are getting ready to move again so we don't currently have tv, I'm more upset about not having my sports (Hockey and Football) then I am about not having my shows
Interested in being a Junkie? Please complete the attached HJ Reviewer Application form
Cheer Leaders!
All Avatars were provided to HJ by the individuals listed above and are property of their owners.