Claiming His Secret Heir by Joanne Rock: After almost a year of being gone, so much without any memory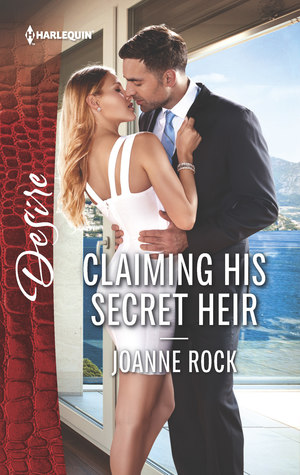 Caroline wasn't sure what she would find when she finally came back. Does absence make the heart grow fonder?
Caroline McNeil had been through hell and lived to tell the tale. The problem was she wasn't sure why she lived through hell or honestly even if she was still there. All she knew were tibbits that her memory was giving back to her and the things that her father and now her sister were telling her. She did know she had to get to the bottom of it though since it was no longer just about her, but her son as well.
Damon McNeil had searched for months for his wife. He had scoured the globe for the person he loved the most and still nothing. Then one day it was like magic. She just appeared, but was she the same woman and would she ever be the woman he fell so hard so fast for?
Caroline and Damon have a very high hill to climb, and with two warring sides it's not easy, but for the sake of love and their son they will rise to the top. Which side they decide to go down on though well that has yet to be seen.
Ms. Rock has seriously rocked this one out of the park. This book is a part of the McNeil series and while some things will make more sense if you have read the first books, this can be read as a stand alone. Personally I'm hoping that she was laying the ground work for some more McNeil's with this work as well. Her writing has a way of hooking your heart and pulling you in. There are really no "spare" characters giving everyone a rhyme and reason. There is a purpose that helps to move along the story while giving the reader a realism that will make your heart break. Enjoy the ups and the downs in this one while you know at the end your heart will be singing.

Book Info:

Published January 2nd 2018 | Harlequin Desire | The McNeill Magnates #5
Can he win back his wife?
When Caroline McNeill shows up outside her husband's mansion, she claims to have no memory of the past year…or their passion-filled honeymoon. But faking amnesia is the only way Caroline can find out if Damon was behind her abduction. She needs to trust him—a man she craves but still barely knows—before she can tell him about their infant son. Did the Silicon Valley mogul merely marry to claim an inheritance then dispose of her? Or is what they share real and forever?