Married for the Italian's Heir by Rachael Thomas – HQN is one of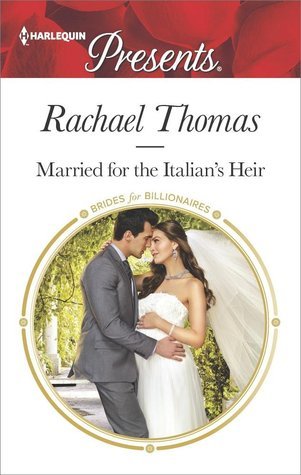 four stories by different authors in the Brides for Billionaires series, featuring playboy heroes who have been involved in a scandal with the only way out of it to get married and do it quickly! A marriage and if possible, children on the way will do much to get their reputations back to a more suitable one for the business and charities they are involved in.
This particular story is Dante's, a wealthy Italian businessman. He's all for carefree nights, commitment free, but definitely not looking for a marriage partner – until he's forced into it. As luck, or fate would have it, one particular night he had a passionate rendez-vous with the hostess of one of the parties he attended, a beautiful redheaded Australian woman named Piper. Piper was a virgin on their night together, and the miscommunication about protection resulted in her getting pregnant. When she travels to Rome to tell Dante the news, she's hoping he'll consider supporting the child, but never expects a marriage proposal! A marriage of convenience is what they agree too however, with Dante promising to support his son or daughter even after they have an amicable divorce a few years down the road, when the scandal is behind him and they can go on with their lives. Can two people who found passion once, discover it again?
I really enjoyed this author's writing style, and the story and plot moved along smoothly. There are beautiful descriptions of the wealth and luxury of Dante's world, including his estate, his cars, his holiday villa in Tuscany and so on. Piper is only a waitress in her 'real' life, so she is somewhat overwhelmed by the attention of the paparazzi, who have followed this playboy's every move, as well as the reality of servants and the way the ultra wealthy really live. It's a far cry from her upbringing in Australia and her up to now apartment and working life in London.
But the characters were very frustrating! Neither of them wanted to admit that the first night they shared together meant something to each other, and so they play this hot and cold relationship until almost the end of the story. They marry, and live together, and are clearly attracted to each other, but the contract for a marriage in name only that they signed before they married seems to be carved into their hearts and neither wants to make a move to fix it. They do spend a passionate interlude in Tuscany where they seem to forget what the rest of their life is like, but once back in Rome they are again cold and standoffish with each other. This went on too long for my taste. They had some serious communication problems and a heart to heart talk could have fixed it all. However, for those who enjoy this kind of conflict in a story, it's what drives the plot and eventually of course, they come clean and admit that they have feelings for each other and don't want things to continue on the way they have been. The happy ending is therefore a little abrupt when they admit to these feelings after keeping them in for so long. I'm curious to read the other stories in the series and hope that the couples do a better job of communicating!

Book Info: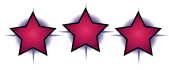 Publication: Nov 1, 2016 | Harlequin Presents | Brides for Billionaires #2
She'd pay the price with two words. I do.
After a shocking media expose reveals that the compelling stranger she lost her virginity to is debauched bachelor Dante Mancini, Piper Riley is stunned! Their unexpected but exquisite night has left them inextricably bound…
When Dante learns that Piper is pregnant, the heartless playboy sees the perfect opportunity to restore his business reputation–by making Piper his wife! But Piper won't settle for anything less than happy-every-after. Dante must overcome his past to prove to Piper–and the world–that this is more than a convenient match…