One Size Fits All by Stephanie Haefner is the first book I've read from this author but it's the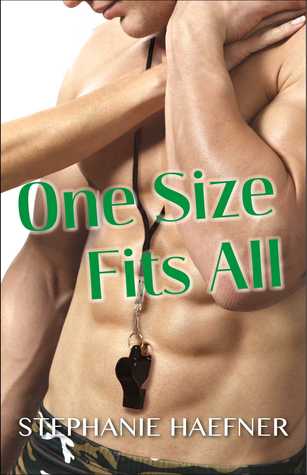 third book in the Classy 'n' Sassy series. You don't need to read the first two books to understand this one but it might be beneficial in order to connect with the other characters. The first book is Mia's story, the second is Bryn's and this one is Penny's.
Penny is going through a divorce and on her own for the first time. Her ex-husband cheated on her and now the woman is pregnant. This is an insult to Penny, not just because of the cheating, but because Penny has been trying to get pregnant and it hasn't happened. She works for her two best friends, Mia and Bryn at their Classy 'n' Sassy shop and is their marketing guru.
Penny is introduced to Thor when she and her friends go out for the night. He's a bouncer and a Phys ed teacher who is nothing like her soon to be ex-husband. They're both immediately attracted to each to other and get to know each other.
"Thor wasn't sure if he'd ever felt this way with a woman. One-night stands, temporary hookups, and friends with benefits were pretty much the extent of his experience with women. But this? This was different. And he liked it."
Thor is a bit of a contradiction. Penny's friends called him a man-whore and Thor even admits to never having a real relationship, but the author has him blushing quite a bit and after his and Penny's first date, he leaves her with a peck on the cheek. It's a little weird for me because the man-whores who I read about are cocky and don't blush. Thor is definitely different than the norm. The more time Thor and Penny spend with each other, the more they fall for each other, but Penny's insecurity and jealousy might just end their relationship for good.
I didn't really connect with any of the characters. Bryn and Mia, who are supposed to be Penny's good friends leave her alone a lot and stop listening to her at the shop. They don't really treat her as part of the team anymore. As for Penny, I can understand her insecurity and fears, based on what her ex-husband did to her, but Thor's never given her a reason not to trust him. I wanted to love this story, but it just didn't happen for me. The story took me a while to get into and it never fully captured my attention. I honestly didn't care for Mia or Bryn and didn't like how they treated Penny, but maybe if I had read their stories, I would feel different about these two…I'm not sure though. If you've read the first two books in this series, I would recommend reading this one.
Book Info: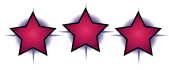 Publication: July 4th 2016 | Pocket Star | Classy n Sassy #3
In this saucy, sexy romp—third in the Classy 'n' Sassy series—a lingerie shop marketing director is ready to get back in the dating game after divorcing her cheating ex-husband. Will she finally find her one and only this time around?
Penny used to love working at Classy 'n' Sassy Lingerie shop as the marketing director for her best friends Bryn and Mia, but lately, hearing stories of love and passion from customers is grating on her nerves since she's been unlucky in the love department and is still recovering from her messy divorce. Determined to get back out there and have a little fun, Penny wants to start looking for the man who will truly be the love of her life, but the hunky bouncer at her favorite bar keeps catching her eye…
As a football coach and bouncer at the local watering hole, Thor's always had pretty good luck with women. But he's tired of that life, and wants to find that "something" that's been missing in all of his past relationships. And there's no way a bar is the place to meet that special someone, right? Although lately, when Bryn and Mia and their newly-single, hot-as-sin, classy, and sassy friend Penny stop by for drinks, he's been thinking maybe the bar is exactly the right place to be…
Written with Stephanie Haefner's signature sexy wit, One Size Fits All is a perfect laugh-out-loud love story.